But this MSA Scatterplot surprised me with a negative relationship between vaccine adoption and resulting reduction in deaths.
Covid persisted in killing, in those counties where vaccine uptake was heavy as compared to vaccine resistant counties.
This is a concern.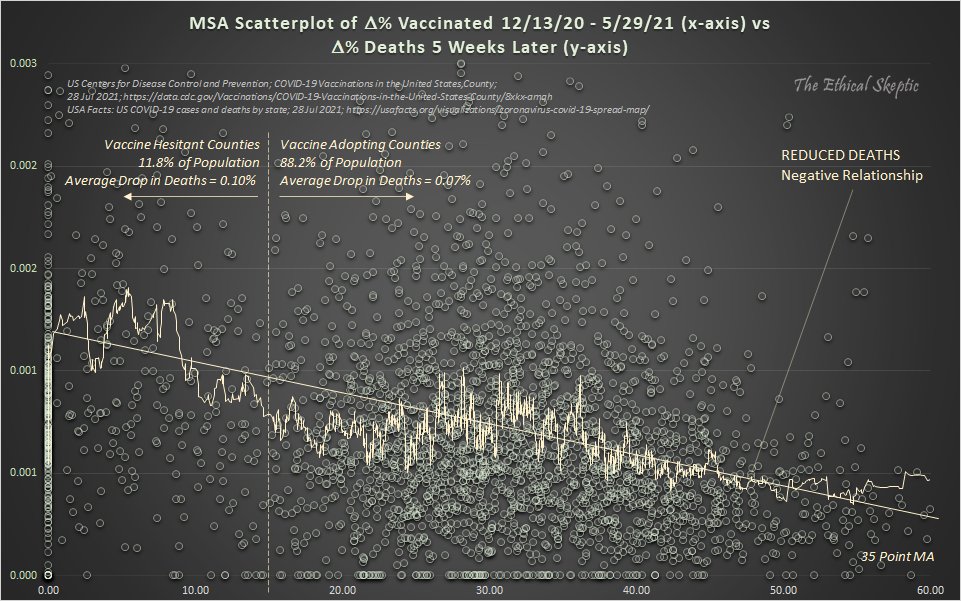 Originally tweeted by Ethical Skeptic ☀ (@EthicalSkeptic) on August 16, 2021.