What if child grooming is profitable? You've probably seen videos of disturbed perverts grooming children.
It's unconscionable, so why is it happening? Let's follow the 💰money💰
A thread on the ties between children's hospitals and pride parades throughout America🧵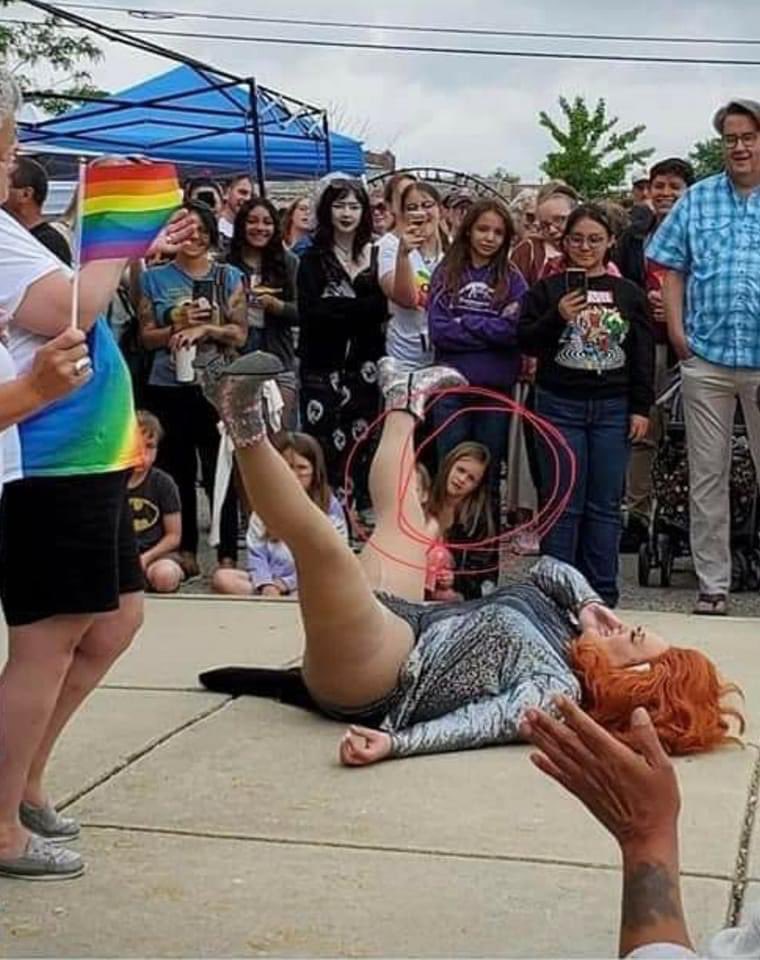 There's a lot that goes into being trans. It isn't cheap to get years of puberty blockers and hormone replacement therapy – especially if you start 'em young. It definitely isn't cheap to undergo multiple surgeries.
In fact – it can cost over $100k for surgery alone.
[Read the whole thread after the fold but be aware that this is about more than just "the money." This is hybrid warfare at work intentionally undermining America's youth in new ways, something they have been doing for decades in many other ways. ABN]
Let's take a gander at the sponsors list of your local pride parade. We'll start in Los Angeles, where children were present as men in leather whipped each other.
SPONSORS: Tik Tok, Amazon, Google.@UCLAHealth , @CedarsSinai
Hmm. What do these two healthcare entities have in common?
UCLA Health performs sex change operations on children through its pediatric "Gender Health" program. Yes, the same operations that together can cost upwards of $100k.
Both UCLA Health and Cedars Sinai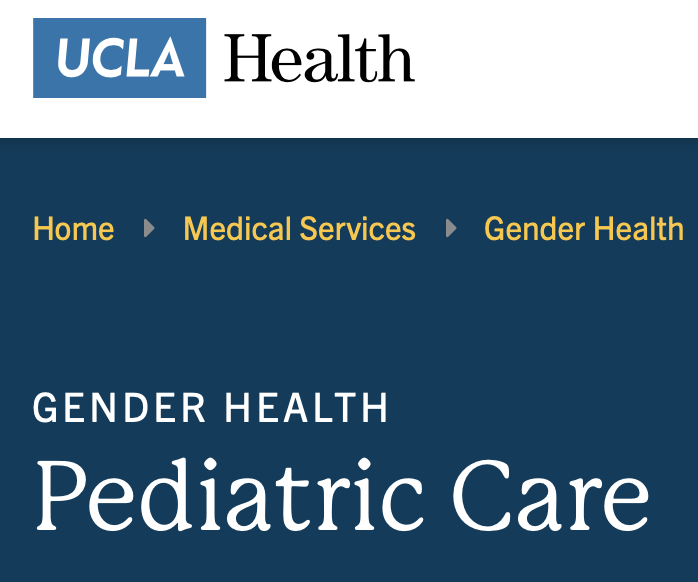 Read the details in @BreitbartNews, but know that it doesn't stop here. Not even close. Read on.
https://www.breitbart.com/health/2022/07/04/ucla-health-performs-child-sex-changes-sponsored-los-angeles-pride-parade/
When you look at the sponsors list for the San Diego Pride Parade the same story unfolds, this time with the Rady Children's Hospital, which offers HRT and puberty blockers.
This is all happening in California, right? That's where you'd be wrong.
https://www.breitbart.com/health/2022/07/01/san-diego-pride-sponsored-by-childrens-hospital-that-profits-from-youth-transition/
Here we are in the South, with Vanderbilt Health. They sponsored the "Kids and Family" portion of the Nashville Pride Parade, yes, really.
It was complete with "drag bingo" and a sex offender story time.
Unsurprisingly, the Vanderbilt Health Associated Network offers puberty blockers and hormone replacement therapy.
I reported on it with @BreitbartNews, but even this is just the tip of the iceberg.
https://www.breitbart.com/social-justice/2022/07/01/vanderbilt-health-sponsors-childrens-lgbt-pride-event-profits-sex-change-attempts/
Even Nebraska was not spared. As @johnrobertgage pointed out, the Omaha Children's Hospital, which has received federal funding, is hosting a Sex Offender Story Hour.
They will even have a tent where they'll provide info about puberty blockers / HRT.
Did I mention that using puberty blockers and hormone therapy can render a child sterile? Sometimes they admit it!
One popular drug, called Lupron, has been used to chemically castrate sex offenders. This is what they're trying to sell to your kids.

It should be pretty clear by now that these aren't isolated incidents, but how widespread is it really? Let's list off some Pride Parades that are sponsored by children's hospitals or other entities that abet sex-change attempts:
Is your area on the list?
– Boston
– Northwest Arkansas
– Vermont
– Cincinnati
– Iowa City
– Omaha
– Nashville
– Los Angeles
– San Diego
Even Planned Parenthood has gotten in on the mix – more on that in the story itself.
Read the full story, published today @BreitbartNews
https://www.breitbart.com/social-justice/2022/07/06/childrens-hospitals-across-u-s-sponsor-pride-parades-while-providing-costly-sex-change-procedures/
To sum it up:
🚨MAJOR GROOMER ALERT🚨
Once again: they are in fact coming for your children.
@ConceptualJames @realchrisrufo @libsoftiktok @AuronMacintyre @charliekirk11
Children's Hospitals, the same ones that offer expensive sex change procedures, have sponsored pride parades throughout the country.
It should be noted that the push to groom children, whether at pride parades, through entertainment, or in classrooms, is by no means purely economic, but the economic side of grooming must be addressed if we wish to put a stop to it.
If you haven't seen it, be sure to check out my thread exposing America's largest private school network, @NAISnetwork, for grooming children alongside @GenderSpectrum, an organization that works hand in hand with surgeons who perform sex changes.
Behold, the Groomer Industrial Complex
https://www.marketwatch.com/press-release/global-sex-reassignment-surgery-market-set-for-rapid-growth-to-reach-value-around-usd-9399-million-by-2022-2028-2022-04-18
Originally tweeted by Spencer Lindquist 🇺🇸 (@SpencerLndqst) on July 6, 2022.