If the current cancer rise resulted from deferred screening, then cancer would rise, featuring its normal mix and seasonality – just more of it.
However, we are seeing odd/rare cancer mixes and off-season surges.
Chart below shows systemic disruption, not deferred screenings.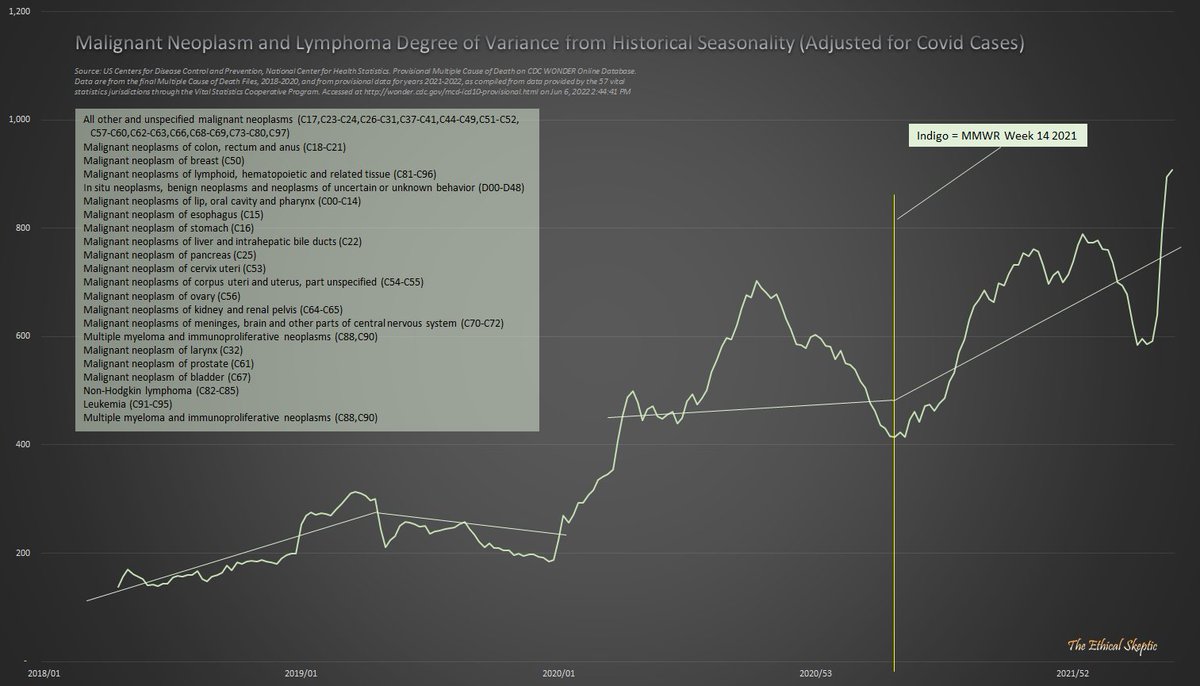 In other words, Covid deaths have fallen, but cancer deaths are rising nonetheless, and out of season, and in odd mixes.
As well, there exists an inflection point to this entire departure trend.
MMWR Week 14 2021…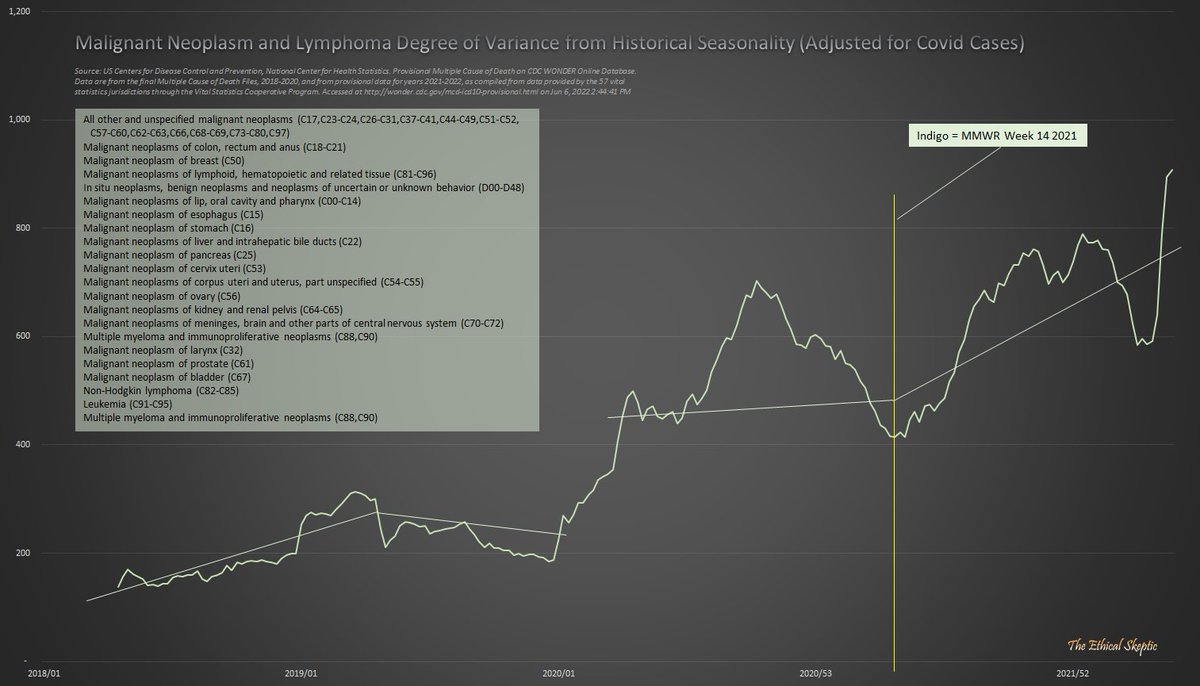 Originally tweeted by Ethical Skeptic ☀ (@EthicalSkeptic) on August 10, 2022.
The inflection point is shortly after mass vaccinations began. ABN