Which one of these curves is the location that followed all of the rules decreed by The Science™, with 16+ months of closures, curfews, capacity limits, and now another mask mandate…and which had essentially zero interventions whatsoever?
Wonder how the experts would do!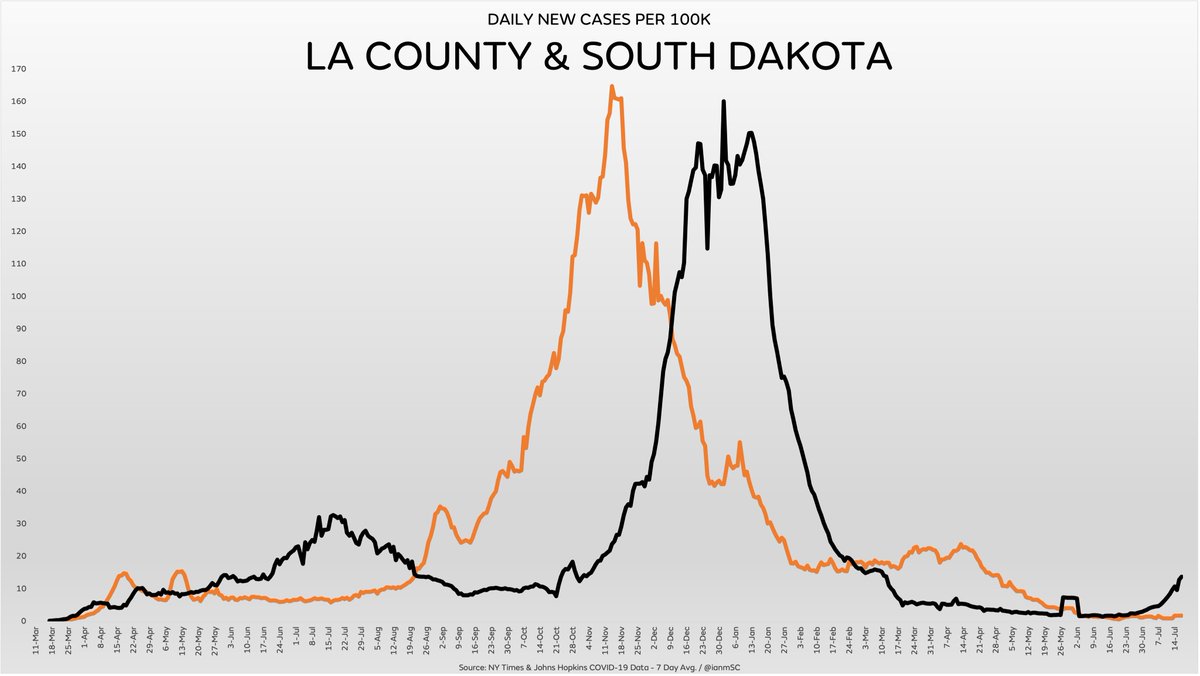 Originally tweeted by IM (@ianmSC) on July 19, 2021.