The 7-day average of newly reported deaths per million in Sweden is 0, despite 9% mask compliance.
So yeah, anyone saying that masks and lockdowns are required to get to zero Covid deaths has absolutely no idea what they're talking about.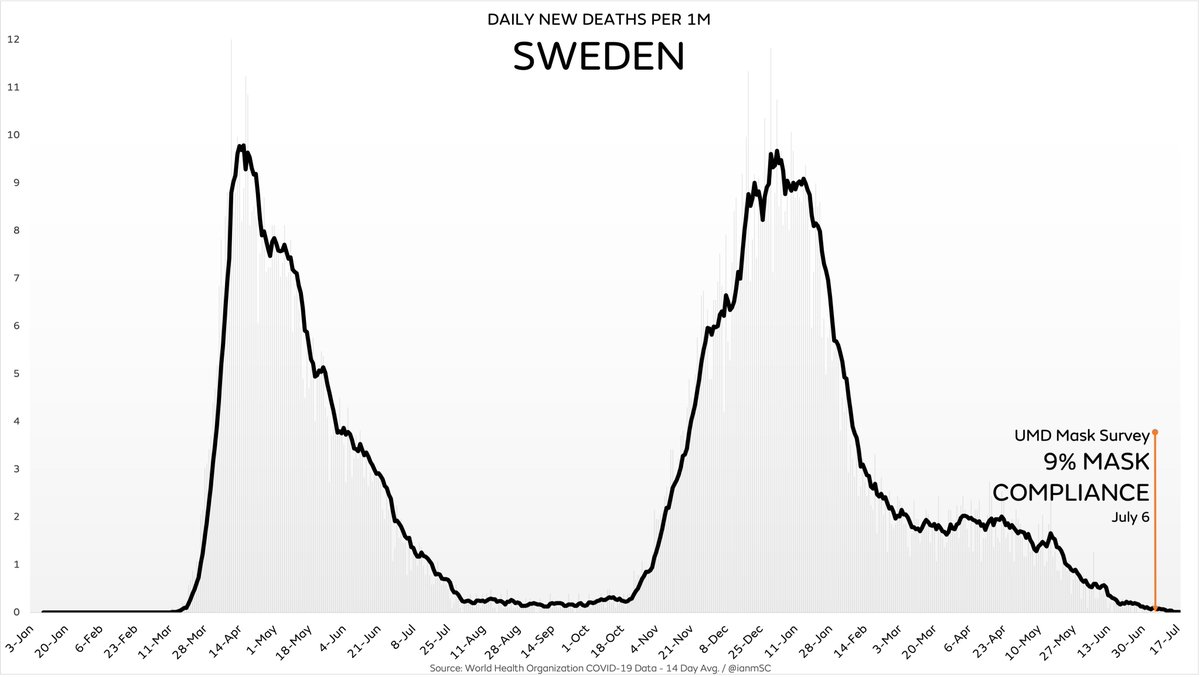 Originally tweeted by IM (@ianmSC) on July 23, 2021.