Hey what do you know, Arizona, California and Nevada are continuing to follow the same curves regardless of when they changed their mask mandate policy!
Imagine if the CDC or the expert community actually cared about following "the data"…how cool would that be?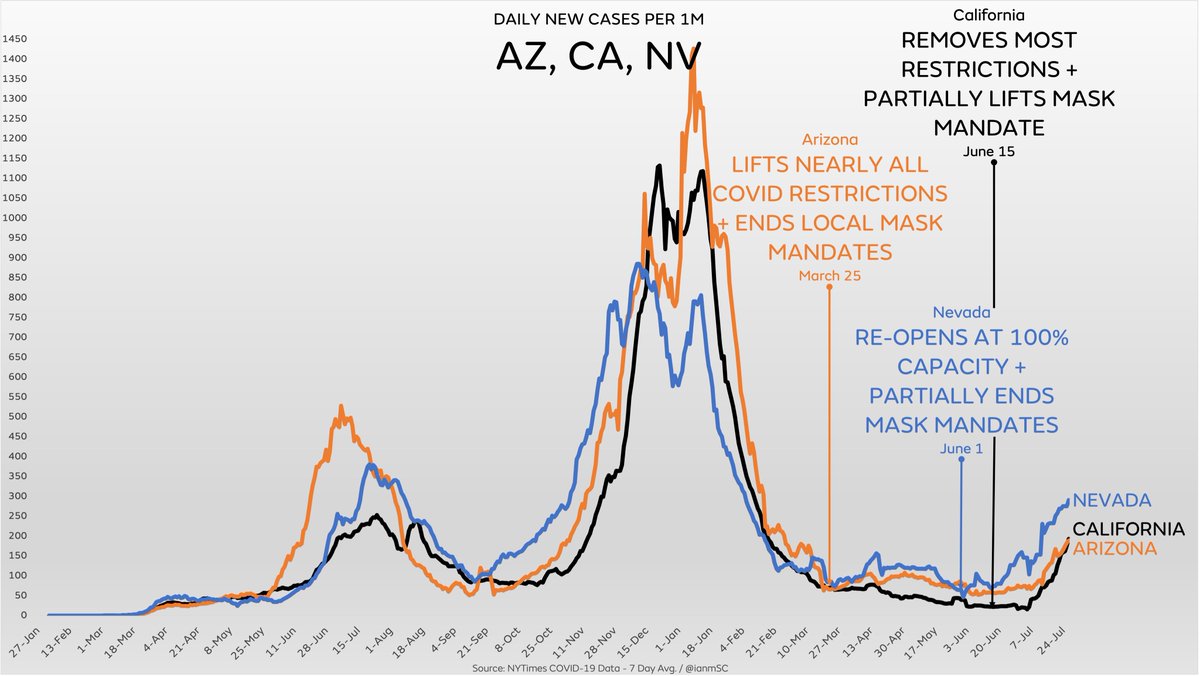 Originally tweeted by IM (@ianmSC) on July 28, 2021.
CDC is holding a busted flush. ABN