For those older than 45, overall mortality returned to normal in the USA by the end of February – despite ongoing reported Covid deaths.
[this CDC data is lagged, so we won't see the impact of the current rise in cases until late September]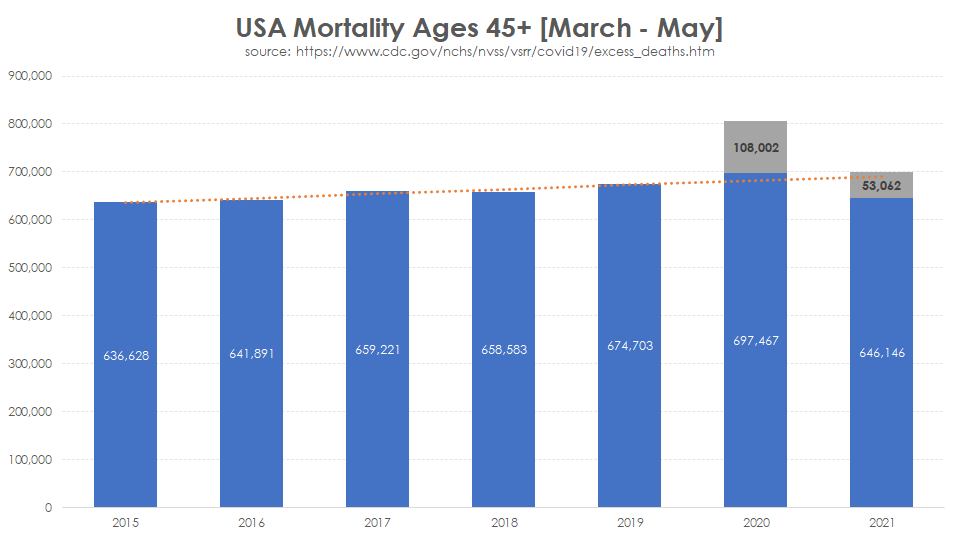 For those under 45, however, mortality is actually WORSE in 2021 than it was in 2020 – despite the near complete lack of Covid deaths.
The excess mortality for those under 45 is not due to Covid and is getting worse.
This is the price of panic: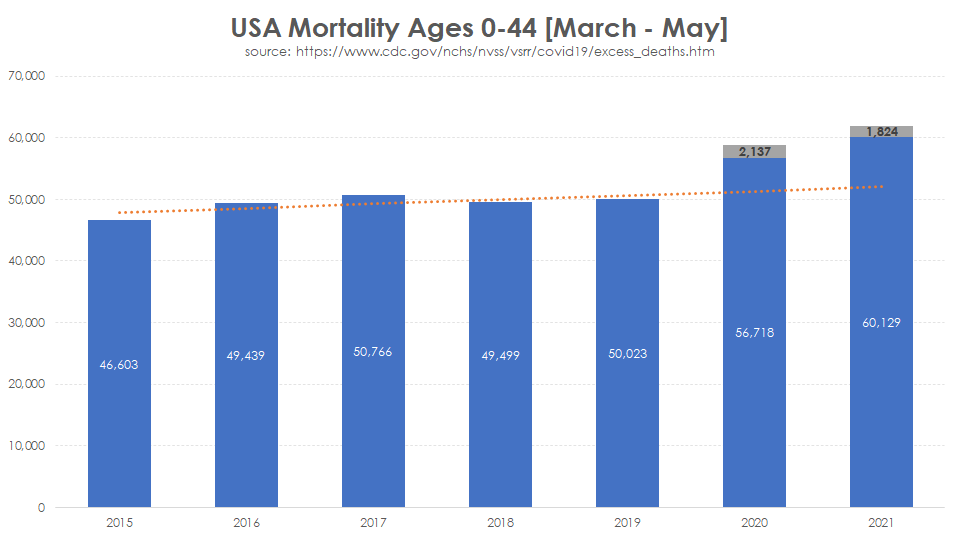 Originally tweeted by PLC (@Humble_Analysis) on August 4, 2021.
The author of this Tweet diplomatically ascribes excess deaths of those under 45 to panic. It was far more and much worse than panic. The excess deaths come from deliberately terrible covid policies: school closures, lockdowns, lost jobs, despair, failure to treat other illnesses, and more. That there are still voices pushing for clearly proven wrong covid policies is a terrible thing, a crime against humanity, an act of "unrestricted war." ABN