Southern California is conducting a population wide trial on masks right now. LA mandated masks, while Orange & San Diego didn't…so if they made a significant difference, we'd expect to see LA doing better.
Except LA's doing the worst of the three.
Cause masks don't work.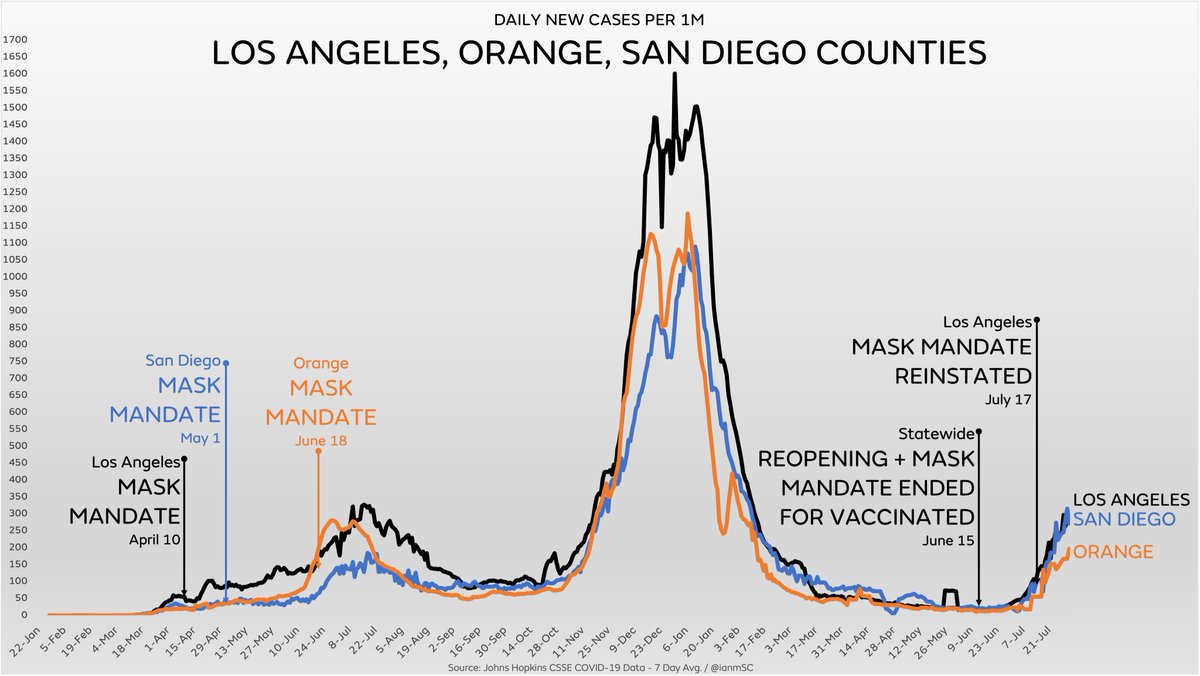 Originally tweeted by IM (@ianmSC) on August 4, 2021.