What is going on? Honest question–is this related or not? Isn't stroke in kids rare?
👆👆
This is Ontario…I didn't write the caption on it so I'm not trying to reach here…
…but truly asking…since when did we need to "watch the warning signs" for kids and strokes? Is obesity in kids this bad that it needs to be advertised? Or is there more?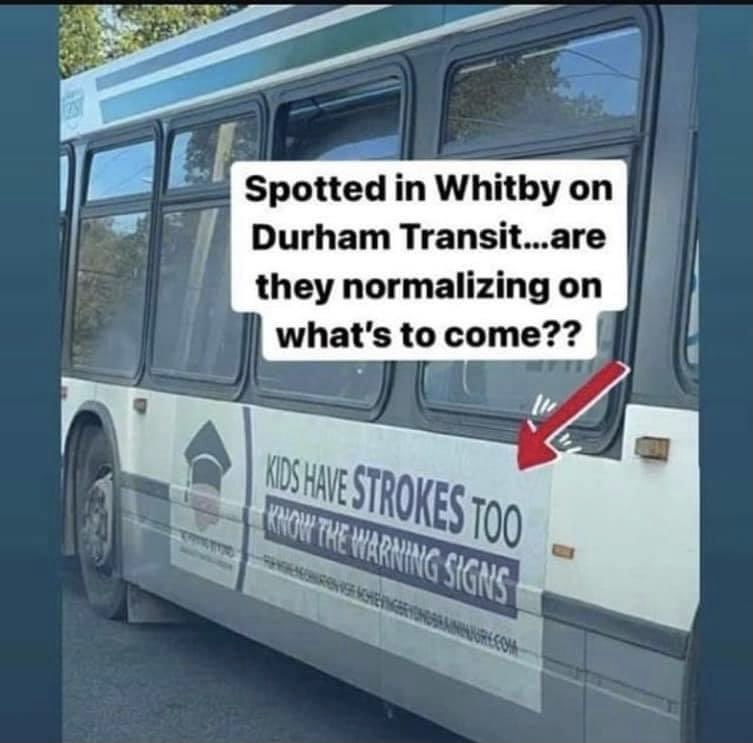 Originally tweeted by Covid Memo (@CovidMemo) on October 30, 2021.