Internments / forced labor / birth control & reducing Uyghur population shares / big data policing / boardng schools/1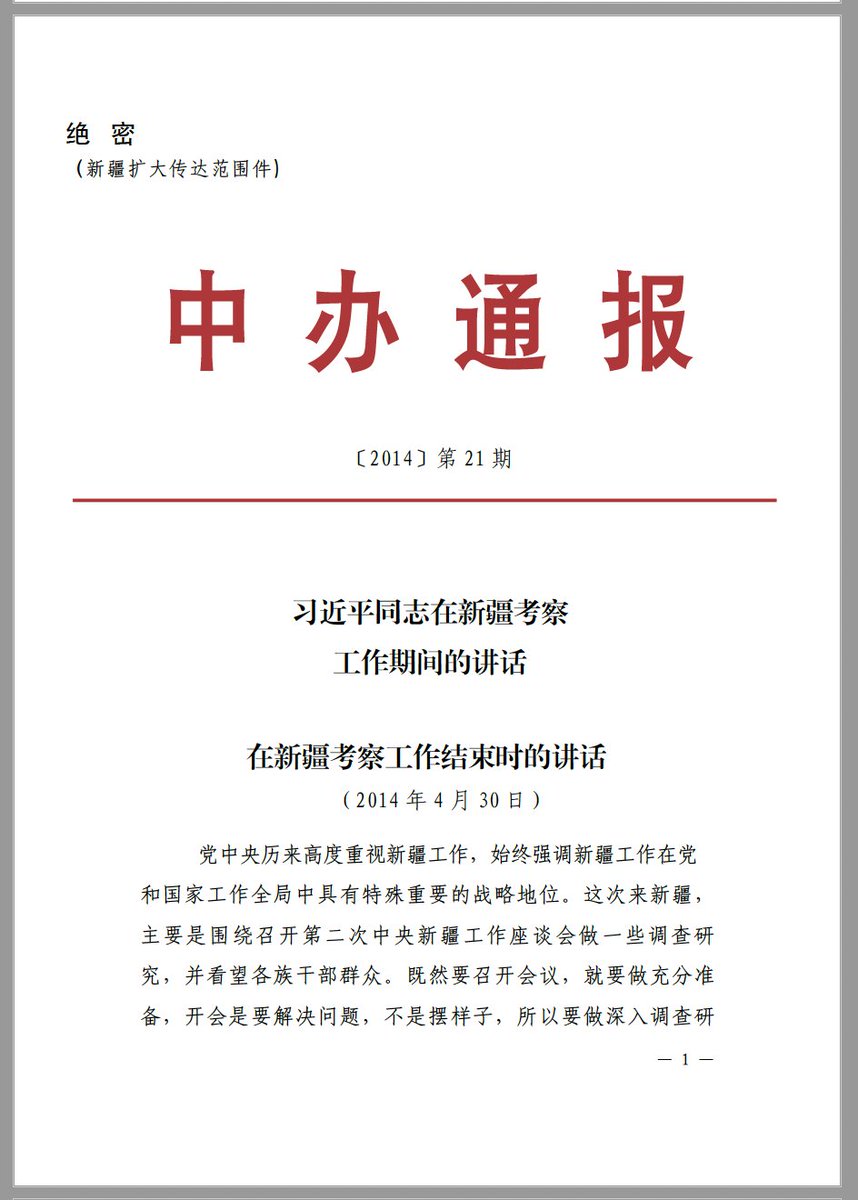 317 pages of classified Chinese state documents were leaked to the Uyghur Tribunal in September.
They include what appears to be the first-ever leak of "Top secret" (绝密) statements by a Chinese head of state in the history of the PRC. /2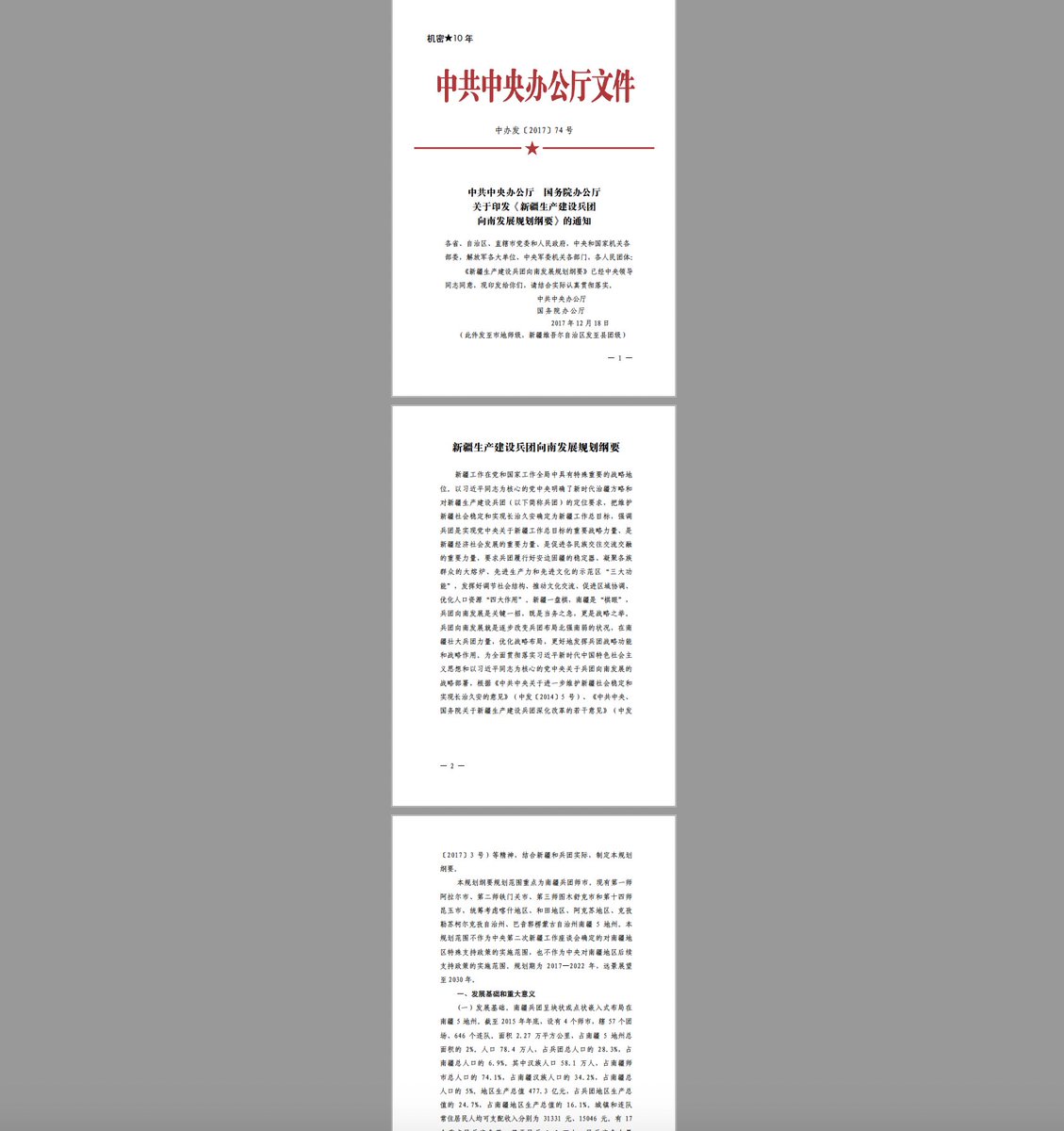 The files show that Xi Jinping, Premier Li Keqiang and another former central government official directly and indirectly demanded policies that were then implemented, esp. after 2016:
– Internments
– Coercive labor transfers
– Centralized boarding education
– Birth control
/3
By comparison, the China Cables were one classification level lower, and not issued by the central government. /4
The leak is an identical subset of the Xinjiang Papers first reported by the New York Times in 2019.
BUT: the Times never published the transcripts, didn't mention several key documents, didn't bring out key links, and didn't disclose the secrecy level of Xi's speeches./5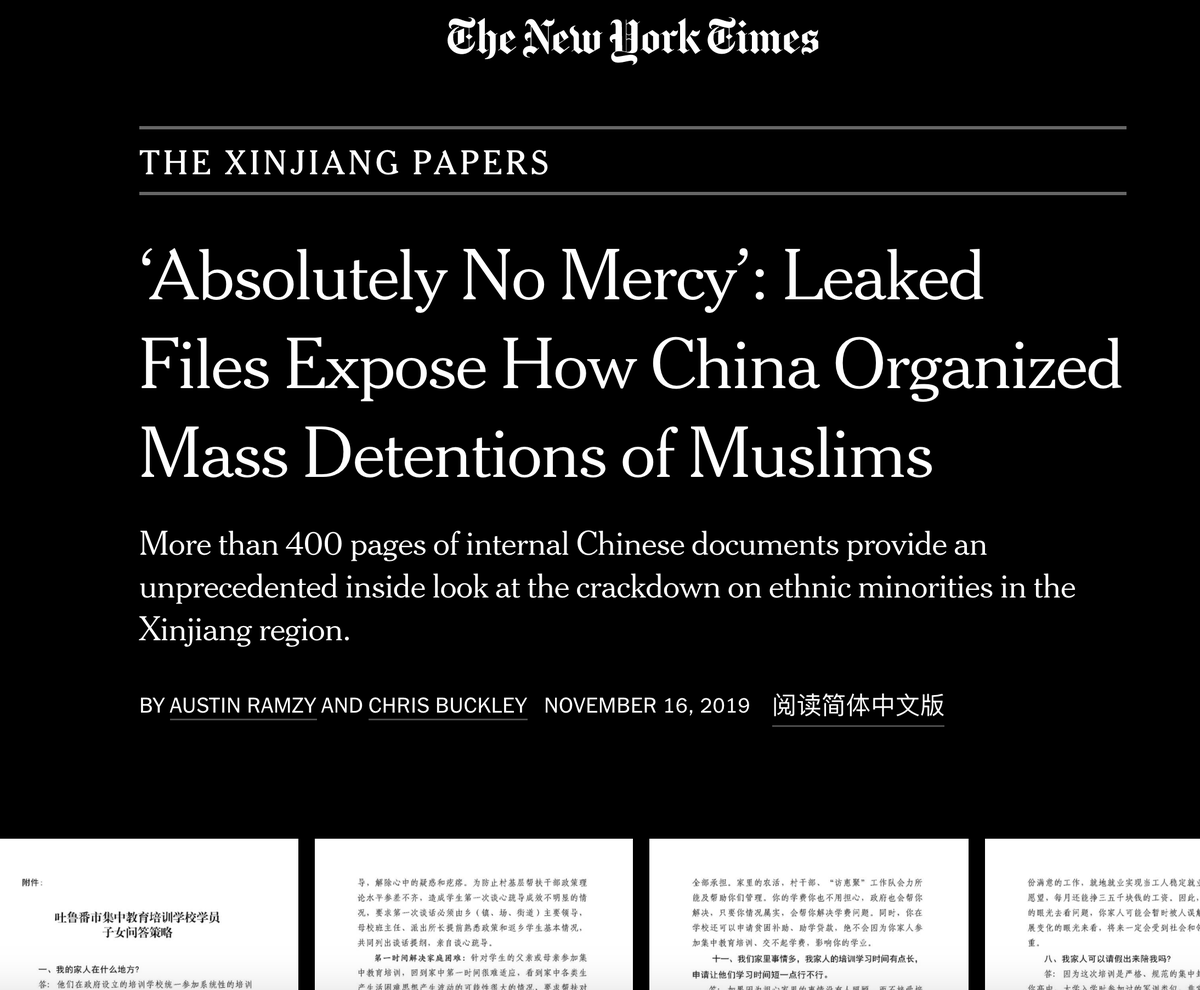 For example, the Times' 2019 report said that Chen Quanguo ordered officials to "round up everyone who should be rounded up."
But it didn't say that Xi Jinping ordered them: "those who should be seized should be seized, and those who should be sentenced should be sentenced." /6
In a top-secret speech, classified at a higher secrecy level than the China Cables, Xi Jinping himself authorized the Xinjiang government to draft a local counterterrorism legislation, which in March 2017 became the legal basis for the re-education campaign. /7
At the very time when Xi demanded that people's "immunity" against extremist ideology must be increased, Uyghur regions were carrying out early forms of re-education and reported that these re-education efforts were "increasing the immunity…of 'susceptible' groups of people." /8
Xi's secret demand to make birth control policies in southern Xinjiang "equal for all ethnic groups" became a euphemism for mass birth prevention – as shown in 2019 Xinjiang family planning documents that quote him verbatim for projects funding mass sterilizations & IUDs. /9
Xi and other leaders also made confidential statements and demands that directly prompted coercive labor transfers of large numbers of Uyghurs into enterprises and factories, and a mass expansion of textile factories – which became prime work destination for camp detainees. /10
The Xinjiang Papers are set to revolutionize our understanding of how the atrocities evolved, and the relationship between Beijing and the regional authorities, including Chen Quanguo. /11
The Xinjiang Papers that were originally reported on by the NYT on November 16, 2019, are not to be confused with the China Cables, which were published in full by the ICIJ and myself (https://www.jpolrisk.com/wash-brains-cleanse-hearts/
and https://www.icij.org/investigations/china-cables/about-the-china-cables-investigation/) /12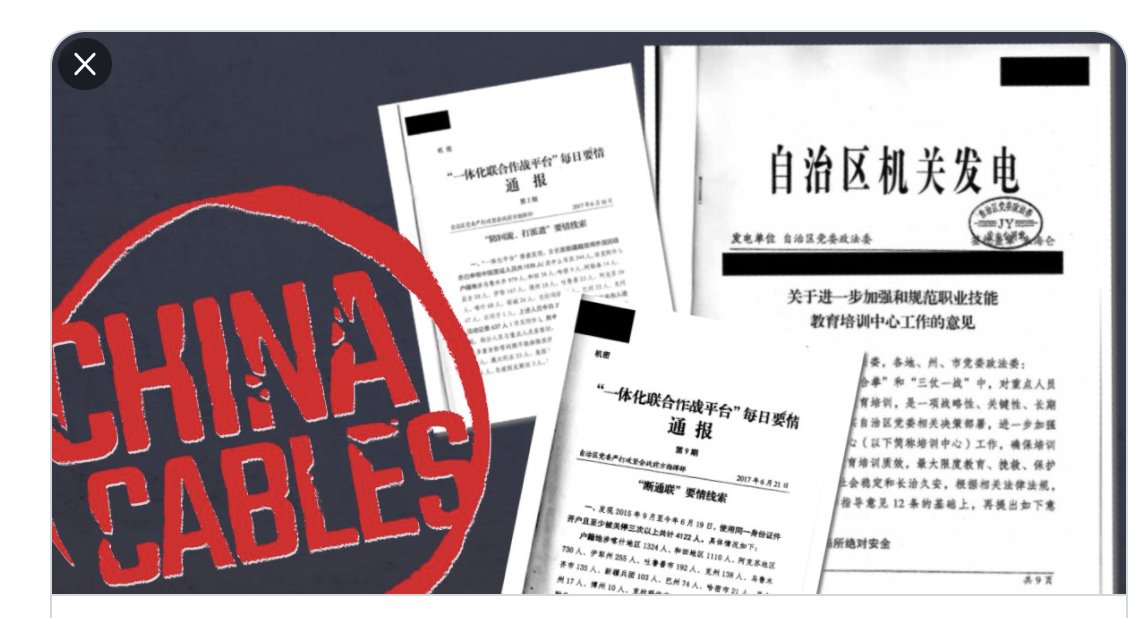 The Uyghur Tribunal commissioned me to review, analyze and authenticate the documents. The first results are published here:
https://uyghurtribunal.com/wp-content/uploads/2021/11/The-Xinjiang-Papers-An-Introduction-01.pdf
Three documents (notably speeches by Xi) are available in full transcription so far, the others will follow.
Originally tweeted by Adrian Zenz (@adrianzenz) on November 29, 2021.