Given the following, informed consent involves two things:
1. Knowing that critical treatment was required to survive Covid in many cases
2. Knowing that you will be denied that critical treatment under the EUA
We were informed of neither by officials.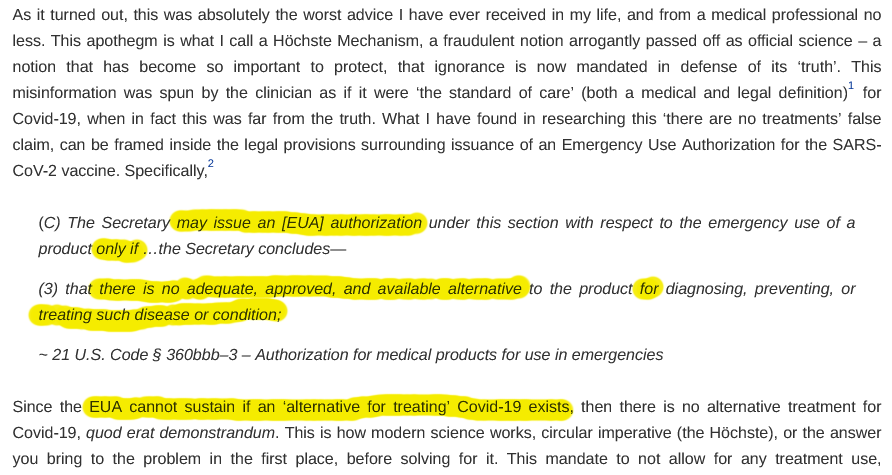 Originally tweeted by Ethical Skeptic ☀ (@EthicalSkeptic) on February 21, 2022.
None of this is or was hard to understand. Figuring out how to stop it has been very difficult because the government has been so unreasonable, so heartless, corrupt. ABN