Natural Deaths of Children 0 to 4 years old are down 43% this year to even 2020. Down 55% versus 2019.
At this point we have to question the spiritual crux of those who have claimed to represent 'the science' in the past.
This is GLARING… and they say nothing.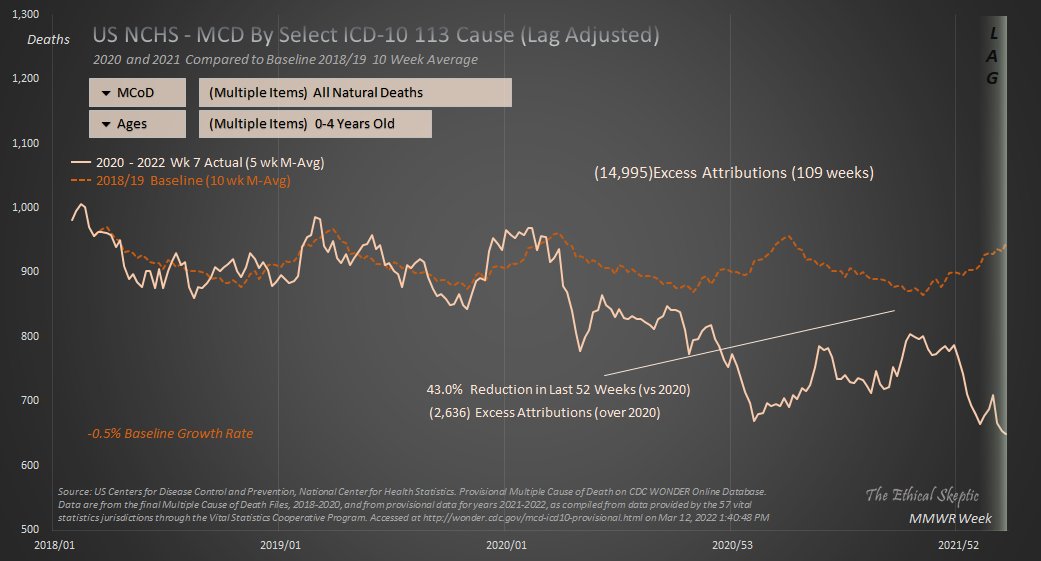 Originally tweeted by Ethical Skeptic ☀ (@EthicalSkeptic) on April 16, 2022.