Hong Kong (CNN)China's top leader Xi Jinping has issued the strongest warning yet against anyone who questions the country's zero-Covid policy, as stringent, frequent lockdowns fuel public discontent and deal a devastating blow to the Chinese economy.

At a meeting chaired by Xi on Thursday, the ruling Communist Party's supreme Politburo Standing Committee vowed to "unswervingly adhere to the general policy of 'dynamic zero-Covid,' and resolutely fight against any words and acts that distort, doubt or deny our country's epidemic prevention policies."

…Xi has put his personal stamp on China's zero-Covid strategy, with state media often reporting that he has "personally commanded and made arrangements" for the country's fight against the pandemic.

"In that sense, zero-Covid has become an unquestionable, unchallengeable policy that is closely tied to his political authority — and therefore there will be no flexibility when it comes to its implementation," Wu said.

link
This is not about covid. It is about domestic discipline, battle against Shanghai Faction/Gang, further disrupt US/world economy, help Russia, prepare for 2022 Party Congress this fall. ABN
UPDATE: A view from someone who lives in Shanghai and either does not understand the deep game or is afraid to say:
Day 47 of our Shanghai Covid lockdown and we woke up, like we often do, to a man in a hazmat suit downstairs yelling through a bull horn for us to come down for our tests
While checking our phones for the new test QR code, we also saw this alarming new official notice sent to us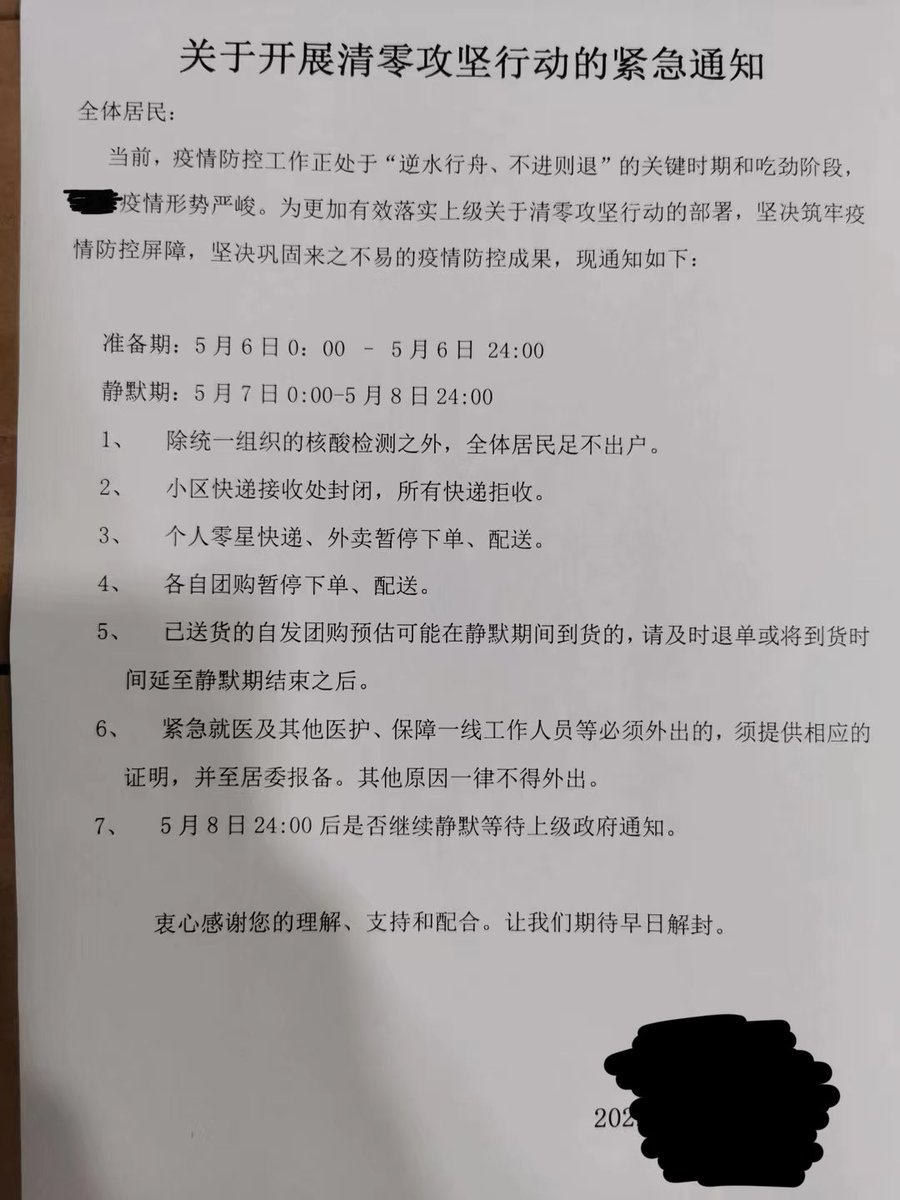 The key points are:
1) We must stay inside our apartment and not leave our front door, except for going downstairs for testing
This was not a change for us, and it was a little strange to see it reiterated again
2) All deliveries are prohibited during the weekend (Friday midnight to Sunday midnight); nothing will be allowed in
No food
No water
Nothing
So we are encouraged to cancel all deliveries and ask for refunds because nothing that is delivered to the community gates will come in
There was a lot of pushback about this from everyone around and eventually some of the government people and property management people said that they "might" arrange for some group purchases but it would be difficult, and that's when we found out why
(Not confirmed by me directly but from a neighbor, who also shared a photo that seems legitimate)
It seems that barriers have been set up that are blocking the roads for several streets around us, so the delivery drivers can't even make it to the gates of our apartment community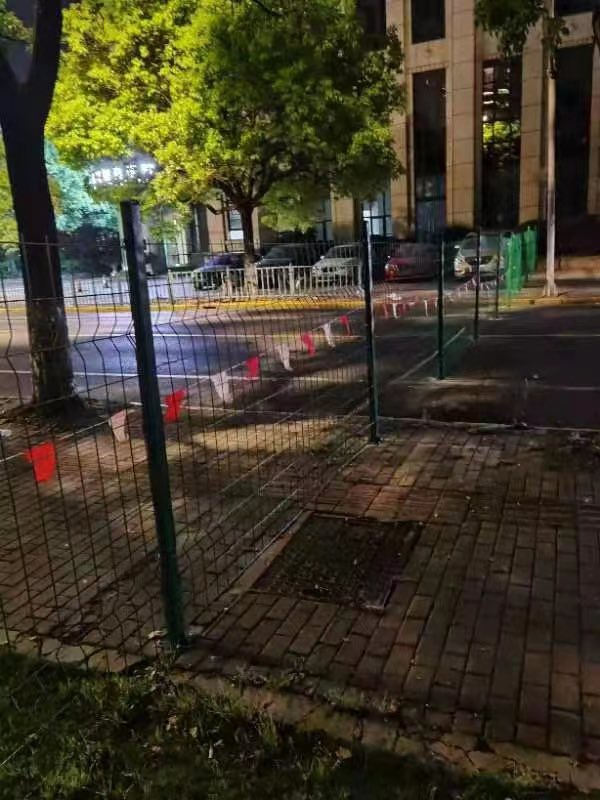 That reasoning seems clear – deliveries are halted because the roads are closed
Of course, I'm not allowed to leave my front door, let alone our apartment community gates, in order to verify that
The result of the new announcement and the new street barricades is that we are locked down in Shanghai, not allowed to leave our apartment door (except for going downstairs to do Covid tests), and are also not allowed to get any deliveries of food, or drinking water, or anything
They sent the announcement on Friday morning to go into effect at midnight, and from my understanding this applies not just to our apartments but to many in the area
Panic buying and hoarding started immediately, of course, and all same day deliveries were instantly fully booked
This was a shock for us because cases had been improving steadily recently
Yesterday, there were only 23 new cases identified outside of the quarantine zones
Fortunately for many of us in the area, deliveries had been improving this week and we were able to restock some of our pantries
I was even fortunate enough to get a delivery of some hot sauces and other key condiments today at 10 pm, just before the cutoff!
Thanks @epermarket!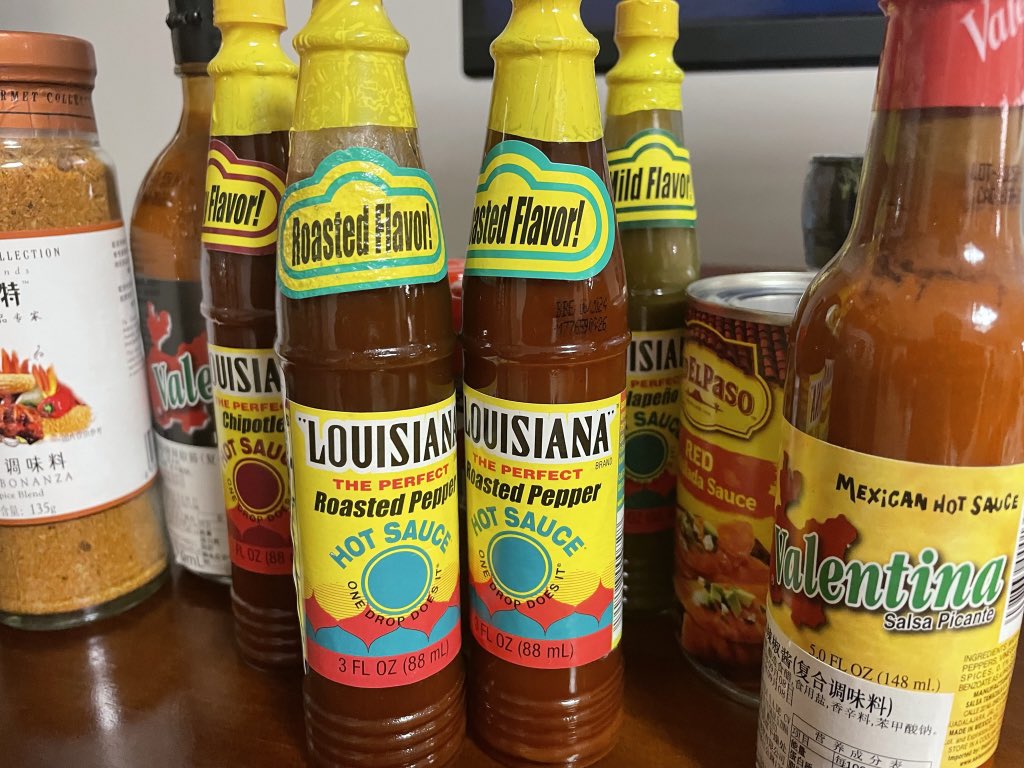 Back to this morning, we went down for the testing because it seemed like another mandatory day where they really push you to do the testing (some days it feels more like a suggestion)
Their new method is to first do a home antigen test (four for us) and then, if negative, bring the plastic test pieces down with you to do the PCR test
They check the antigen test downstairs and take it from you, which seems like a better system to avoid fraud or tampering
What I didn't anticipate, when I put all 4 in my pocket, was that our fresh antigen tests still had some of the liquid left in the little dropper area
Which of course leaked through my pocket to the front of my shorts by the time we were downstairs, not a particularly good look
I've heard from friends in other parts of the city that their areas are actually opening up, although most businesses and stores are still closed there
It's always important to note that Shanghai is a big city and the circumstances vary significantly from one place to another
The only hope for us here is that this is one last hard lockdown as a final measure to test and cut off the spread of the virus
We have some hope that this new hard lockdown is only for 2 days, but then again, that's exactly what they told us for the general lockdown 47 days ago
The other big topic of conversation for the apartment community today was mosquitoes
All of our normal maintenance has been suspended for a long time, including pest control for nature's most obnoxious creation, which has resulted in a big increase in mosquitoes
That of course led to a big discussion about whether Covid can be spread through mosquitoes and then, just moments ago (around midnight), we got this delivery from the building management group – they are occasionally efficient after all…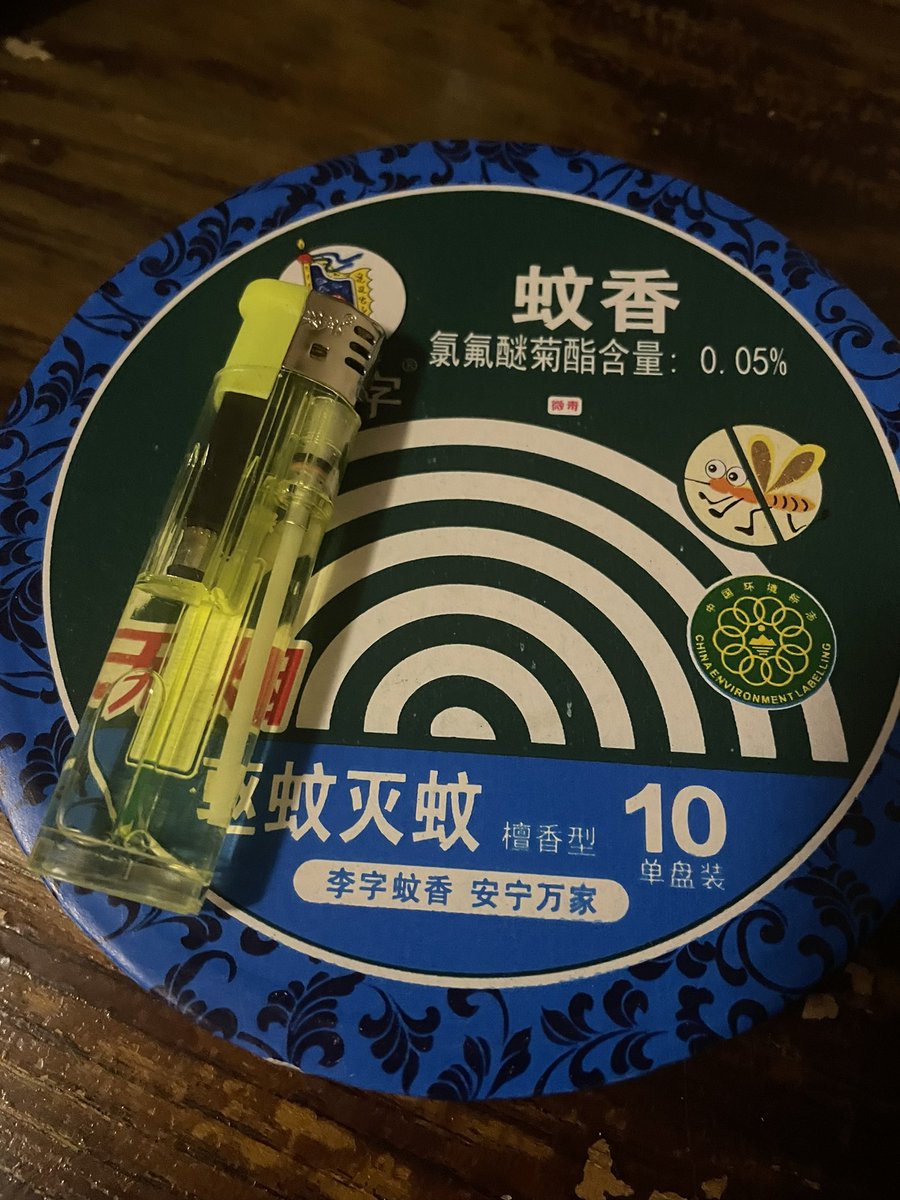 The results of our Shanghai Covid PCR tests were just published from the test this morning
We are negative
We are negative again
We are negative again for 40+ consecutive negative tests during this lockdown where we are trapped in our homes, not allowed to leave…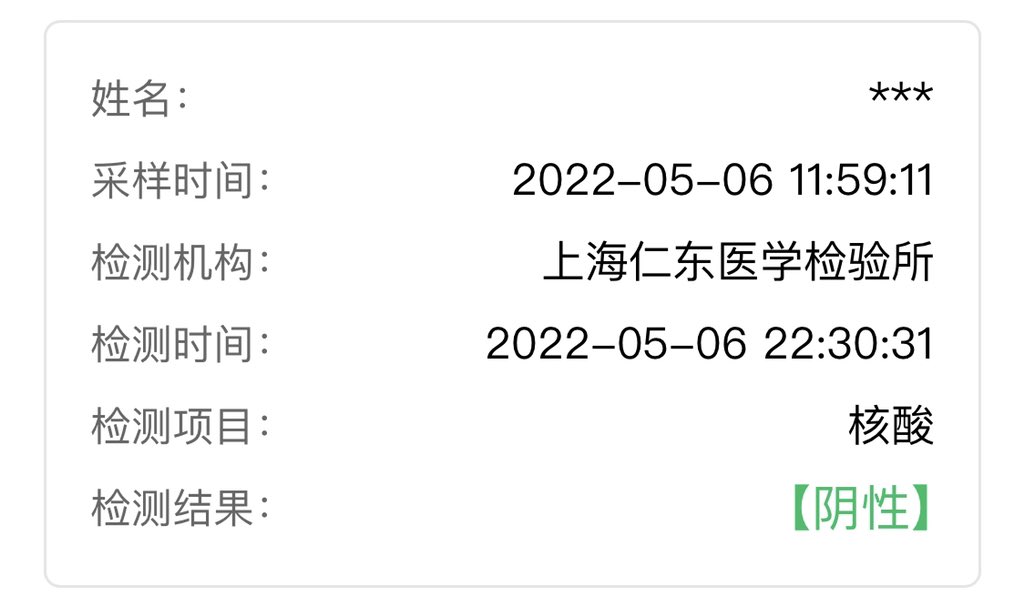 Originally tweeted by Jared T Nelson (@JaredTNelson) on May 6, 2022.