Yesterday's study released in the CDC's Weekly Report served to confirm what we have been contending for months now:
More than 80% of all post-Covid sequelae are related to the lack/delay of coagulation & endothelial inflammation treatment for even light and moderate Covid.
1⃣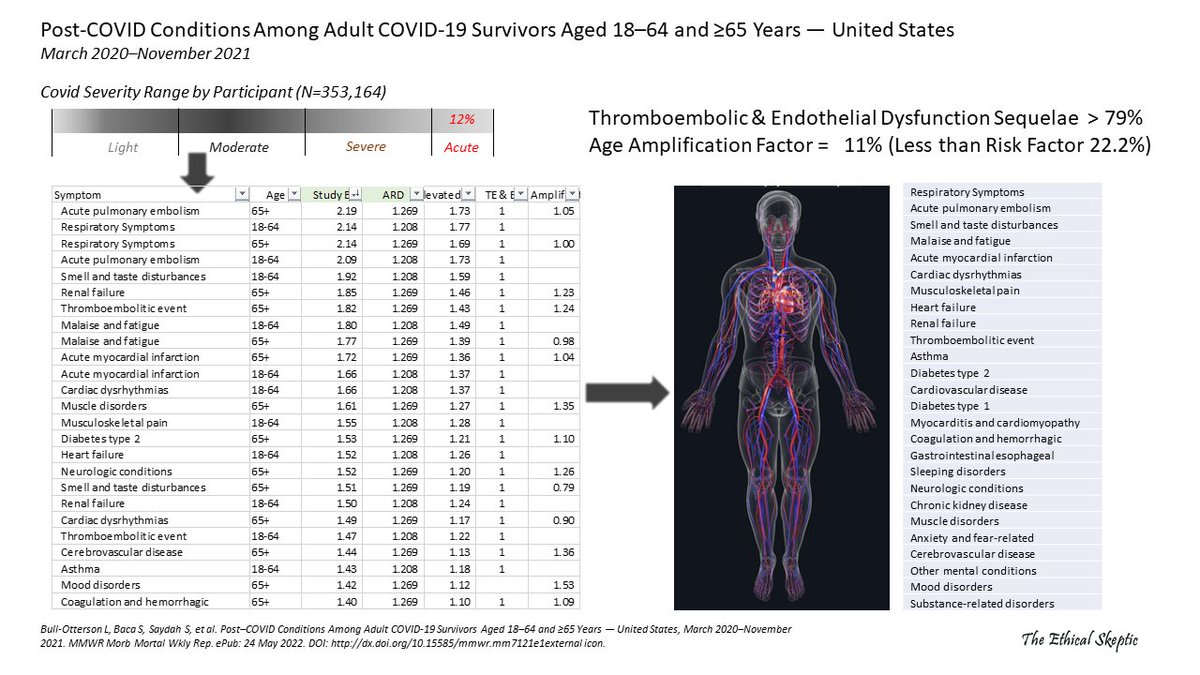 These TE & EI etiologies were not only what killed persons who had already recovered from the viral/pneumonia phase of Covid (Days 1 – 14 below) – but are also the cause of most post-Covid pathology.
Treating only upon hospital admission was culpably too late.
2⃣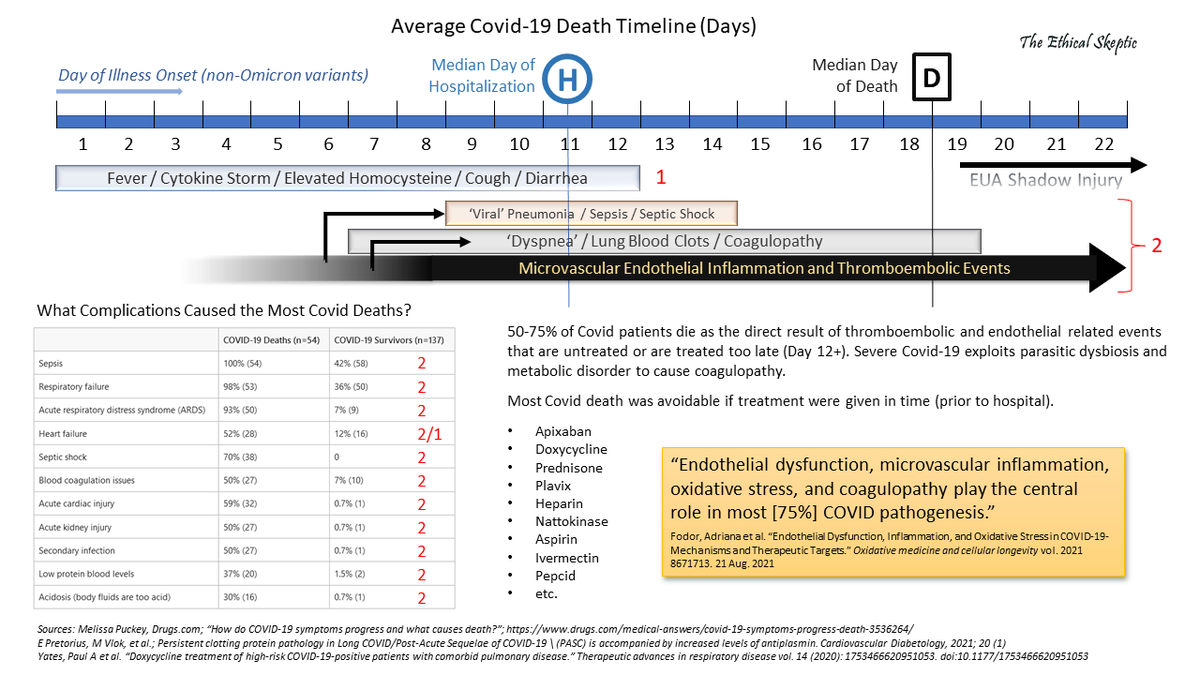 And while this lack of treatment killed primarily those over age 65 – the impact also harmed those under age 65 almost equally in terms of post Covid pathology (list on bottom right of chart).
Death showed first, now the injury is manifesting.
3⃣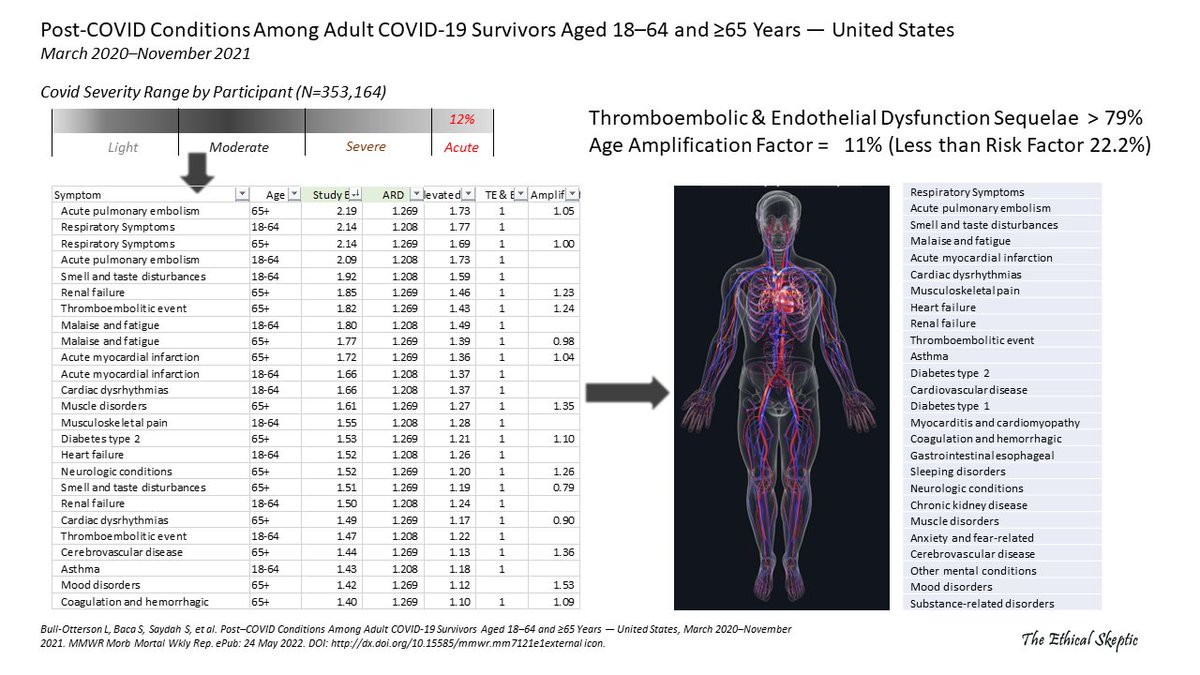 Therefore we paid a heavy price for the EUA
Population killed – 473,500
Population injured – 19 million
However, something else is killing as well right now, besides simply an original lack of treatment.
4⃣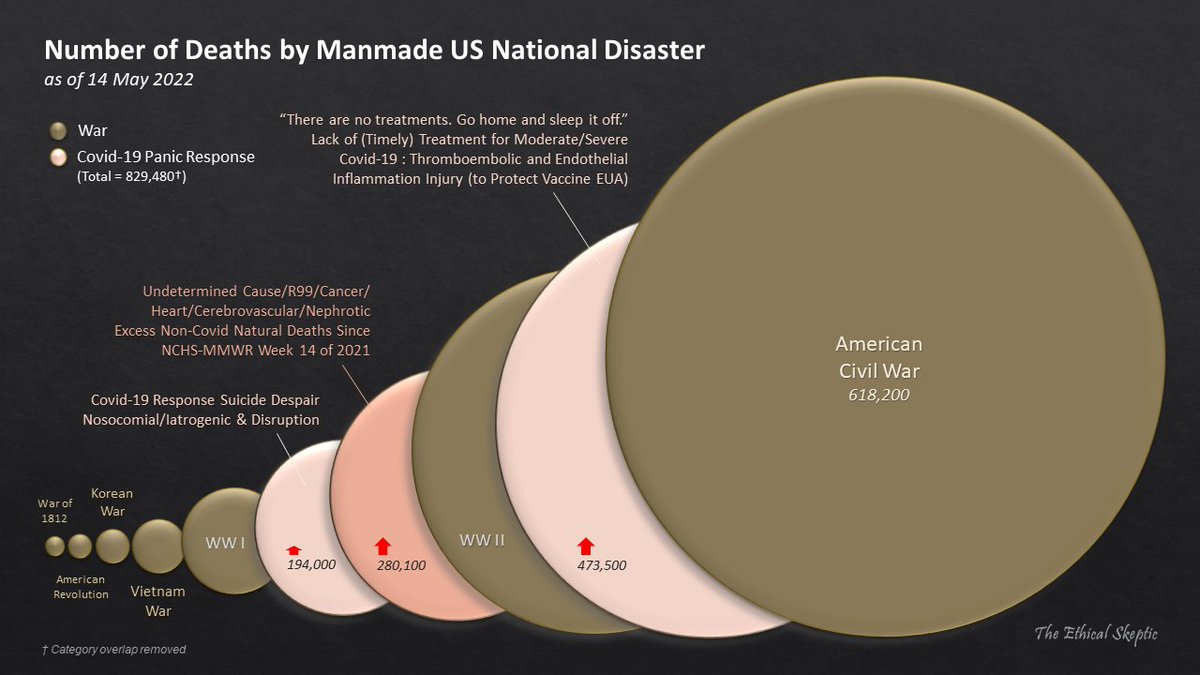 Originally tweeted by Ethical Skeptic ☀ (@EthicalSkeptic) on May 25, 2022.