Covid Cases per 100 K population trend down as the percentage of the population vaccinated rises.
Vaccines working right?
No, this is the function which existed prior to the vaccines being rolled out (22 Jan 2020 – 4 Apr 2021).
Watch for charlatans exploiting this effect.
1⃣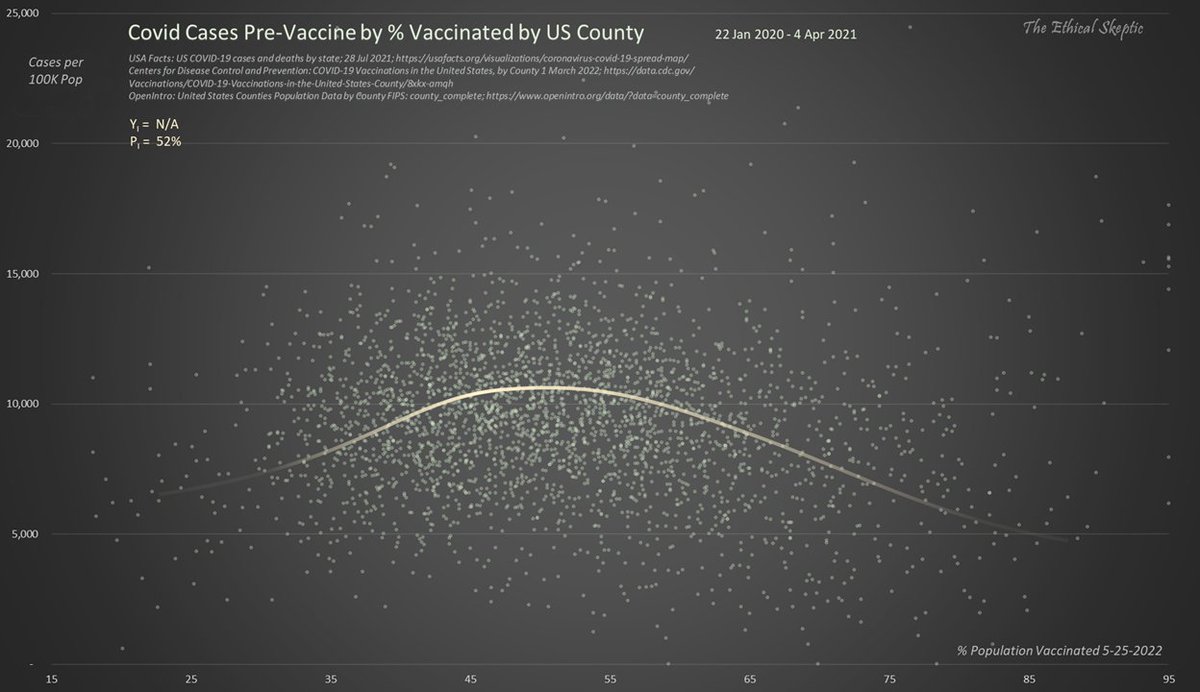 In actuality, when we compare both periods before & after the launch of the vaccines population-wide (MMWR Wk 14 2021) – we observe the same thing which shows in the Walgreen's Pct Pos data:
… the more vaccinated, the more cases per 100K population that US county observes.
2⃣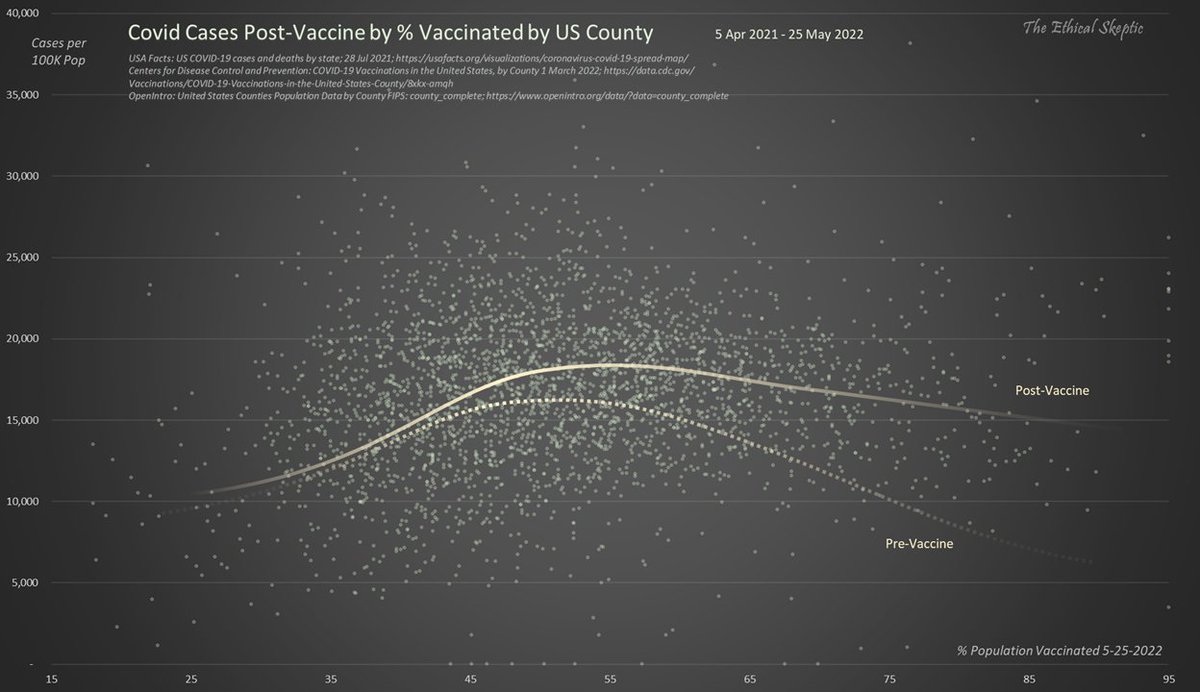 Originally tweeted by Ethical Skeptic ☀ (@EthicalSkeptic) on May 31, 2022.