You thought the treatment of folks going bare-faced in 2020 was intense? Wait until you see how unvaccinated people still wearing a mask – in good faith and according to CDC guidelines – are ostracized as dangerous pariahs in 2021.
[For Buddhists, this and virtually all things covid illustrate the First and Second Noble Truths with exquisite clarity. ABN]
https://thepostmillennial.com/unvaccinated-students-numbered-with-sharpie-marker-at-new-hampshire-prom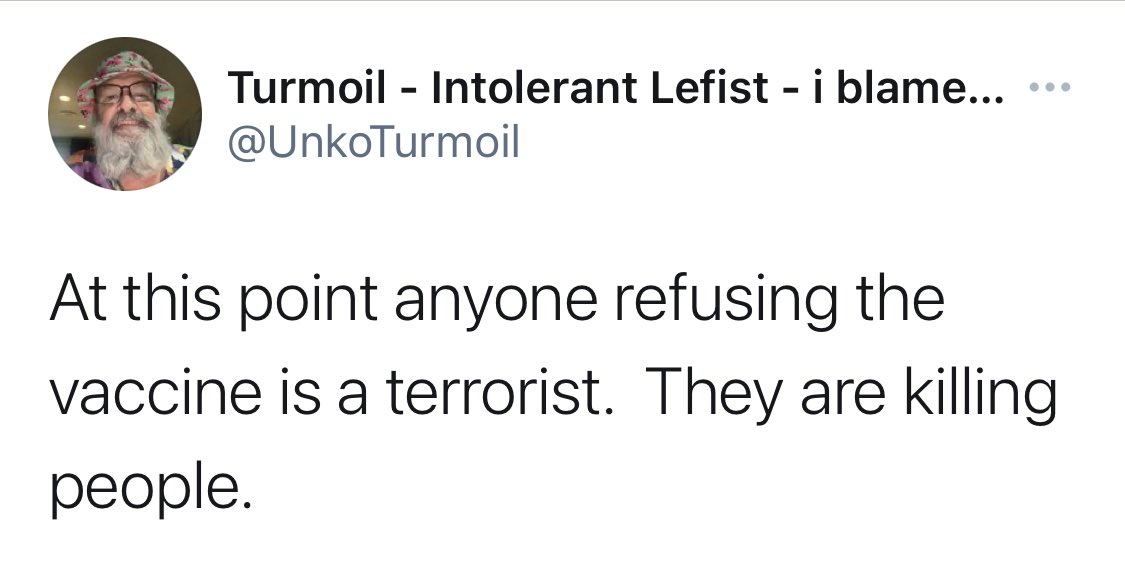 https://www.theatlantic.com/ideas/archive/2021/08/unvaccinated-flight-vaccine-tsa-mandate/619643/
Twitter deleted this, but still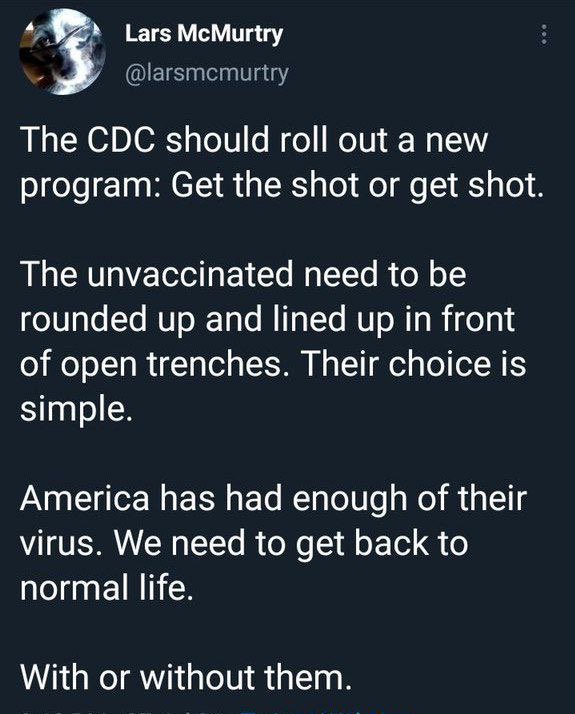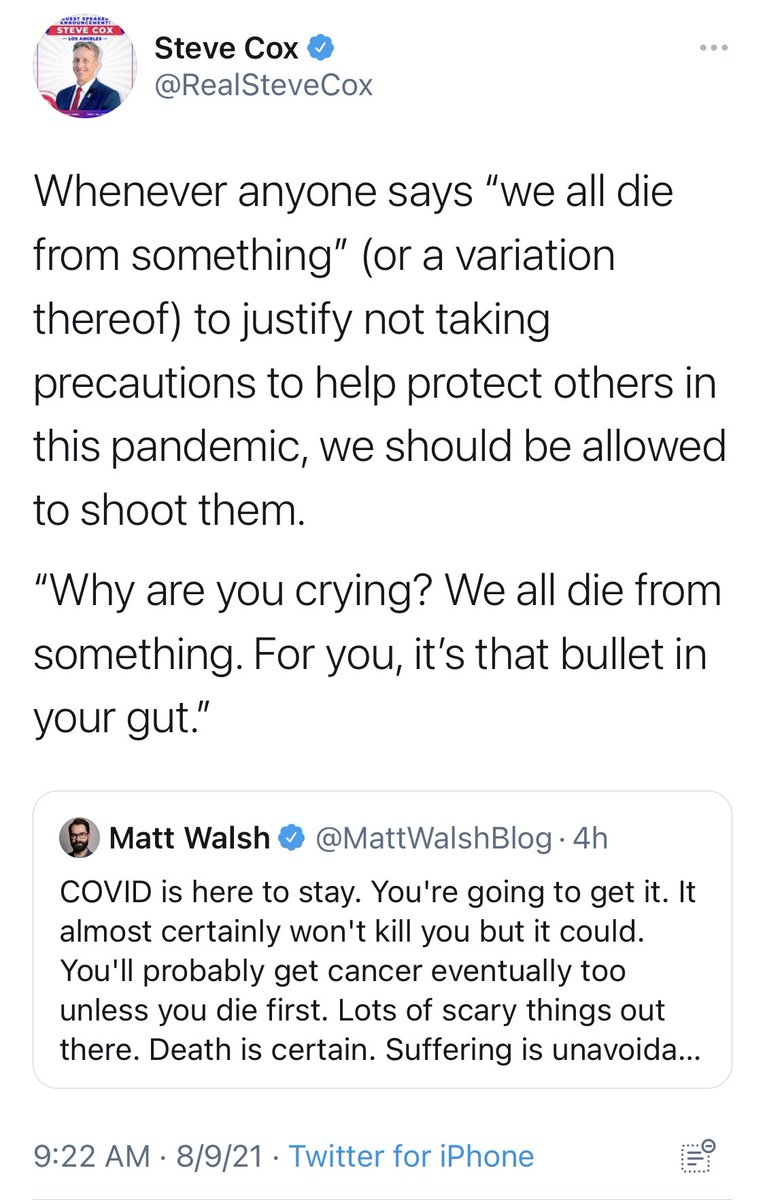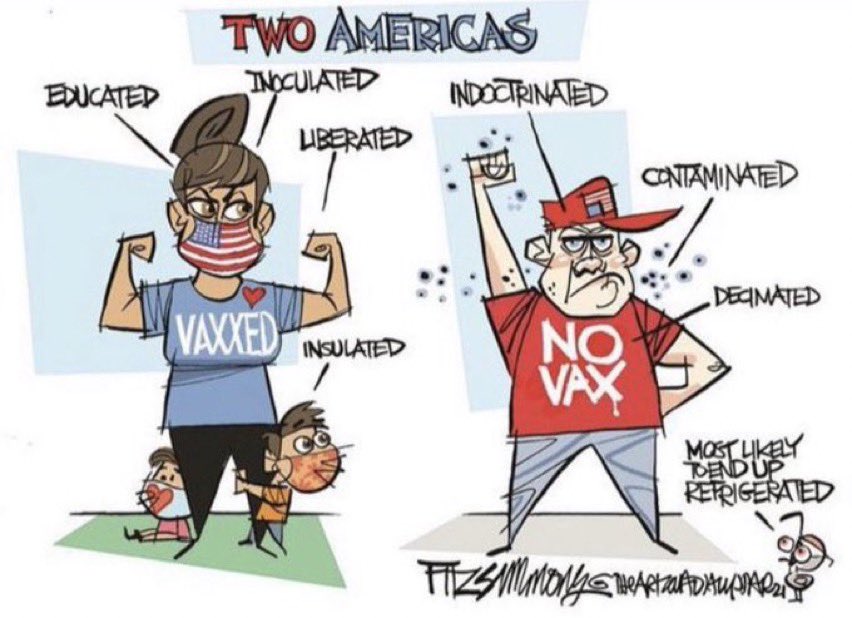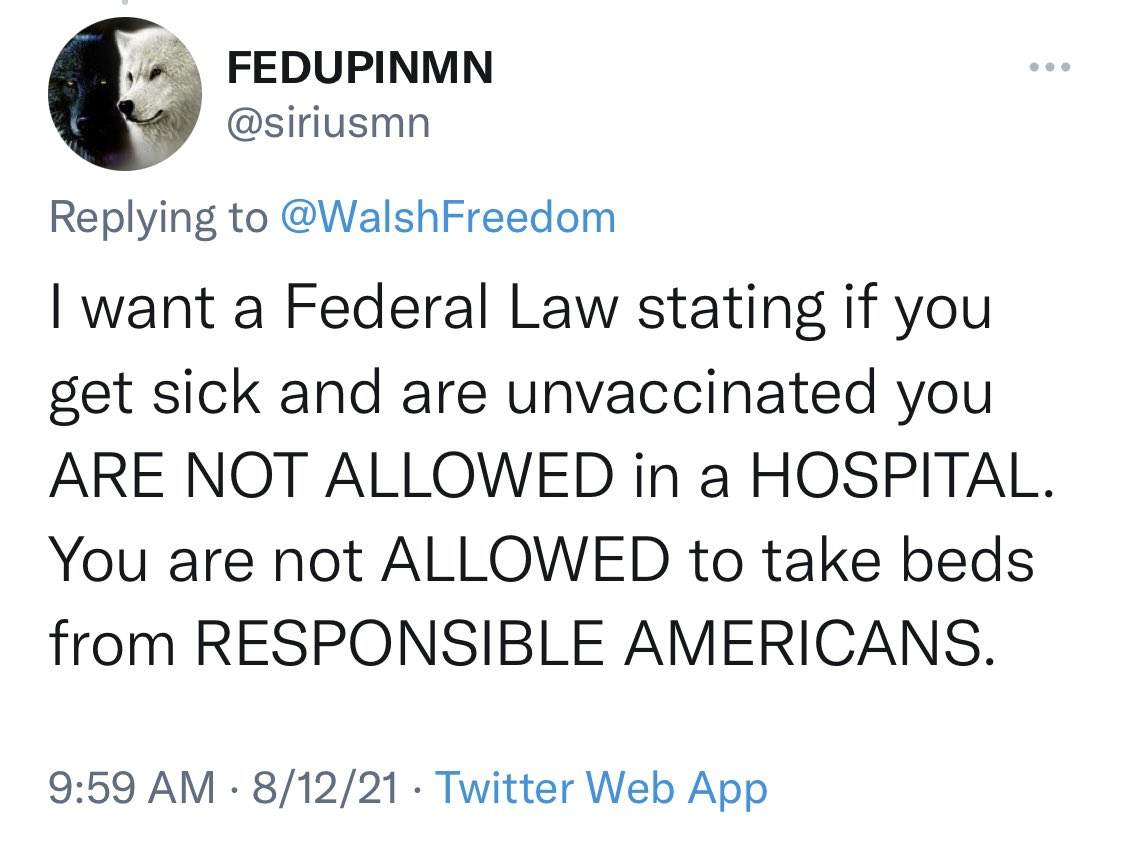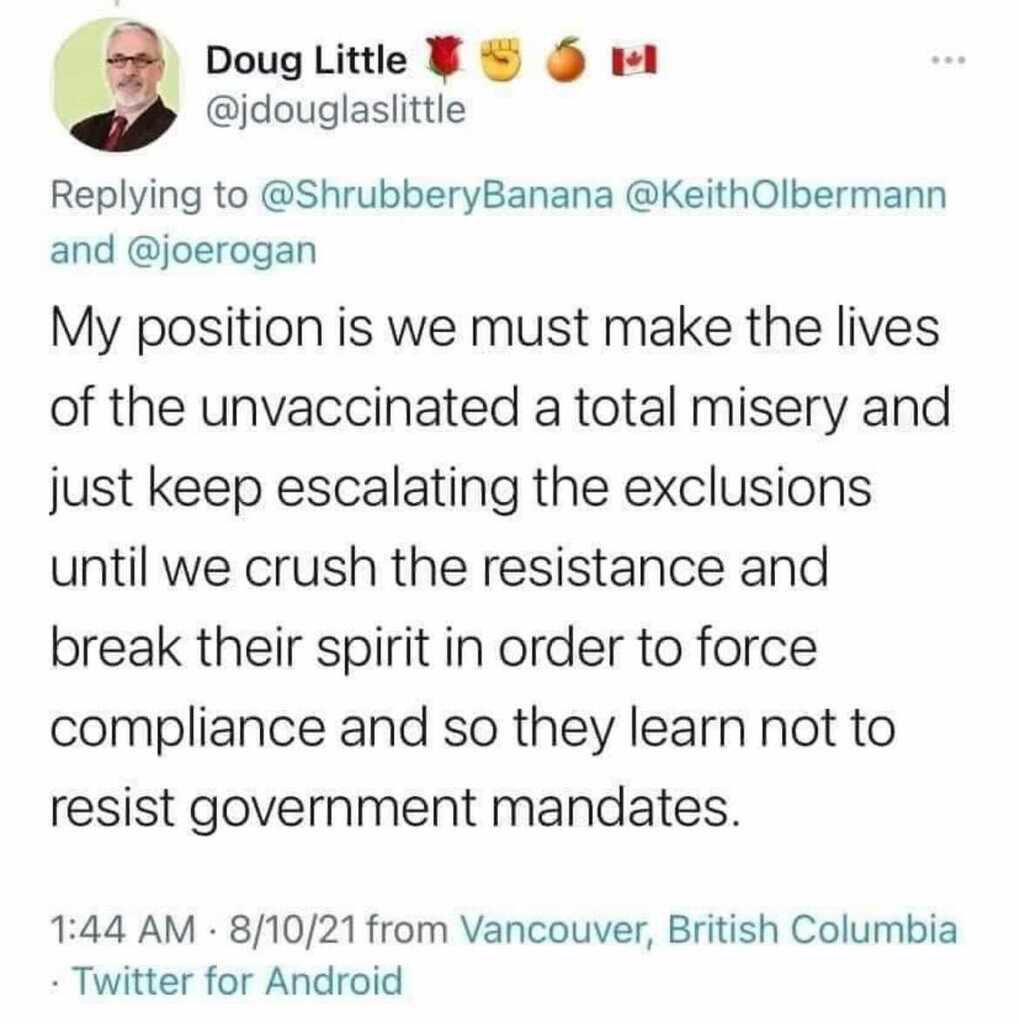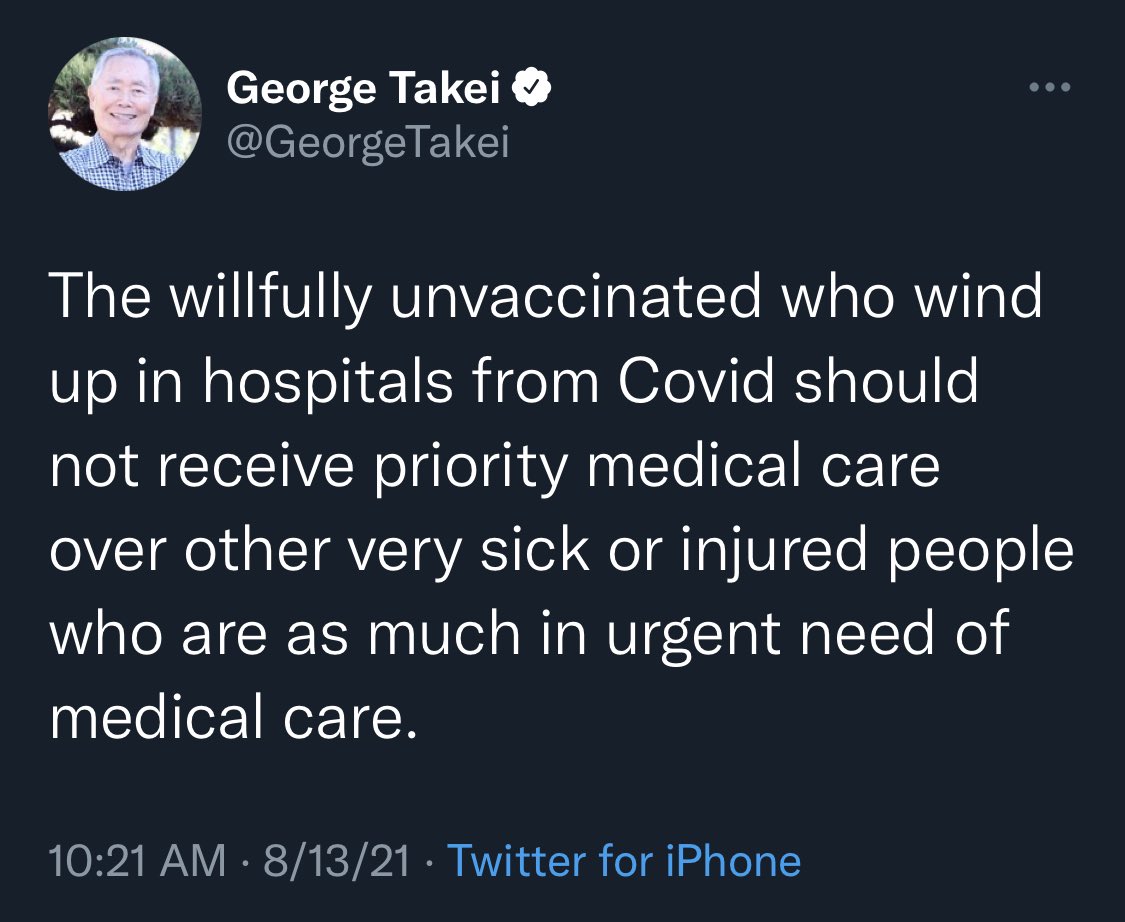 https://thepostmillennial.com/exclusive-washington-public-school-forces-unvaccinated-teens-to-wear-ankle-monitors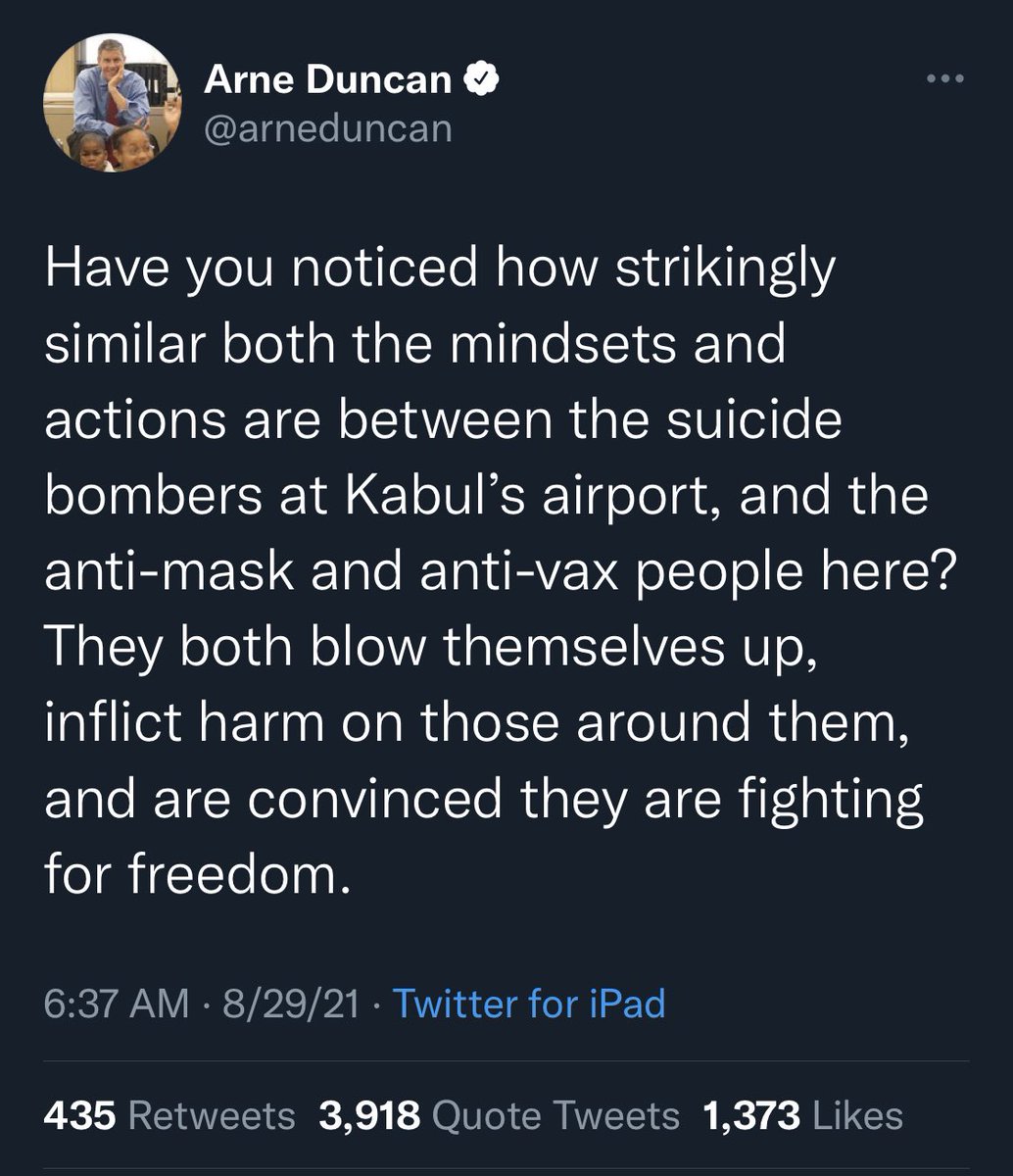 https://www.foxnews.com/entertainment/jimmy-kimmel-unvaccinated-shouldnt-icu-beds-return-late-night
Eliminationist rhetoric
I thought health care was a human right?
I thought health care was a human right?
Saying the "quiet" part out loud
I thought health care was a human right?
She thinks the insurance system you were required to pay into, shouldn't pay your unemployment claim if you disagree with whatever the vax mandates are this week
Make those unclean unvaccinated unhumans *pay* for their disobedience
Indoctrinated children: Unvaccinated people put a lot of people in danger, so the government should cut *everything* from them, little by little, until they submit and get vaccinated.
It's funny when 'anti-vaxxers' die. Remember, that word now includes people who are simply opposed to mandates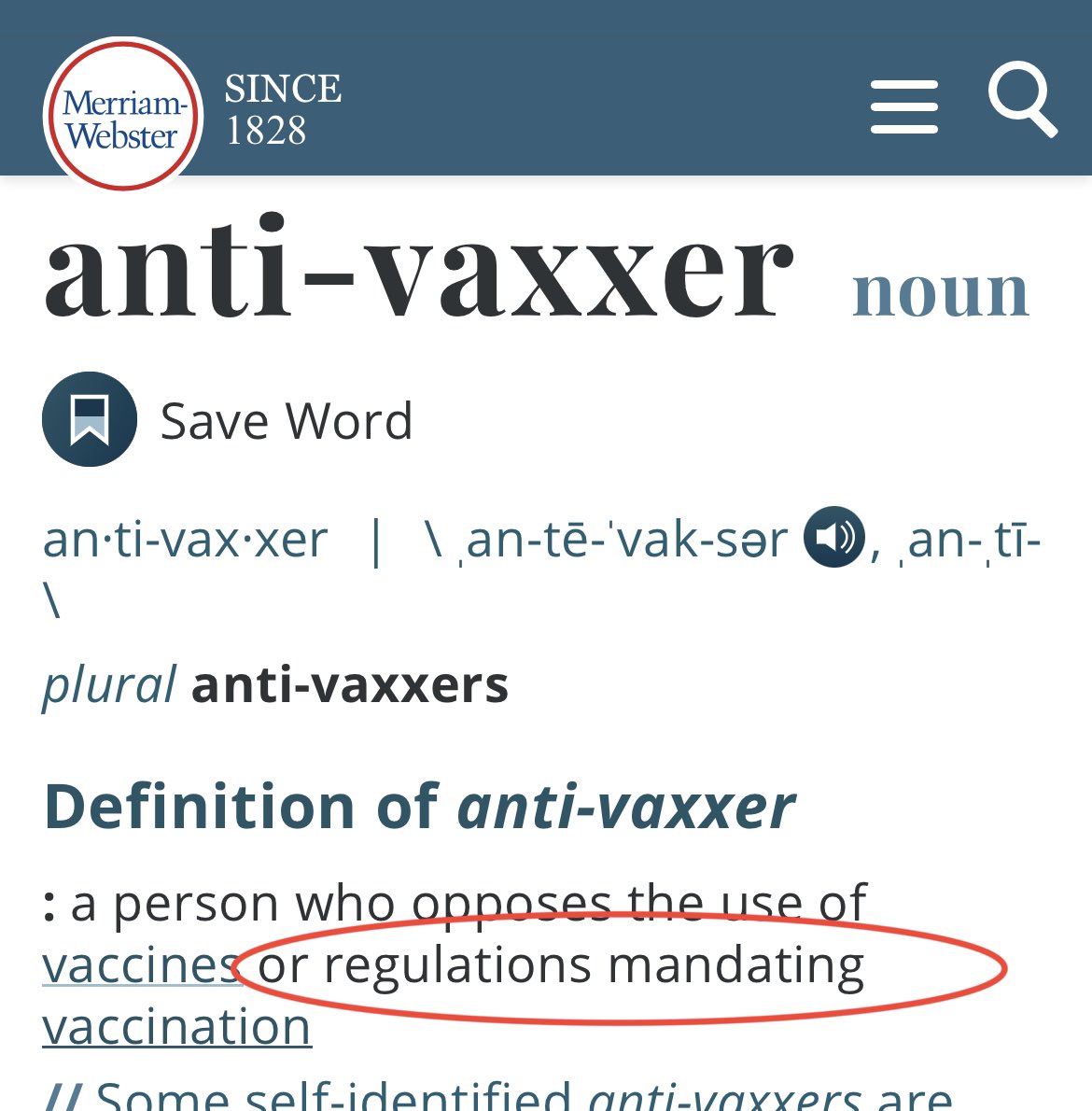 Originally tweeted by James McDaniel (@JamesMcDaniel) on May 14, 2021.