We often discuss the all important supply lines, & in the case of #Russia, the railways. RU is one of the few countries in the world & the only major power to still field Railway Troops (In NATO, only Italy has a small regiment w 2 railway engineer companies). Given Russia's vast
geography, heavy use of artillery, especially rocket artillery (very supply intensive), limited number of military trucks, and relatively sparse road system the army depends on the railways. From their Imperial Tsarist beginnings, through the Soviet era & up until today, the
Railway Troops have undergone many changes & been part of various ministries. Their modern iteration begins in 1995 when they are established as an independent Federal Service & strengthened. By 1999 they include 4 railway corps, with 28 railway brigades (+ other elements).
In 2004, President Putin and then Defense Minister Ivanov re-organize the troops and place them firmly under the Ministry of Defense. There has been several modernization efforts of the troops since then. The US now estimates RU has 10 brigades of Railway Troops assigned to the
various (5) Military Districts, comprising about 29,000 troops. While disbanding the force has been considered, their important part in all recent wars (Chechnya, Georgia, and since 2014, Ukraine) has put a stop to that. Russia also utilized the troops to build rail segments that
bypass Ukraine (private contractors involved as well). Reportedly, they finished a modern 137 (or 122 km) track in 2017 ahead of schedule. Officially the reason was to avoid a 37 km segment that goes through Ukraine (Lugansk). However, much more of it is too close the border,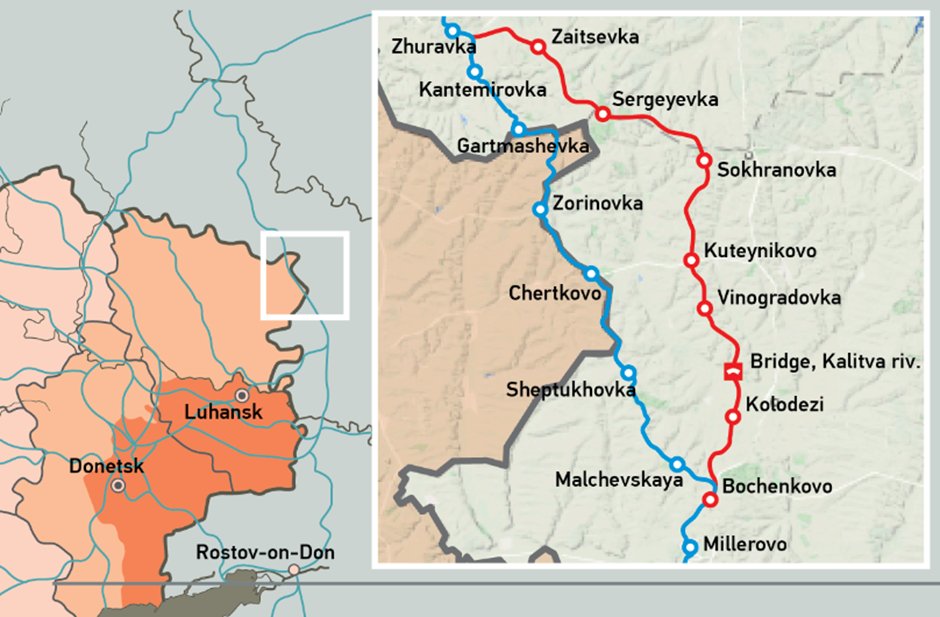 within artillery range and most importantly so close as to not be useful in a build up for an incursion into Ukraine. This may have been a big part of the reason for constructing the $900 million USD Zhuravka – Millerevo bypass line. The Railway brigades field another surprising
asset, old fashioned armored trains. The US estimates that Russia fields four of these sensational war machines (or military relics depending on perspective), & though some were seen in Chechnya and Georgia, the US believed they were out of service if not dismantled by 2010.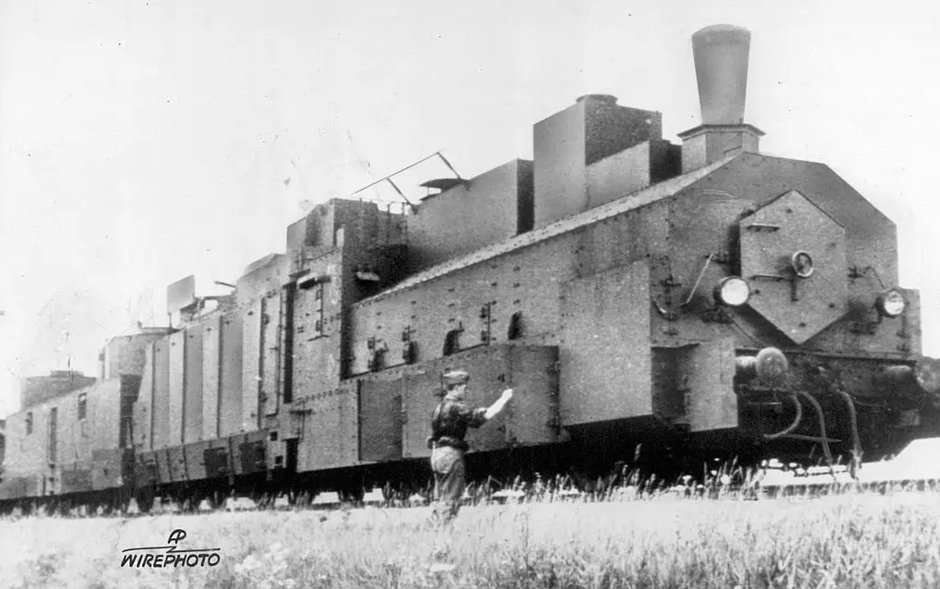 In 2016, Defense Minister Shoigu ordered them back into service, and we have seen two or three of them operate in Ukraine during the current war. Here we see a recently released video of the "Volga" and the Railway Troops bridging capabilities. The armored trains are not meant
for front-line combat but rather, to escort supply trains, repair track & bridges, perform reconnaissance & route patrol, and carry troops & supplies close to the front. They can be configured to carry varying equipment, including tanks and BMPs that can be deployed to fight when
needed. They also carry ZU-23 twin 153mm cannons for anti-aircraft & direct fire roles. The troops are ready to deploy and engage an enemy when necessary. Here we see another armored train, the "Yenisei" operating in Ukraine. With Russia's recent gains across the Siverskyi Donets
river including Severodonetsk, Lysychansk, Vrubivka and other important rail hubs (such as Lyman on the north bank), RU forces can greatly ease their logistical burden by bringing up the railheads. This however first entails work by the Railway Troops to repair the railways &
bridges either intentionally blown by retreating UA forces or damaged in the course of battle. This work includes demining, repair & clearing of rubble & obstacles. A newly released video shows us some of this work by the Railway Troops at recently captured Lysychansk. Geolocated
Fixing this railway bridge (along with all other repairs needed across the line) would link the Donetsk rail system which connects eastwards towards Russia & Rostov-on-Don, and the northern system which is supplying the Izium front, through the large rail hub at Kupiansk & north
towards Russia through Vovchansk & the main regional center of Belgorod. Linking these 2 systems together, which themselves are now linked by rail to Crimea, including lines towards the ports of Mariupol & Berdiansk (& further west towards Kherson, that westernmost front),
will undoubtedly increase the RU logistics significantly. Many areas along the front will now be close to potential railheads from where RU can project combat strength. The cities in Russia's current sights, Siversk & Bakhmut, only will add to the usefulness of this network as
they are themselves regional road & rail hubs. Russia will be in the new situation of having significant rail logistics south and west of the Siverskyi Donets river & the forest belt, which UA effectively used to delay its advance for so long. In order for RU to effectively
use these newly captured assets for further offensives and advance, the unique and storied #Russian Railway Troops will be instrumental, and have much work ahead of them.
#UkraineWar #Ukraine #RussiaUkraineWar
Originally tweeted by Erik Zimerman (@ZimermanErik) on July 19, 2022.