We cut global liquid fuel consumption by a whopping 16% – AND (drum roll)…
CO2 PPM went up by a 45-year record amount during this exact same time – jumping right where it does every year, like clockwork.
Reality was mocking our global-socialist masters.
When they blame climate change on YOU – remember, 47% of globe was shut down during 2020 Covid – represented mostly by the 'capitalist West' – ironically at that very same time, the Earth underwent its largest CO2 PPM increase in 45 years…
It is never really about 'science'.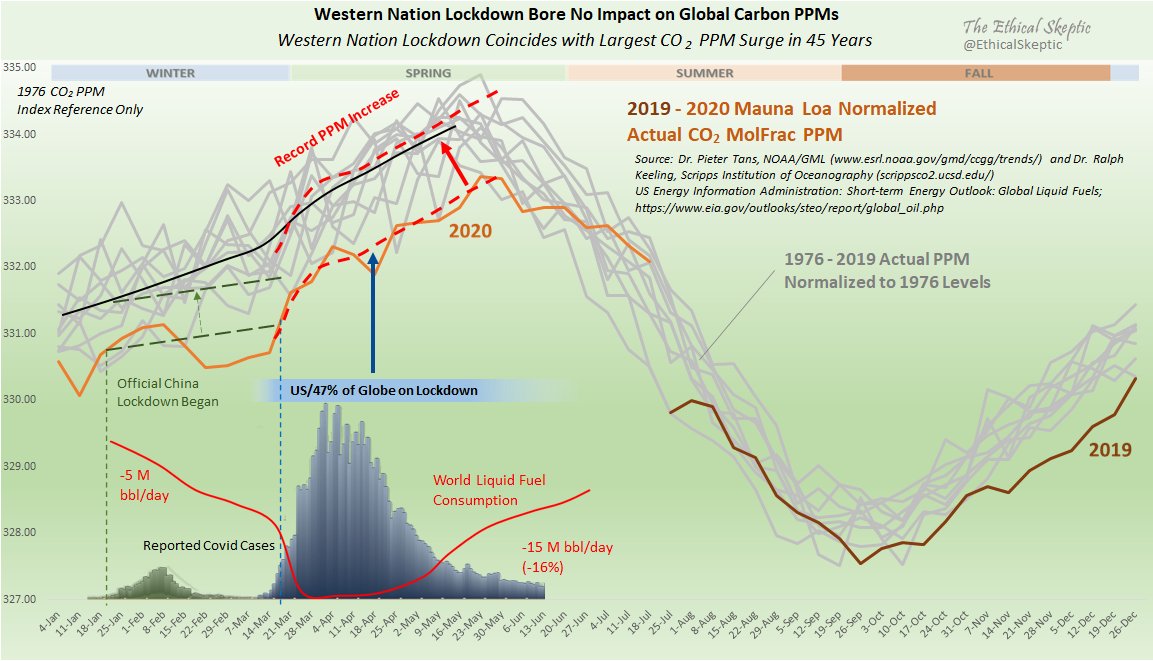 Originally tweeted by Ethical Skeptic ☀ (@EthicalSkeptic) on July 29, 2022.