For those who understand TES's Exothermic Core Theory of Climate Change, the hypothesis predicts that a cooling period should coincide with a speed up in the Earth's Rotation.
Indeed our 6 year long cooling period coincides with an exceptional speed up in Earth's rotation.
😎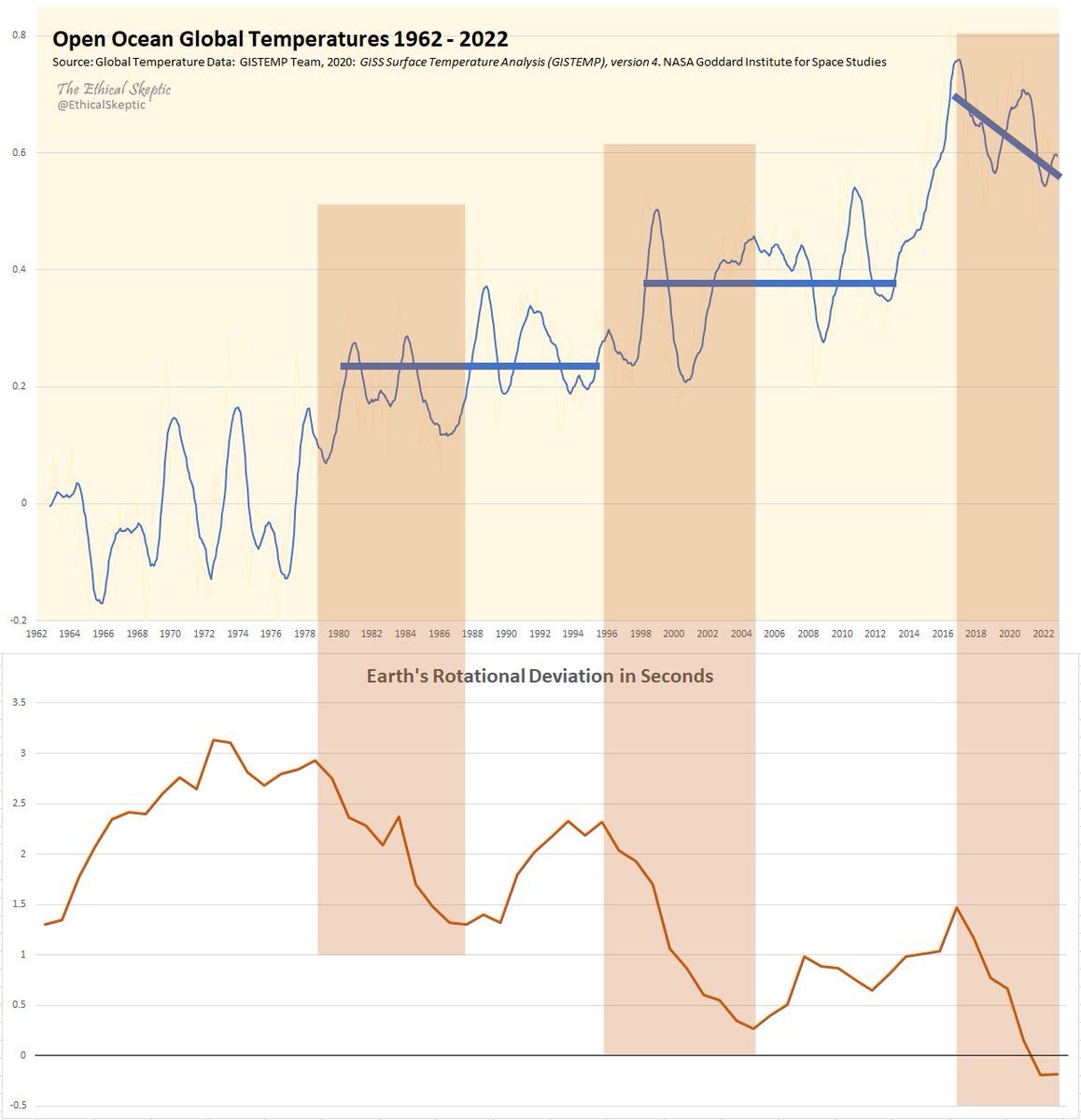 To examine the Exothermic Core Theory further, one can read it here.
Originally tweeted by Ethical Skeptic ☀ (@EthicalSkeptic) on August 2, 2022.