Kherson counteroffensive is worse than I've even imagined. Ukrainians managed to kill a small number of Russian infantry, some retreated then Russians began to pound the area with artillery strikes and Krasnopol laser-guided rounds, getting many direct hits.
Many of Ukrainian infantry troops were Territorial Defence Forces from Odessa, not prepared for the task given to them to attack in open terrain. Tried to hide in tiny tree line after vehicles got destroyed, Russians hit the bushes they've tried to hide in.
As the result of this attack ambulances were going back and forth in Odessa and Nikolaev the whole day with local activists asking for blood donations on Facebook and Telegram. Obituaries are already being posted in local and social media for those killed on 29th August.
Luckily for Ukraine they've greatly exaggerated the numbers of troops participating in this attack, otherwise this would have been even bigger disaster. However it seems Zelensky got what he wanted, he got people to talk about the counteroffensive which was a suicide mission.
One of many that were already identified and announced dead from this offensive is Georgiy Lipskiy that was helping stray animals. Members of Territorial Defense Forces in Odessa. Which confirms the information that units from Odessa took part in this operation.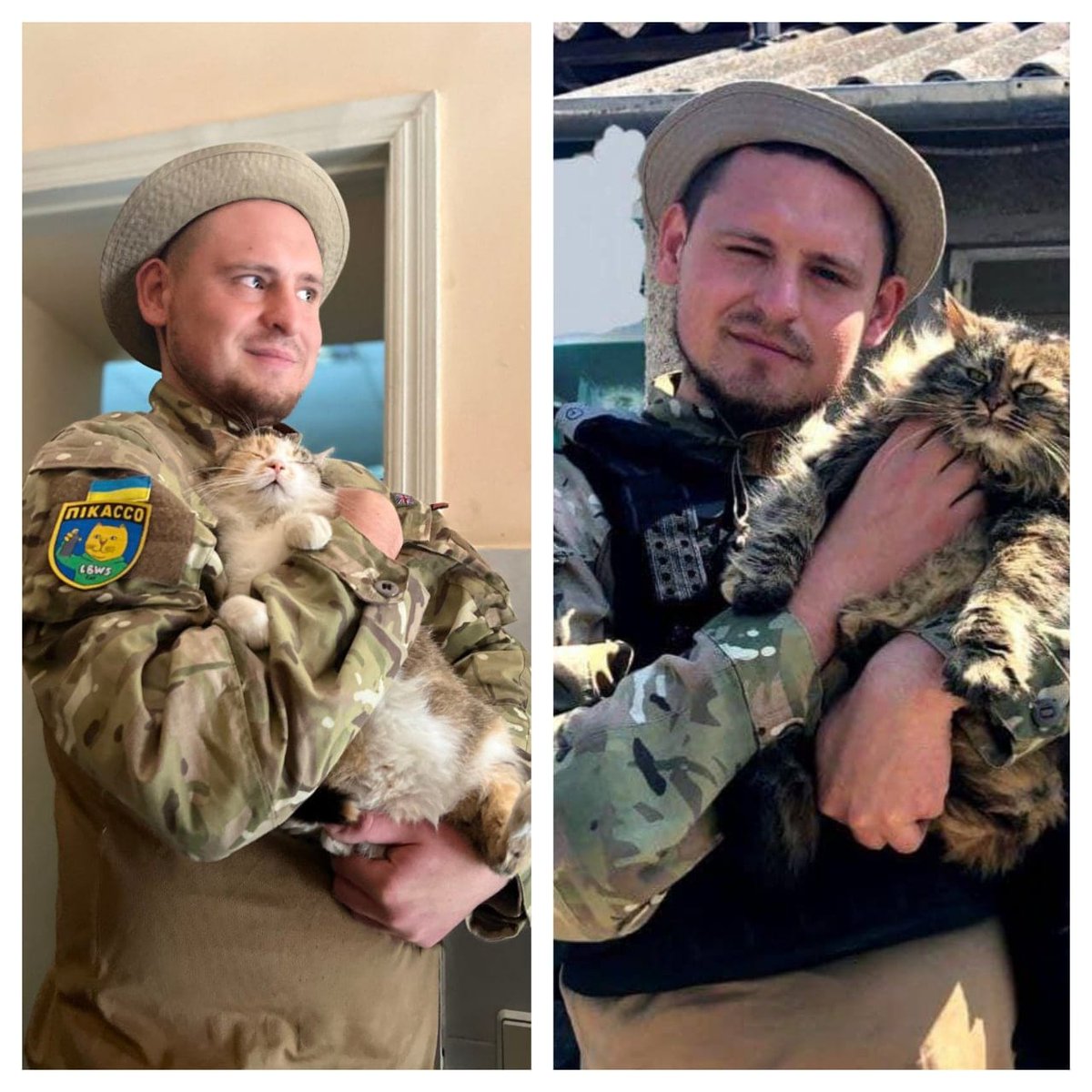 According to his friends he used to help stray animals, working with local organizations in Odessa. He joined Territorial Defense Forces on 24th February when the war began. Atleast 1 more member of his unit, Svyatoslav Aleksapolskiy was also killed.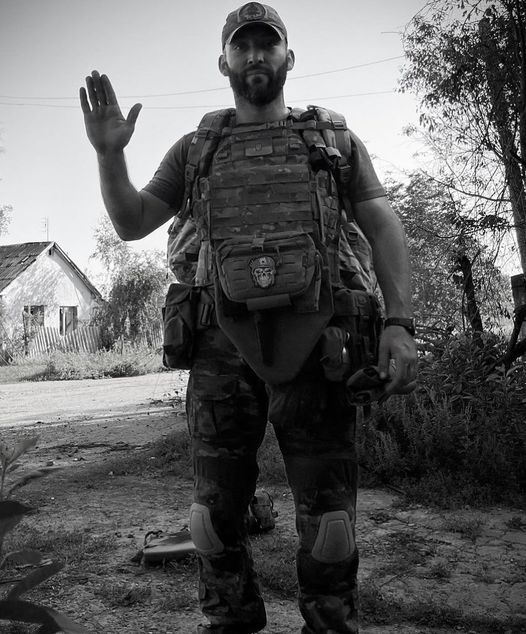 Name of the particular small unit from 126 Territorial Defense Forces is Himera. I guess it's Chimera in English, a monstrous fire-breathing hybrid creature in Greek mythology. This is their patch.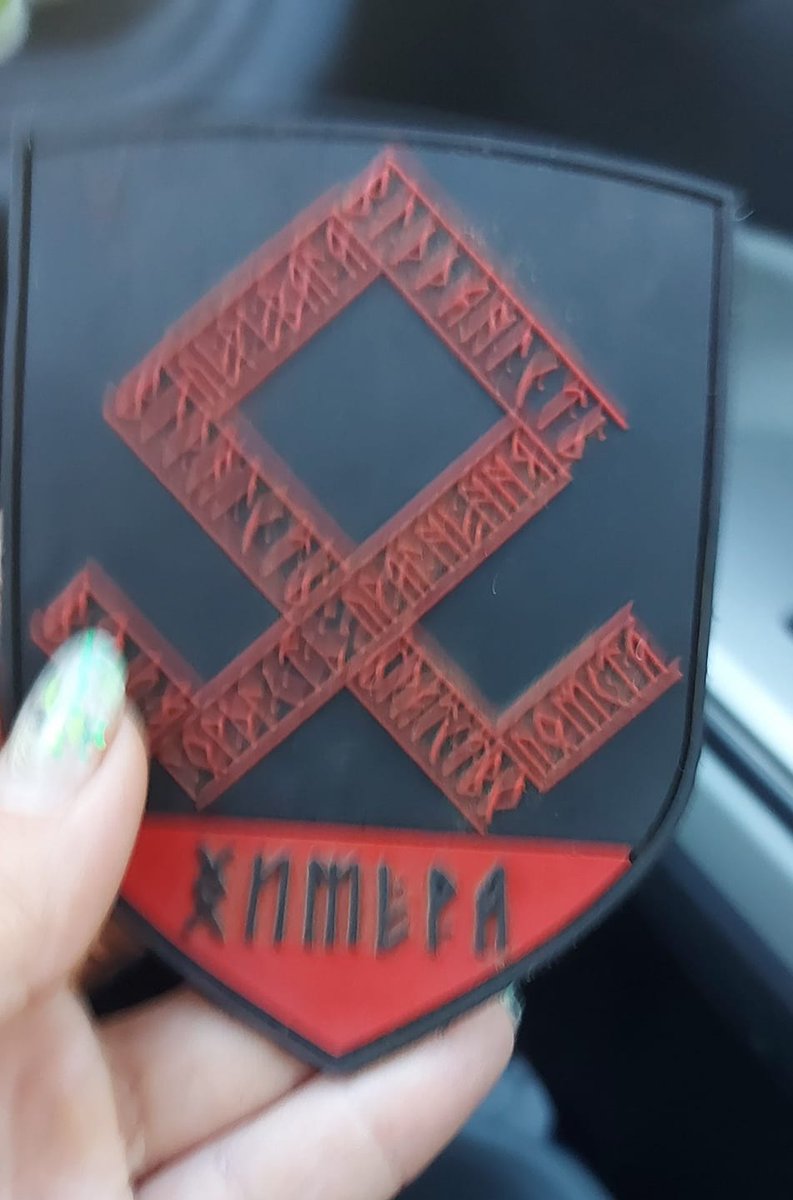 It remains to be seen which small settlements Ukraine might have captured and still hold after almost 48 hours. It has been mostly a blackout on Ukraine's side, while Russia began to release videos of hitting Ukrainian troops as well as several destroyed Ukrainian tanks.
For over 2 months Ukrainian insider channels have discussed possible offensive in Kherson area. Allegedly commander-in-chief of the armed forces of Ukraine Valerii Zaluzhnyi was strongly against this idea while Zelensky wanted to show the US and Europe Ukraine can attack.
Ukraine increased artillery strikes in Kherson and Zaporozhye regions but as far as this Kherson counteroffensive goes Ukraine will need many more troops and tanks to attack and then hold captured positions, Russia could use artillery to fully destroy these small villages.
This is what a lot of terrain between Kherson and Nikolaev regions looks like. It's a nightmare especially when Russia can shell this area with artillery without any resistance. These vehicles are sitting ducks and then survivors have nowhere to hide and retreat if they get hit.

This is worse than Russia's biggest blunders in February-March. It's borderline criminal to send these troops to attack without counter-battery fire knowing Russia will strike these troops in the open as soon as they reach this area.
It's understandable why Valerii Zaluzhnyi, commander of the army would oppose attack on Kherson. Not enough soldiers, not enough tanks, bad terrain for attack. Most likely this offensive was ordered directly by Zelensky who is worried support will drop in the winter.
In Zelensky's mind he needs to make noise in the media about counteroffensive, then results will be greatly exaggerated, losses not mentioned. This way he plans to prove to Ukraine's backers it can perform attacks, not just sit and defend, slowly losing ground.
On one hand Ukraine needs many more troops to attack not just a few villages but the city of Kherson itself. On the other hand with this terrain they would very likely suffer catastrophic losses before even reaching the city.
Russian Ministry of Defence says 1200 Ukrainians were killed. I think this is greatly exaggerate, maybe by 10 times. We will have to wait for Ukraine to release some information about their possible gains. Usually they're quick to brag about their captures, not this time.
Originally tweeted by Global Thinker (@talkrealopinion) on August 30, 2022.