During our period of BA.5 dominance, the US continues to experience below a normal HCoV (cold) level of case fatality.
One should weigh the risks of specific interventions against in the context of colds in the past (and not the anchoring bias of 'W-A-D').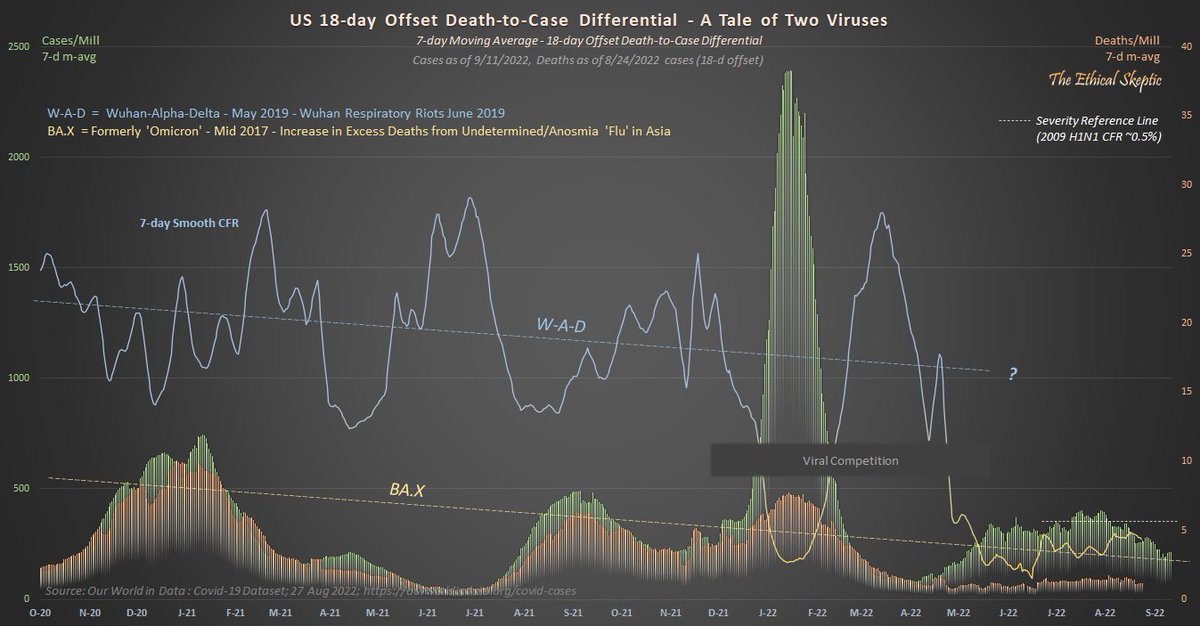 Despite BA.X being a 'next-cycle' evolution from the proto-Covid which conferred them immunity versus the West (and now surprising them that their NPI's don't actually work), Asia's case fatality rate continues to be 50% below even a typical HCoV-level cold fatality rate.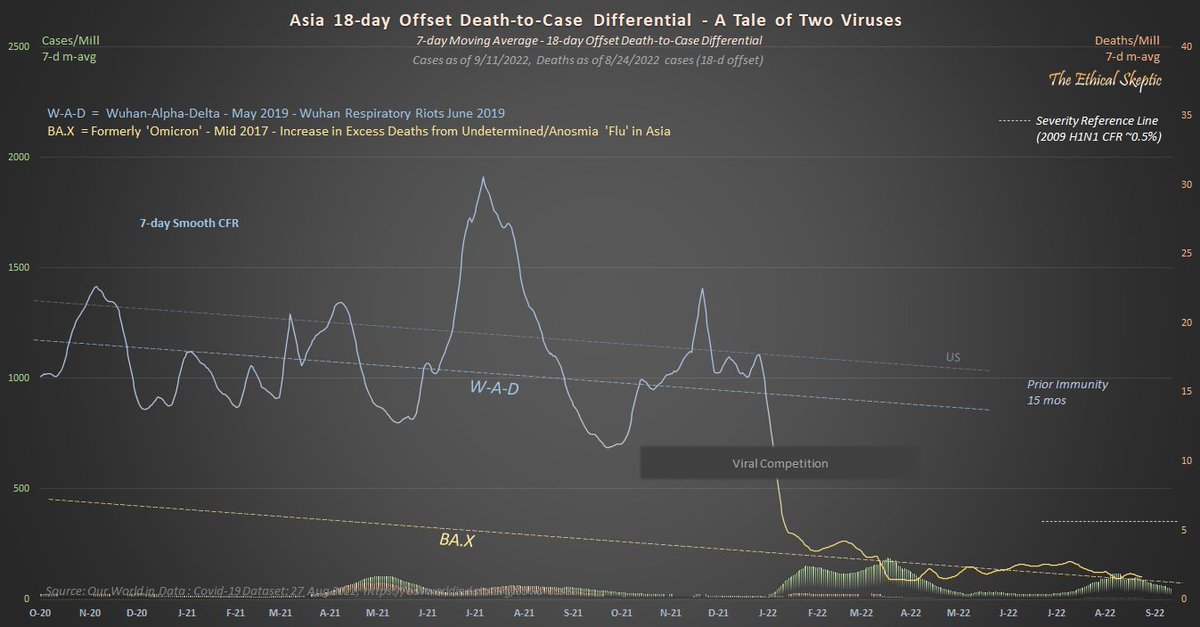 Despite the introduction of Variants of Concern, BA.2.L452X and BA.2.75 in May, Europe's CFR is below the range of a normal HCoV cold virus CFR.
Again in this region as well, we see A Tale of Two Viruses…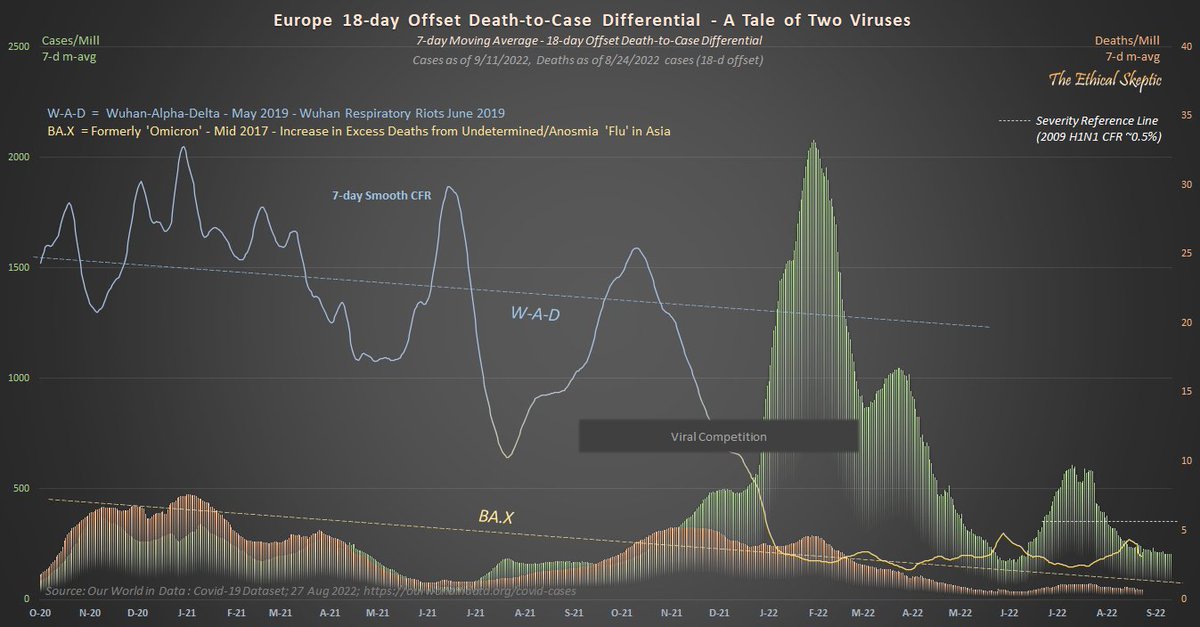 Originally tweeted by Ethical Skeptic ☀ (@EthicalSkeptic) on September 12, 2022.