I analyzed every classical game of Magnus Carlsen since January 2020 with the famous chessbase tool.
Two 100 % games, two other games above 90 %.
It is an immense difference between Niemann and MC. Niemann has ten games with 100 % and another 23 games above 90 % in the same time.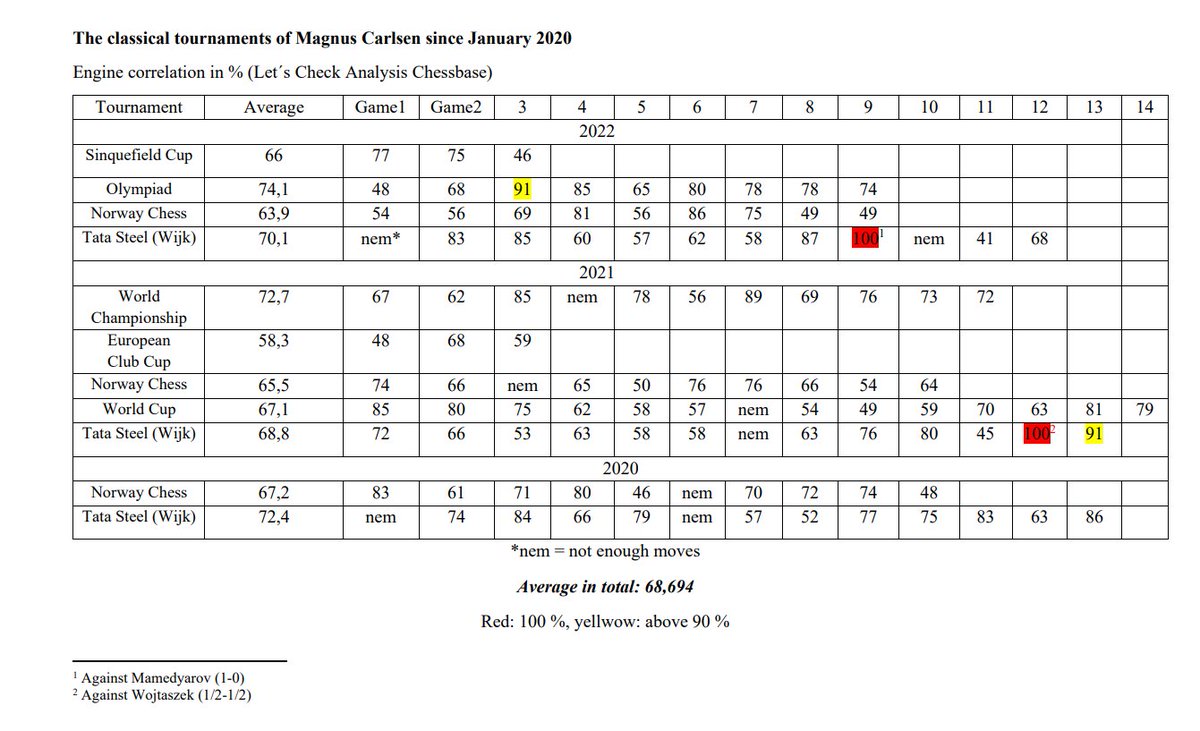 One has to keep in mind that Carlsen won nearly every tournament he played in this period of time. He is the best player by quite some margin.
This numbers say: Either Niemann is capable of playing much better games than Carlsen on a regular basis or he is cheating.
Planning to do the same analysis of other prodigys to compare them with Niemann.
Addendum: The numbers always depend on the depth of the engine. But the differences are usualy not that important (one or two percent, nothing decisive).
@PHChess @GMJanGustafsson @FressinetL @TarjeiJS @olimpiuurcan @GMHikaru @CSQpod @IglesiasYosha @ChessProblem @MagnusCarlsen @souleidis @Bodenseeperlen
Originally tweeted by Johannes (@ty_johannes) on September 27, 2022.