The BQ.1 and BQ.1.1 variants appeared inside Nowcast, just as was rumored.
What they did not tell you, was that the arrival of this rise in cases – is commensurate with a 22% rise in positivity among those \/'d less than 3 months ago.
4% LOSS in positivity among the UN-\/.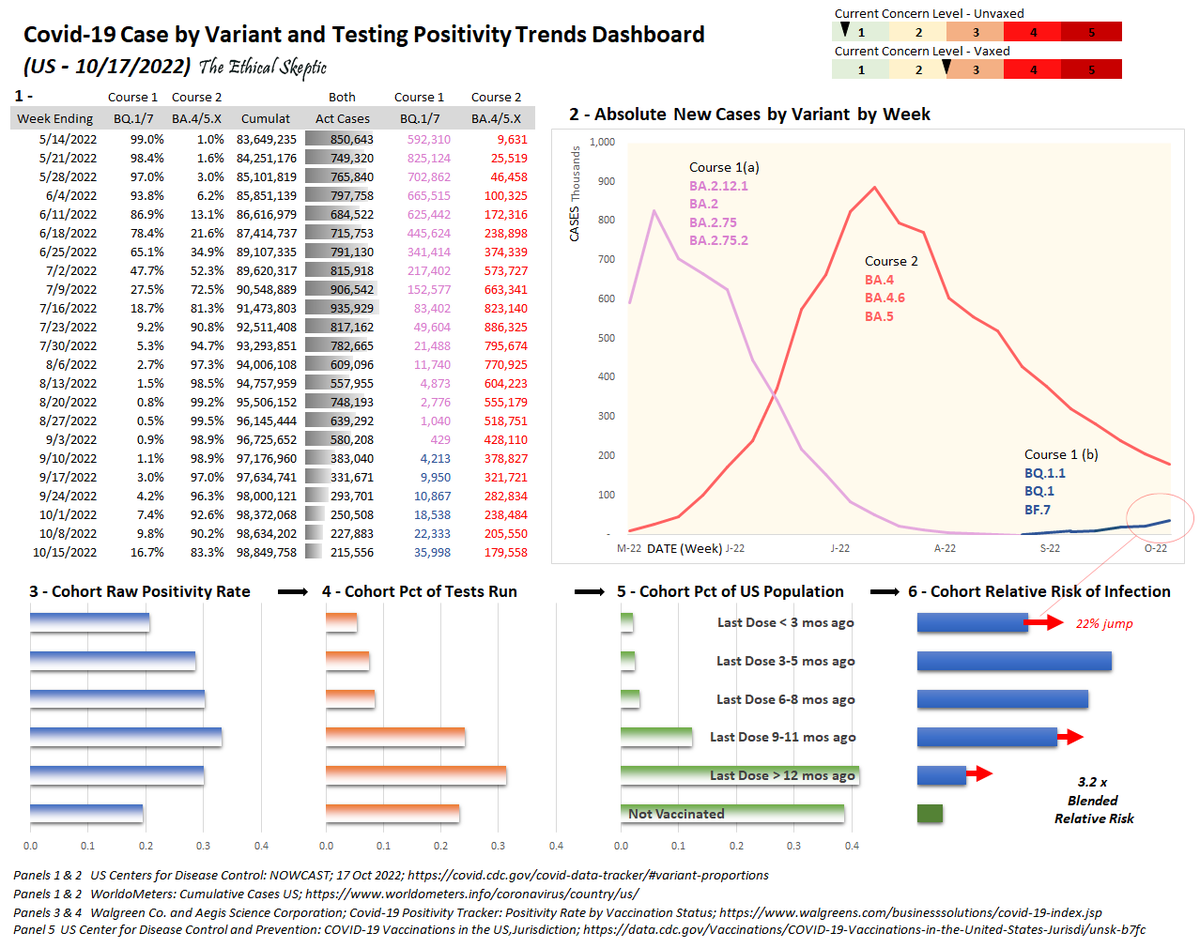 How long will they keep denying this? Both the magnitude, and the change over time bear out an association between the \/ and catching Covid.
Originally tweeted by Ethical Skeptic ☀ (@EthicalSkeptic) on October 18, 2022.
Is it not a foul disgrace that someone as skilled and selfless as The Ethical Skeptic must use the symbol "\/" for covid vaccines? Three years of covid have shown us beyond a shadow of a doubt that "uncurated" information from "fringe" researchers has consistently been vastly better than the curated information served up by Big Tech, MSM, and the US government. But TES posts on Twitter, someone might say. Yes, he does and he is a rare exception that proves the rule and even he has had to use the symbol \/. He got around Twitter bans by using arcane vocabularies, \/, and by writing in an abstruse manner, which sadly kept his work hidden from many people it could have helped. Big Tech, MSN, the CDC, NIH, FDA, NIAID, and more have been horrible with covid information, which though they stated it clearly enough has been all but universally wrong. So wrong it has led to the worst manmade health disaster in world history. ABN