🧵1/ This makes me so mad. Prof. Cyril Cohen was a member of the pandemic team in Israel (the committee that recommends giving Covid "vaccines" in Israel) – now says in the French media channel CNEWS >>
2/ 'We were the first to warn of myocarditis at a much higher rate in the 16-25 age group after the covid "vaccines"'. Then he adds that these are young people •without risk• of serious Covid illness and reaching intensive care.
If you knew all that >>
3/ Why were these "vaccines" rollout never stopped?
Why did they continue to recommend them to young people aged 16-25, and then to 12-15, 5-11 and babies as well?!
THEY had the power to stop it! >>
4/ It is true that in Israel they published the first reports about myocarditis in young people – when there was no other choice and they could not hide anymore,
https://publichealth.doctorsonly.co.il/2021/06/230007/
BUT
>>
5/ The reports and publications were mainly concerned with underestimating the risk, reassuring and claiming that:
"Myocarditis is usually a mild condition, characterized by chest pain, shortness of breath, or palpitations… usually involves short hospitalizations."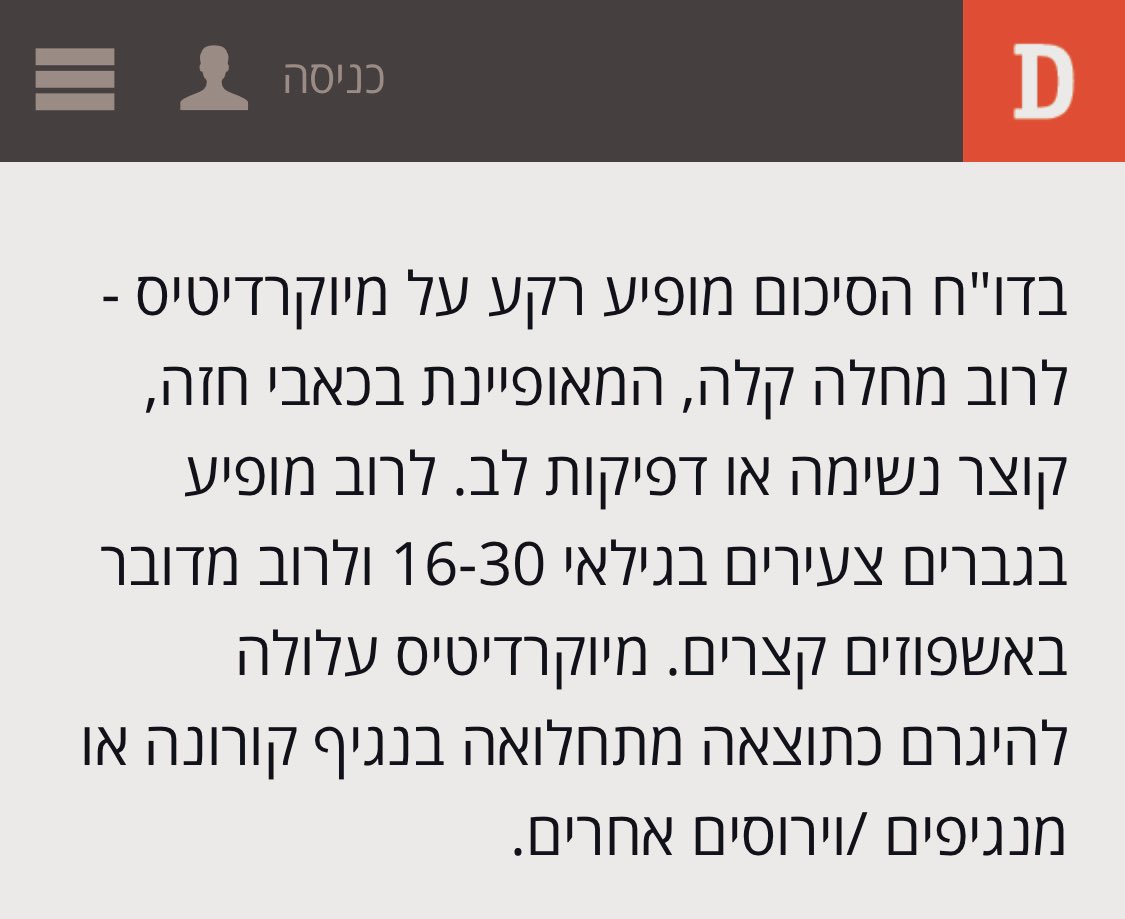 6/ In August 2021 "Midaat" the Israeli org. recognized by the WHO as 'the only reliable organization on the subject of vaccines in Israel', published a recommendation, commenting on the June research. basically claiming it's nothing
https://www.midaat.org.il/articles/diseases/covid19/corona-vaccine-myocarditis/
>>
7/ "The Covid vaccines approved in Israel were tested in clinical studies (Phase III) that included tens of thousands of participants and made it possible to formulate an assessment that the benefit from the vaccine is higher than all the known and potential risks."
>>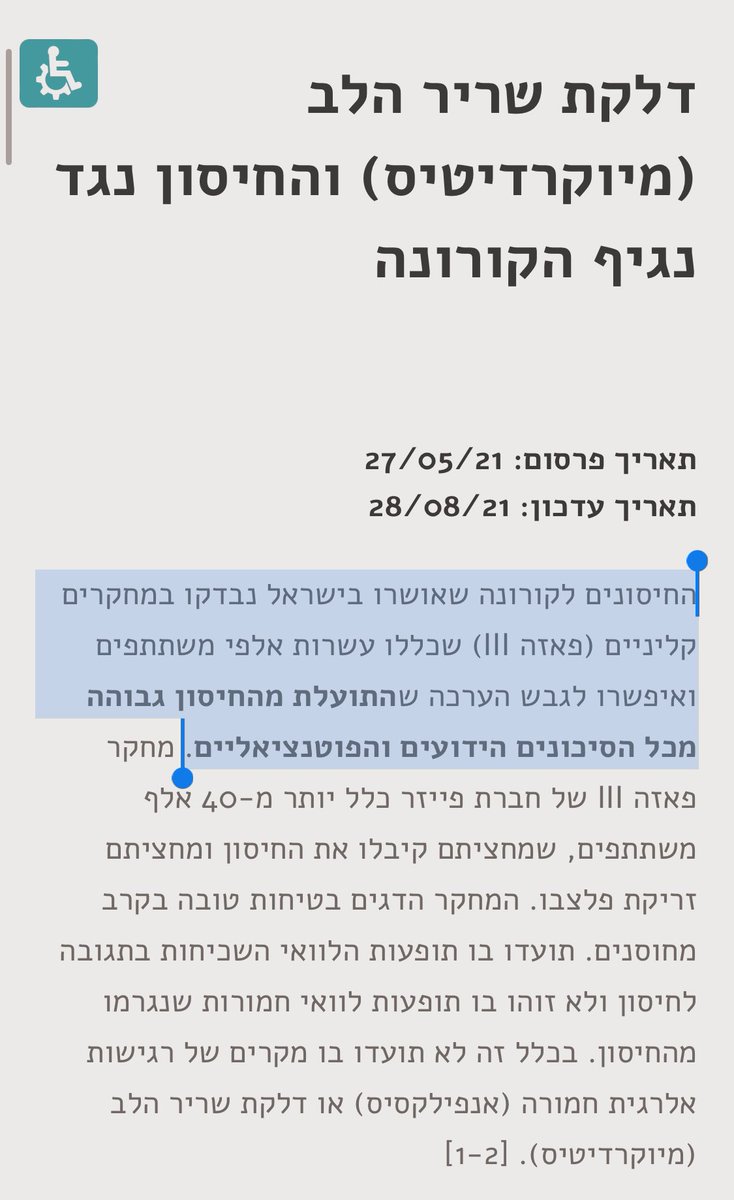 8/ "The clinical study demonstrated good safety among those vaccinated… In general, no cases of severe allergic sensitivity (anaphylaxis) or inflammation of the heart muscle (myocarditis) were recorded."
>>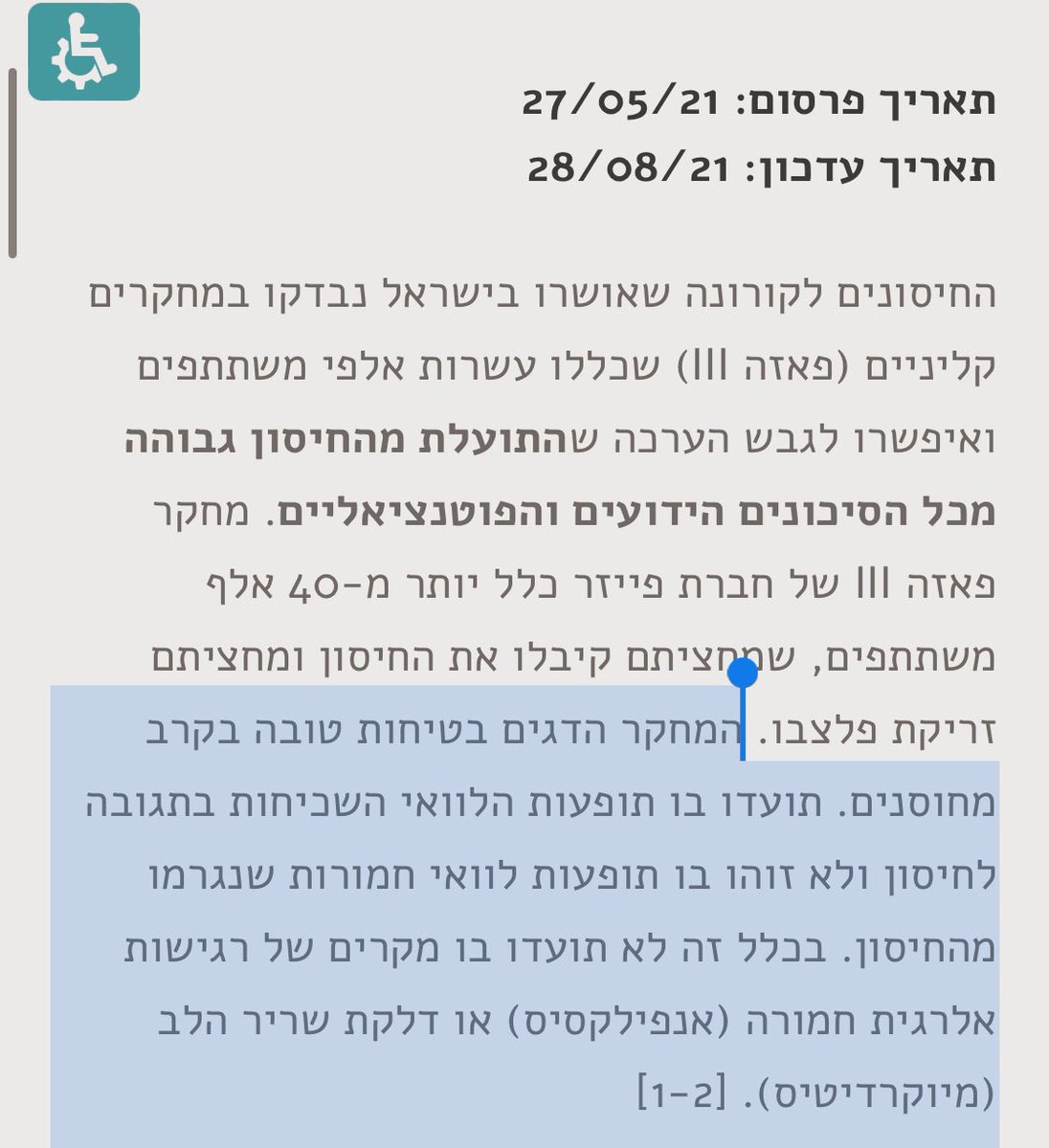 9/ "The lack of serious side effects in a study of this size allows us TO RULE OUT the possibility that the vaccine causes these effects with a higher frequency than fractions of a percent"
>>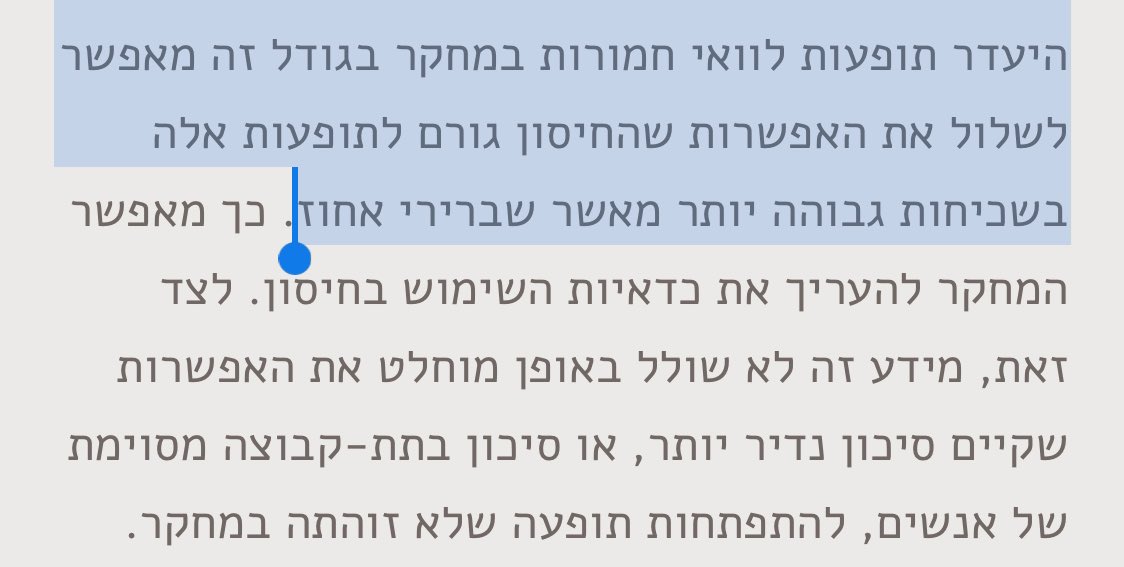 10/ They called MIC an extremely rare SE, a very mild condition, and attributed it mainly to various viruses (including Covid) said these young people are at high risk of hospitalization from Covid – and "there is a broad consensus" that the benefit outweighs the risk for them
>>
11/ In October 2021 there was already another Israeli research, signed by Sharon Alroy Preis – the head of Israeli health services – this research claimed that The chance of myocarditis after the Covid vaccine is •extremely small•
https://m.ynet.co.il/Articles/60113250
>>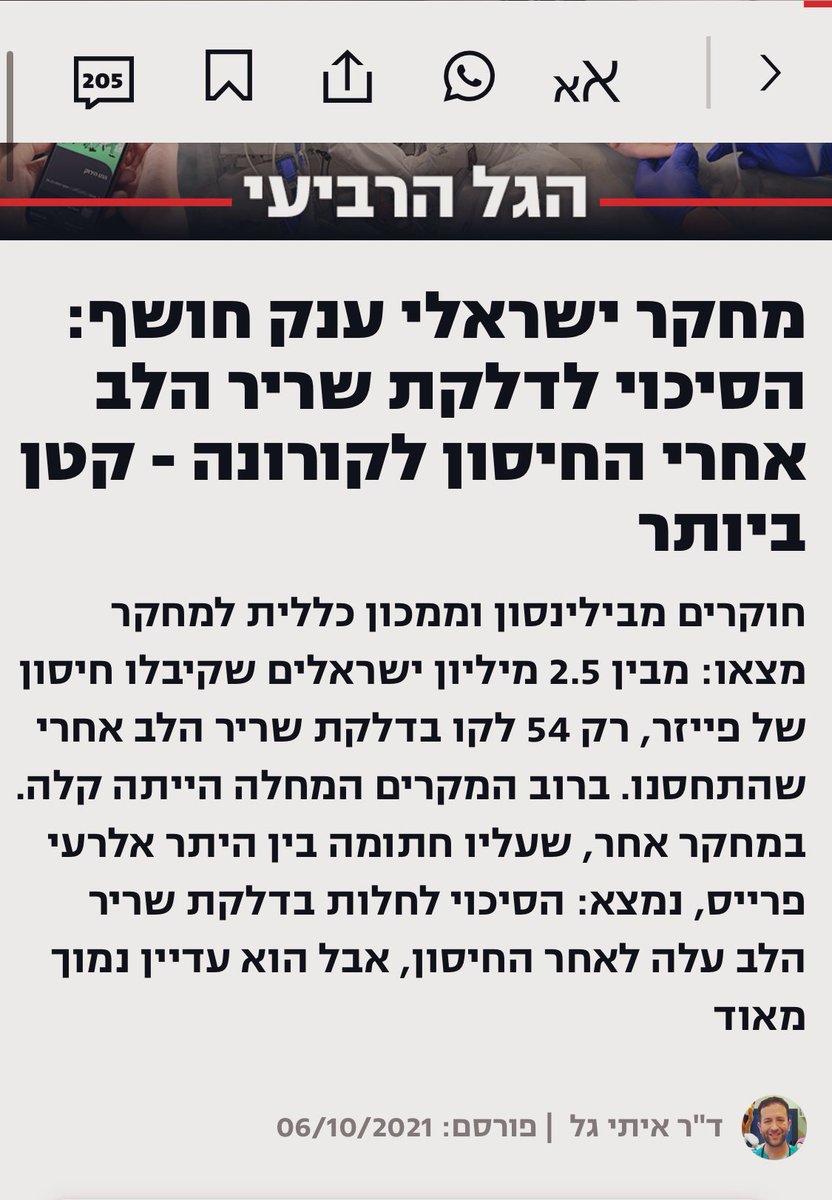 12/ All of their efforts were towards propaganda claiming that this is rare, mild, there's a higher risk from Covid and the "vaccine" is SAFE AND EFFECTIVE. They also published endless articles attributing heart failure in young people to everything else. This one is recent:
>>
13/ They kept claiming (still claiming) the vaccine is safe and important (even though it doesn't prevent infection, and for young people it's not a serious disease either – and they put young people on a known increased risk of injuries.
👉🏻 How would you call that?
Originally tweeted by Gal.G, Adv 🇮🇱 (@GalG____) on December 6, 2022.