Most Important Thread
1. There are so many Journalists in India and abroad who are writing against Hindus, mocking Hindus and Hindu Gods day in and day out. Do you know who funds most of them?
Do you ever thought why Zubair received international support when he was arrested?
2. Do you ever think why most of these journalists get free scholarships, training, and trips to the USA or European countries?
Do you ever think about who is giving them training to use our faultline of the caste system?
3. Let me show you some of the examples.
Here is famous Hindu hater Audrey truschke writing an article in The Caravan and asking that was Ram a real historical person?
4. Same The Caravan is defining Hindus as terrorists and Akhada as a Militant group
5. Another Propaganda media is The Wire.
Do you remember Arfa has taken an interview with Rioter Tahir Hussain just before his arrest?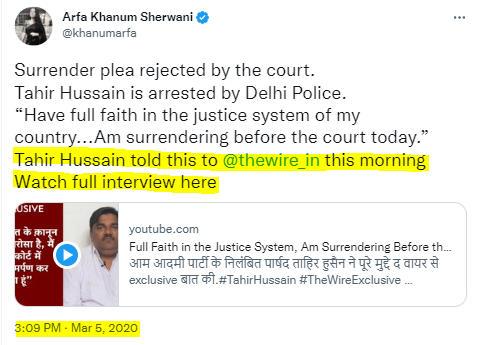 6. This ecosystem is poisoning our generation with its propaganda articles and social media posts.
There is a group called IPSMF. Most of this Hinduphobic propaganda media are part of this.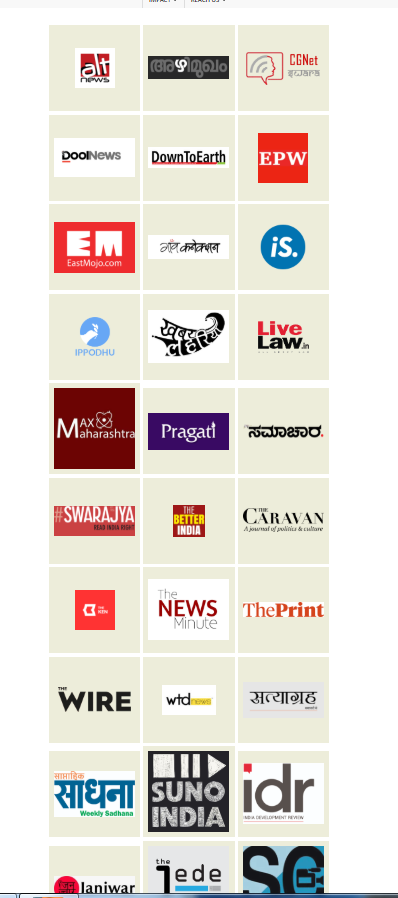 7. Here is the list of donors.
Almost all donors belong to the IT and Pharma sectors.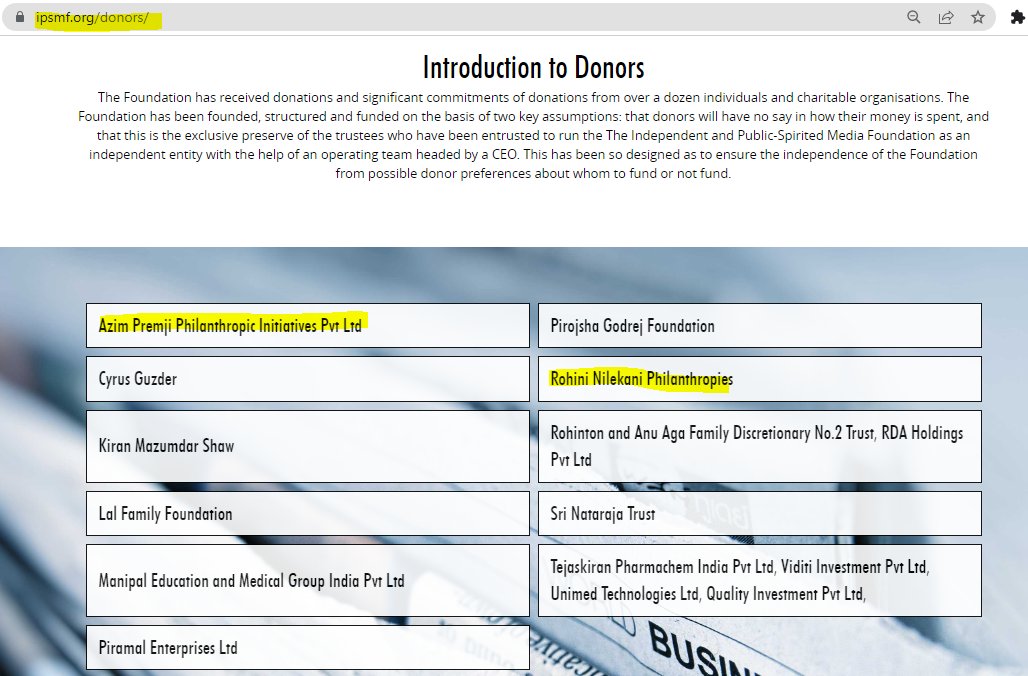 8. IPSMF was started by securing a fund of 100 crores.
30 Crores were promised by Rohini Nilekani, wife of Nandan Nilekani. These 100 crores are responsible for hate against Hindus.
9. Another key person behind this IPSMF is Ashish Dhawan. He was appointed as head of the board of IPSMF in 2015.
These four people Azim Premji, Ashish Dhawan, and Nilekani couple are heading and funding IPSMF.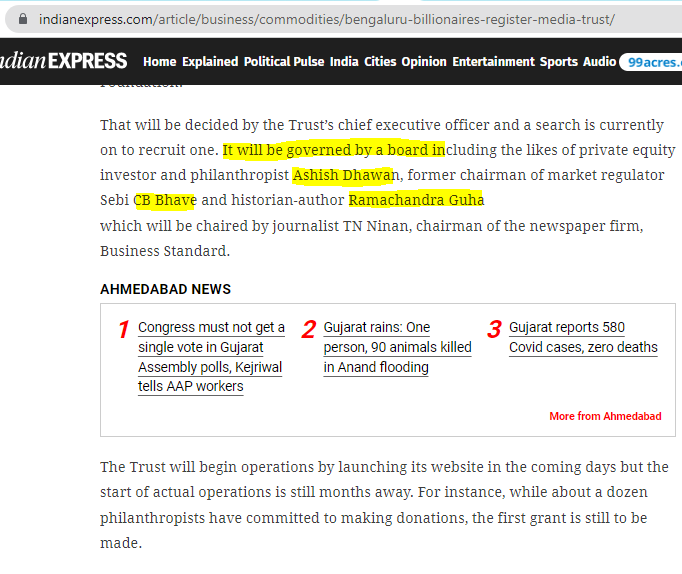 10. But the Real master mind is Bill Gates and other elites of the west. Let me tell you how.
All the above four people are connected financially. Let me show you how.
11. Azim Premji signed The Giving Pledge with Bill Gates in 2013.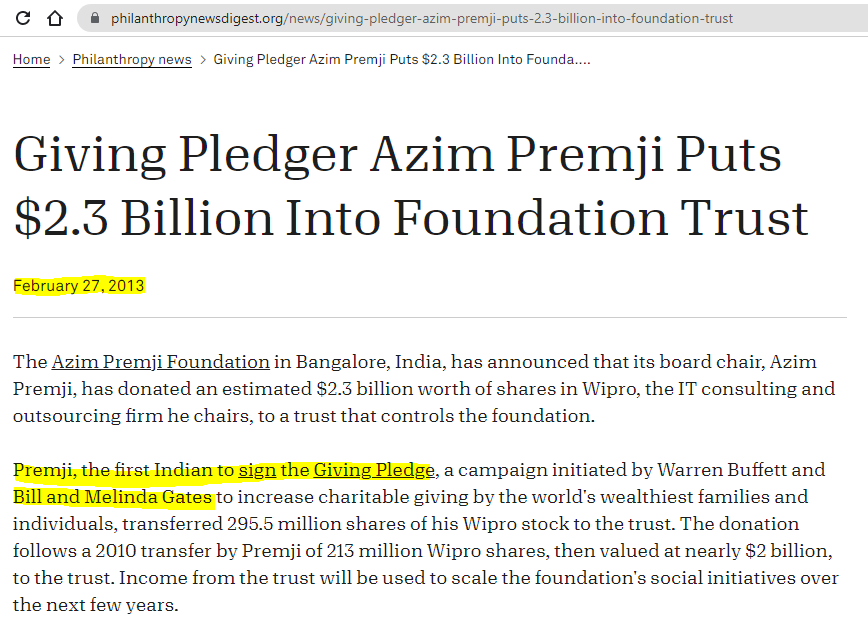 12. Ashish Dhawan, founding head of the IPSMF board started the equity fund Chrys Capital in the year 2000.
He was managing the money of Microsoft (Bill Gates) and a few others.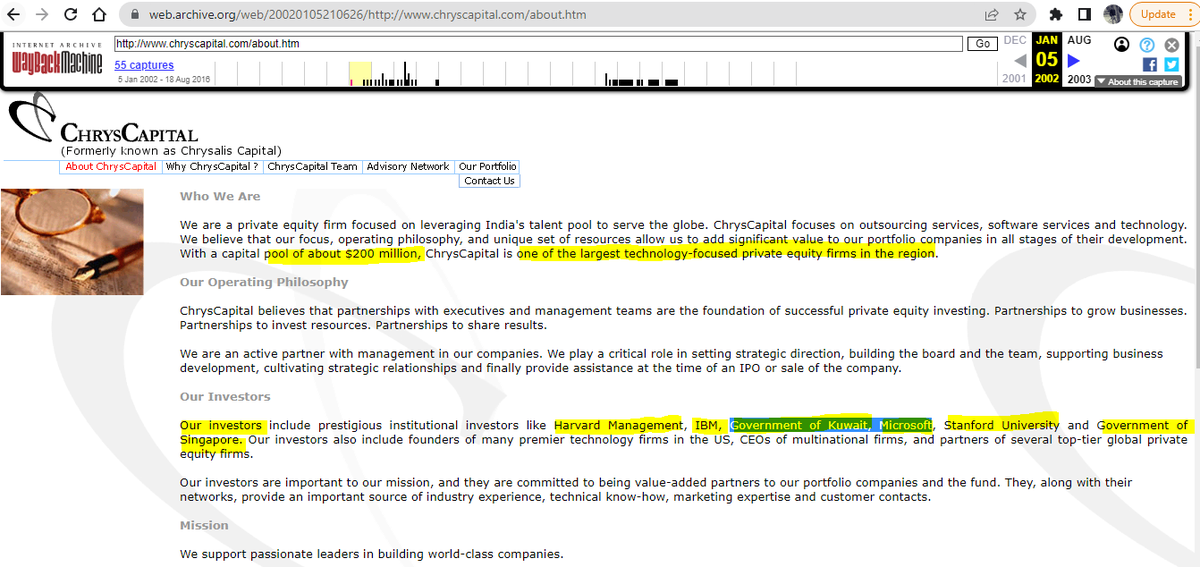 13. Mr. Raghavan, Co-founder of Infosys was on the advisory board of the same Chrys Capital.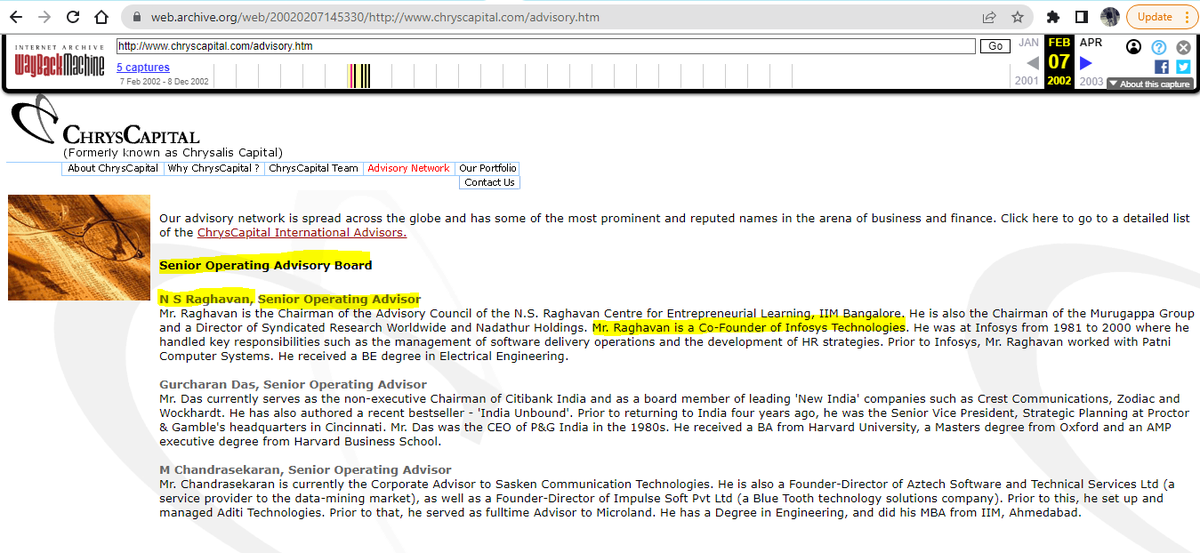 14 When the world was facing financial crises in 2008, Chrys Capital invested $200 million in Infosys!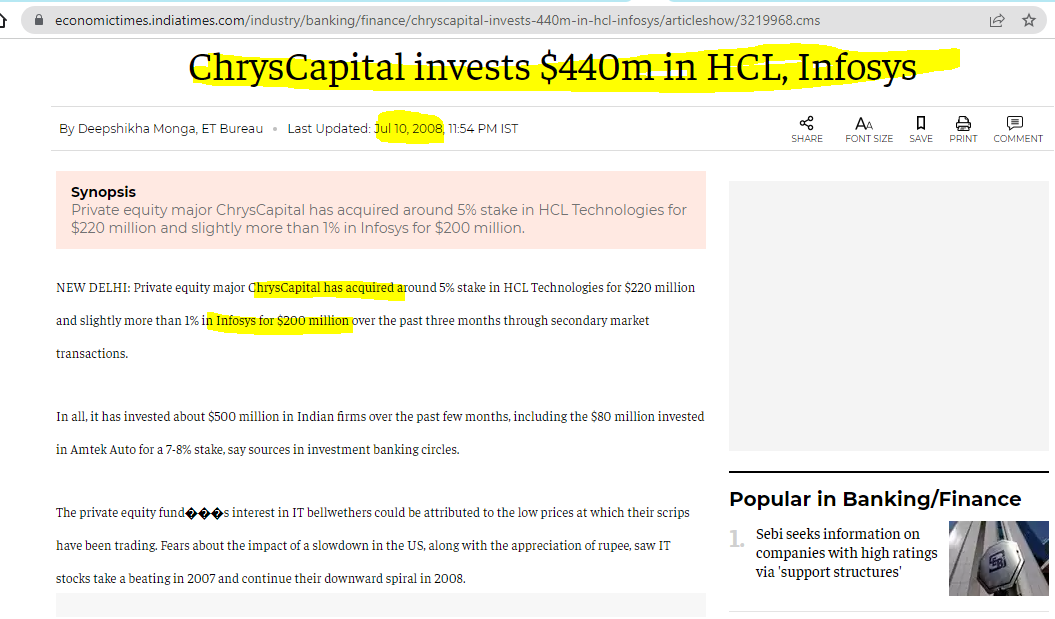 15. Ashish Dhawan is also the founder of the central square foundation.
In which he receives crores from none other than Bill Gates!
16. Just a few days ago Ashish Dhawan got appointed as trustee of the Bill Gates foundation! Wow!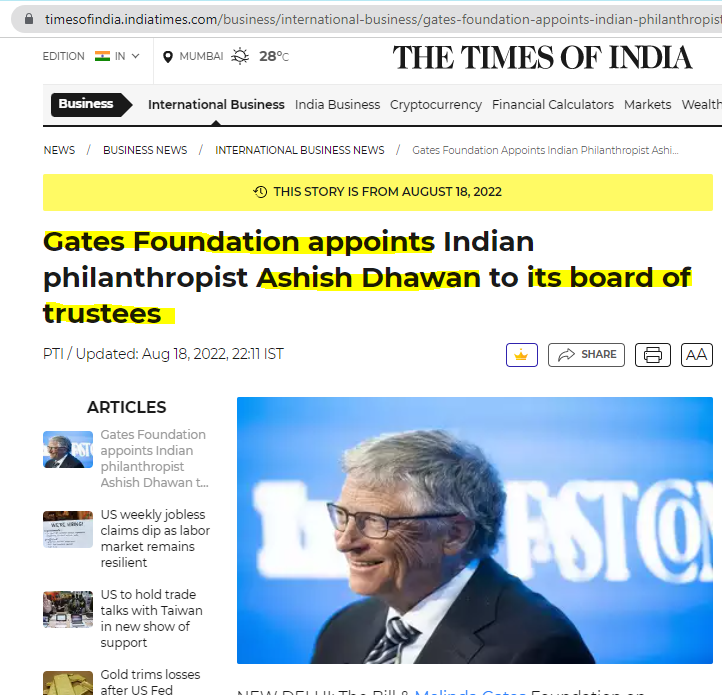 17. You have seen above that Infosys has received an investment from Bill Gates via Chrys Capital.
Nandan Nilekani, one of the owners of Infosys benefited from it.
18. In 2017 Nandan Nilekani has announced an impact fund of $500 million with Bill Gates and his personal NGO.
19. Rohini Nilekani, wife of Nandan Nilekani's role models are George Soros and his Open Society Foundation along with Bill Gates and the Ford Foundation!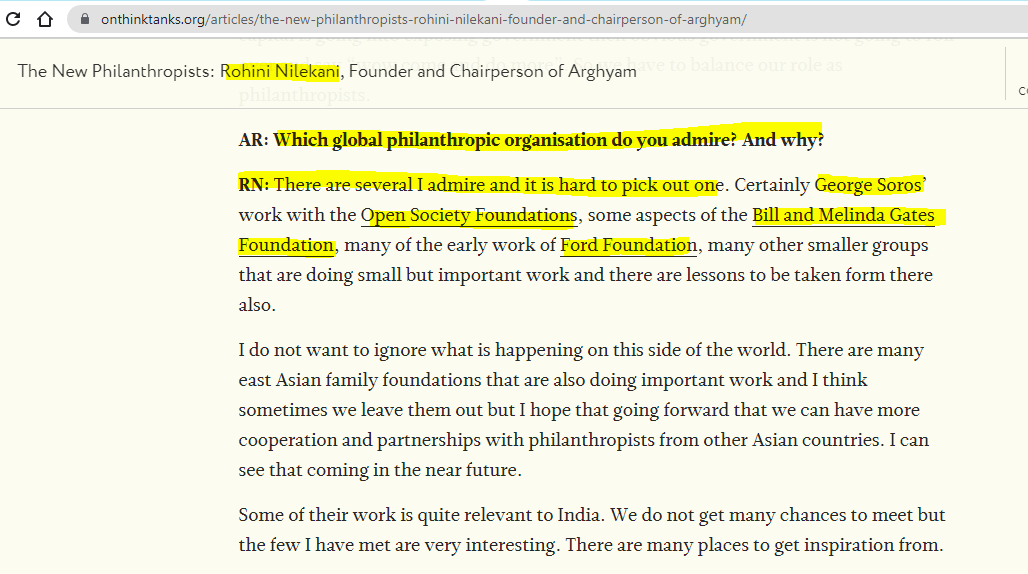 20. If you still think that all these financial web doesn't conclude anything, here is the news article in which it is clear that Gates Foundation directly involved with IPSMF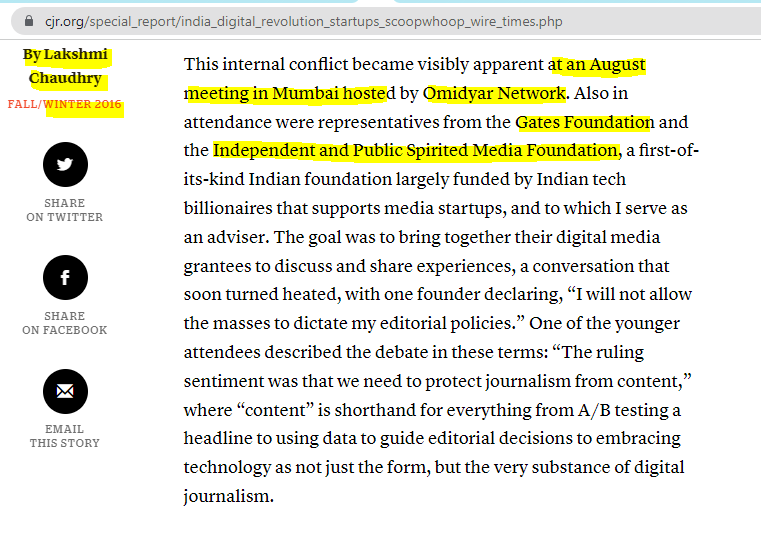 Originally tweeted by Vijay Patel🇮🇳 (@vijaygajera) on January 12, 2023.