We begin Wk 2 2023 update with Excess Non-Covid Natural Cause Mortality.
It continues its 8/9-sigma excess each week, or 18.9% to the excess over a professionally-done baseline.
540,400 Excess Deaths, which are NOT Covid, NOT Fentanyl, Not Accidents, Not Lockdown/nocebo, etc.

Accordingly, we've reached a new peak in Abnormal Clinical & Lab Findings Mortality, topping old peak in Apr 2022.
Flu is part of this to be sure; however, we are NOW at a PEAK (thus far) in odd deaths – while Covid, Long Covid, Lockdown, Despair, etc. are far behind us.

Cancer Excess Mortality nudged back up from 7 to 8-sigma in the last week. We have previously shown that the top 3 cancer increases are in
1. Secondary & Ill-Defined Cancers (Entropy)
2. Melanoma and Skin
3. Lymphoid and Haematopoietic

Influenza-pneumonia deaths reached their peak several weeks back, and are coming back down. An early season for this year's flu mortality.

Non-Natural Deaths (not included in my charts, except for this one below), which comprise excess auto accidents, fentanyl, etc. retracted just a bit. However, this may simply be a holiday period lag effect. We've observed this before in this mortality tracking.

This places Excess Non-Covid Natural Cause Mortality solidly at 18.9%, with Excess All Cause Mortality for the US at 7.6%.
The CDC Excess Mortality figures corroborate this.

So, as we have cited in past weeks, this Profile II form is rising, not declining (as are Covid, Long Covid, Lockdown Impact, Despair, etc.)
These deaths are being driven by a currently active factor – and are not in a tail condition.
Profile II is at 540 K deaths as of 1/14/23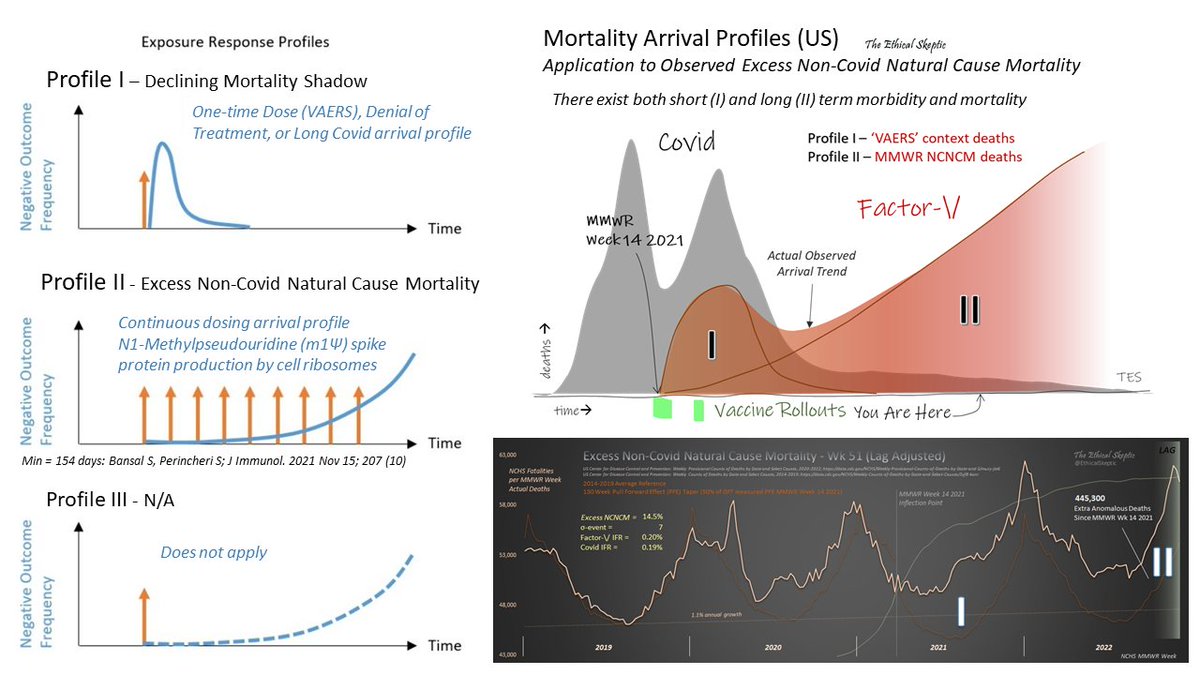 This acceleration of Profile II Mortality has closed the date upon which our 'Solution' deaths will surpass all Covid deaths, to 24 Jul 2023.
Currently 'Solution' death rate is 76% higher than the avg Pandemic Covid weekly death rate.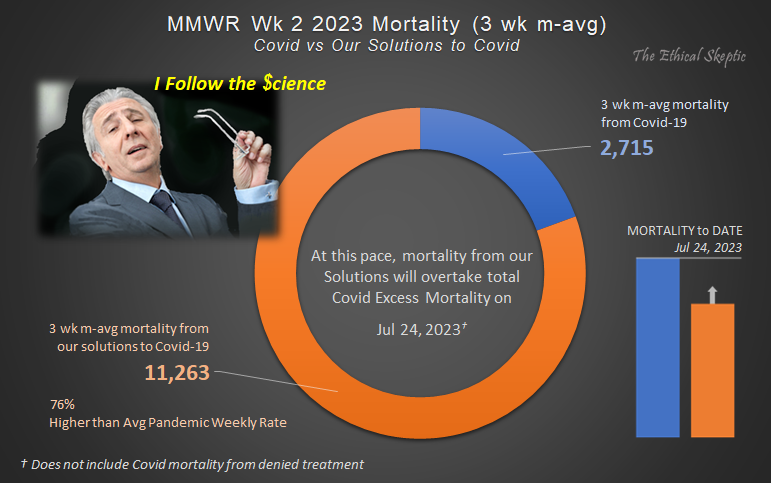 Making this event – when including deaths from Denial of Treatment in order to preserve the Vaccine EUA – by far, THE most deadly action of mankind, in US history.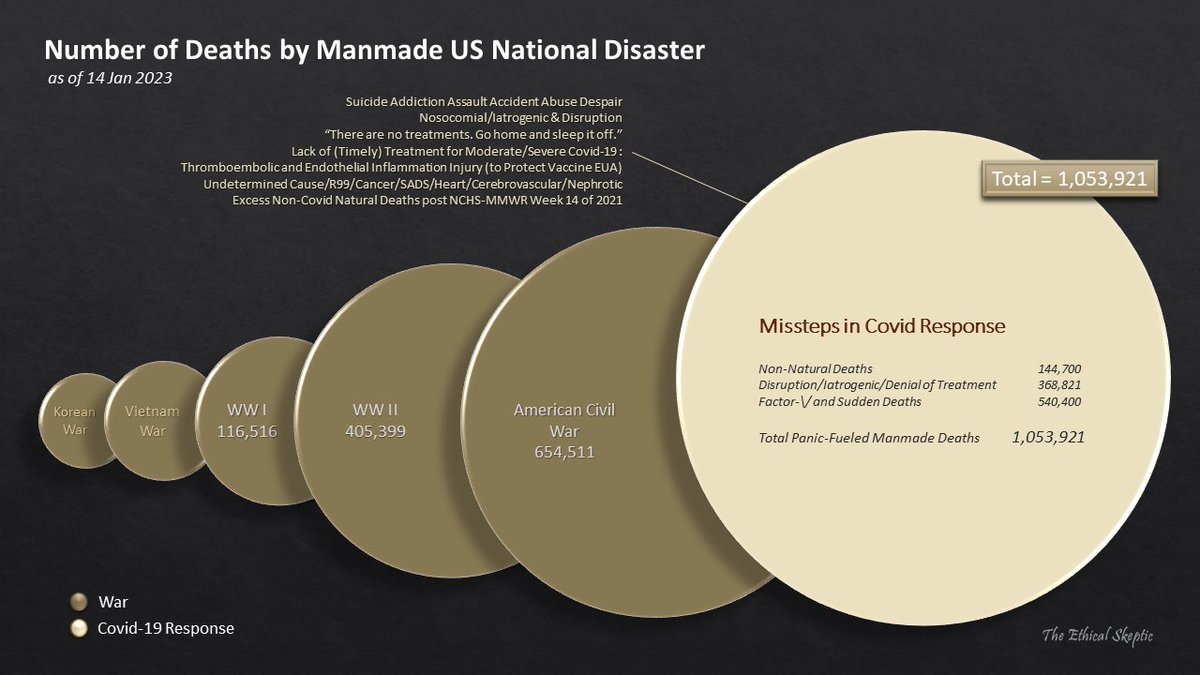 Originally tweeted by Ethical Skeptic ☀ (@EthicalSkeptic) on January 25, 2023.