Massive announcements in the world of AI today from the University of Texas, Geoffery Hinton, IBM, and Walmart.
Here's the rundown on everything you need to know:
1. AI makes mind-reading possible
This new study will literally- *blow your mind*
Researchers at the University of Texas have developed a GPT-based decoder that translates thoughts into text using non-invasive fMRI scans.
– Participants trained the decoder by listening to podcasts for 16 hours.
– The AI system generated a text as participants listened to or imagined a new story, capturing thoughts .
The exact words were not always the same, but the overall meaning was captured.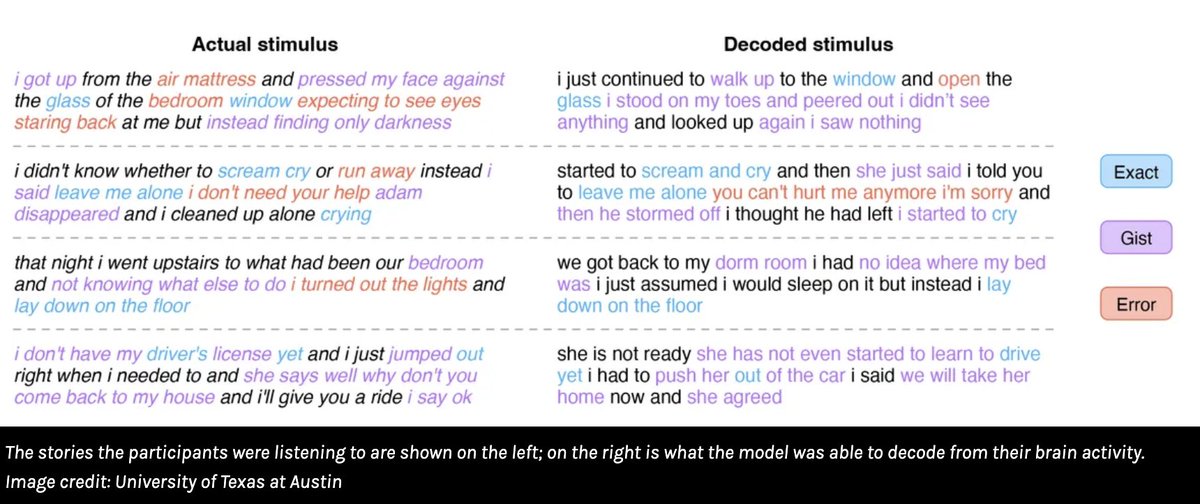 [This whole thread is interesting but I am putting it up because the kind of AI feedback described above will reveal in detail the underlying loose organization and chaos of the mind as we speak and listen (and do everything else). Being able to see this clearly will revolutionize our understanding of human psychology; how it actually functions in real-time. When tech like this is something we can access routinely at a business or school or even purchase and use at home, human communication and self-understanding will hit fabulous new levels, freeing us from the humdrum common associations we must now depend on for clear communication. FIML practice can show a great deal of this right now. I would highly recommend more smart people learn to do FIML because it shows us how we really think and act, thus preparing us for what is coming from this new tech. Subjectivity will become much more objective. This will shock and even traumatize many, but it need not because it is real and utterly fascinating. In my view, this will become one of the most impactful technologies stemming from AI. ABN]
2. The 'Godfather of AI' quits Google
Geoffrey Hinton @geoffreyhinton, often referred to as the "Godfather of AI," quit Google to warn the world of the dangers ahead.
In a recent interview with @nytimes, Hinton expressed his concerns about misinformation and future dangers.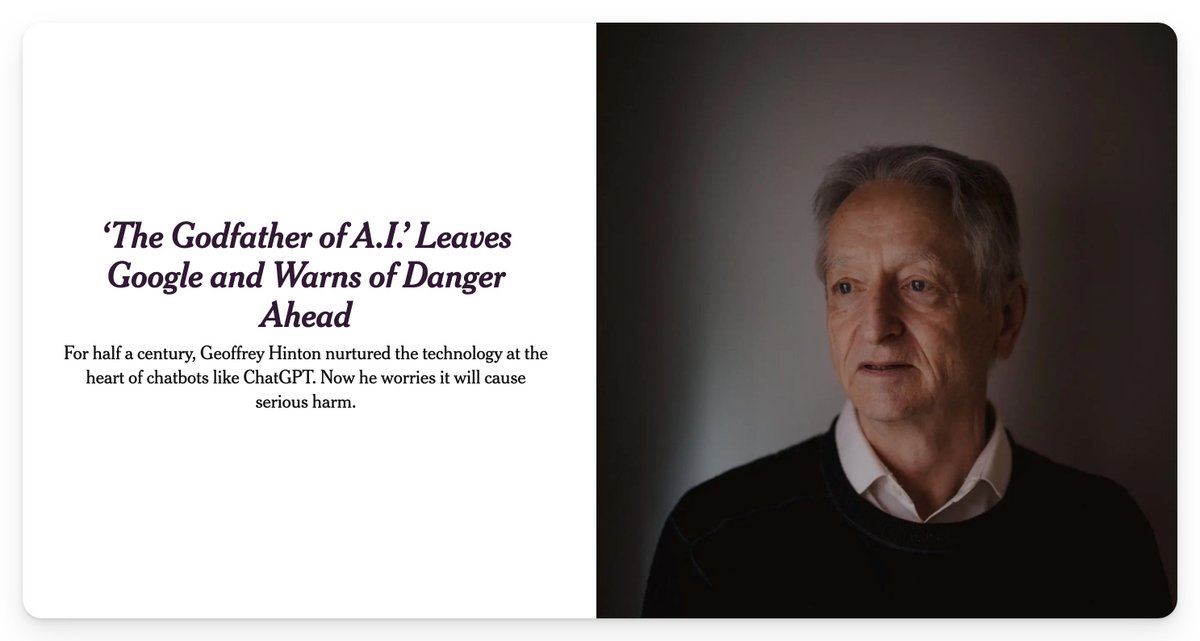 Hinton is now dedicating his life to ensuring the technology he helped create does not endanger civilization.
He clarified in a tweet that his decision was not due to Google's irresponsibility but to emphasize the need for discussions about AI's dangers.
3. IBM plans to replace 7800 jobs with AI
Dropbox first planned to lay off 500 employees and replace them with AI a week ago.
Now, IBM follows with plans to replace 7,800 jobs with AI and pause hiring for roles that could be automated.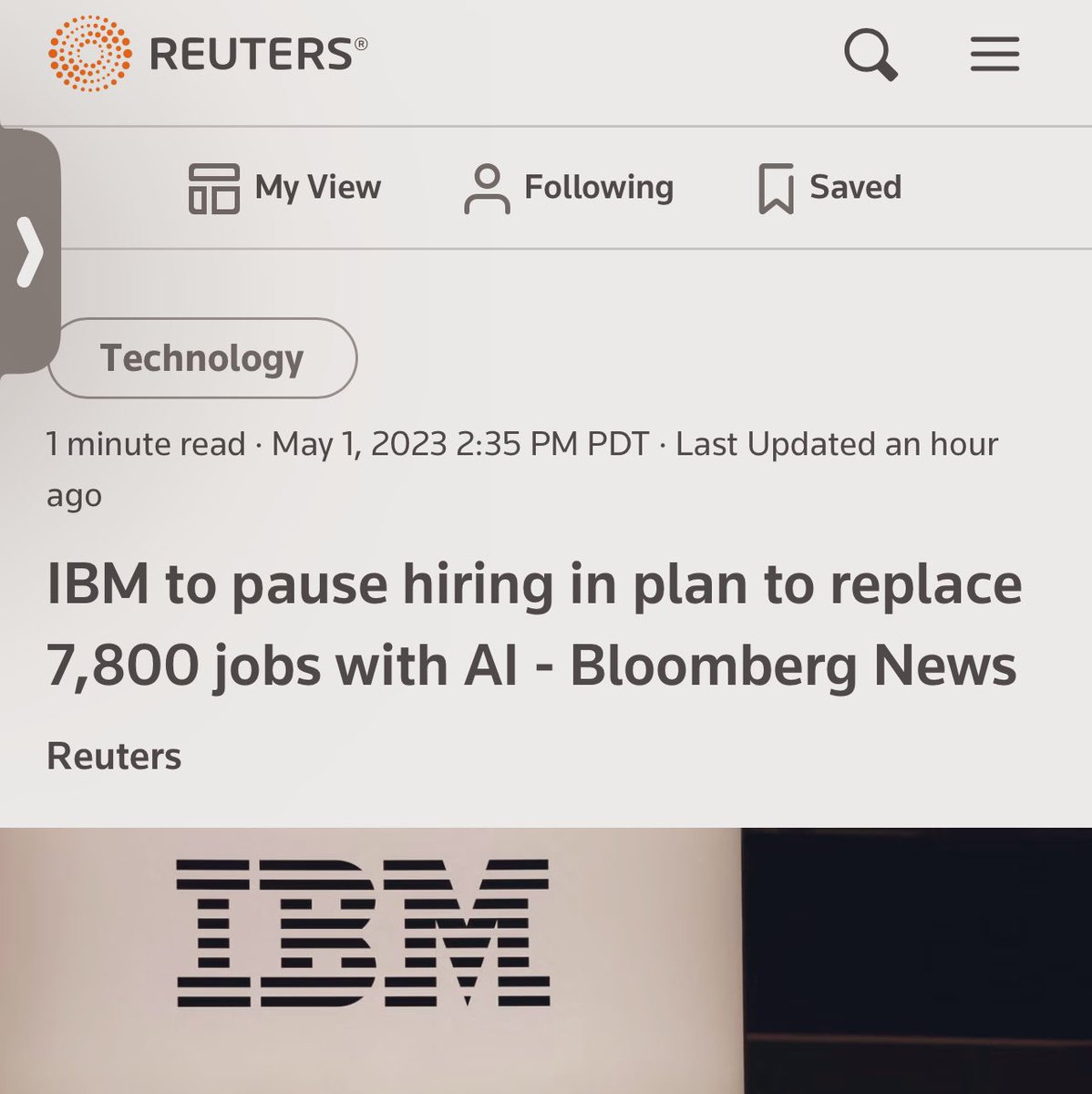 IBM CEO Arvind Krishna says most back-office positions, such as HR and accounting, will be replaced:
"I could easily see 30% of that getting replaced by AI and automation over a five-year period."
AI is having an insane impact on the job market already.
4. Walmart is using AI to negotiate deals
Walmart is using a chatbot named "Pactum AI" to automatically negotiate with suppliers.
It saves Walmart an average of 3% on expenses.
Notably, three out of every four suppliers prefer to negotiate with AI rather than humans.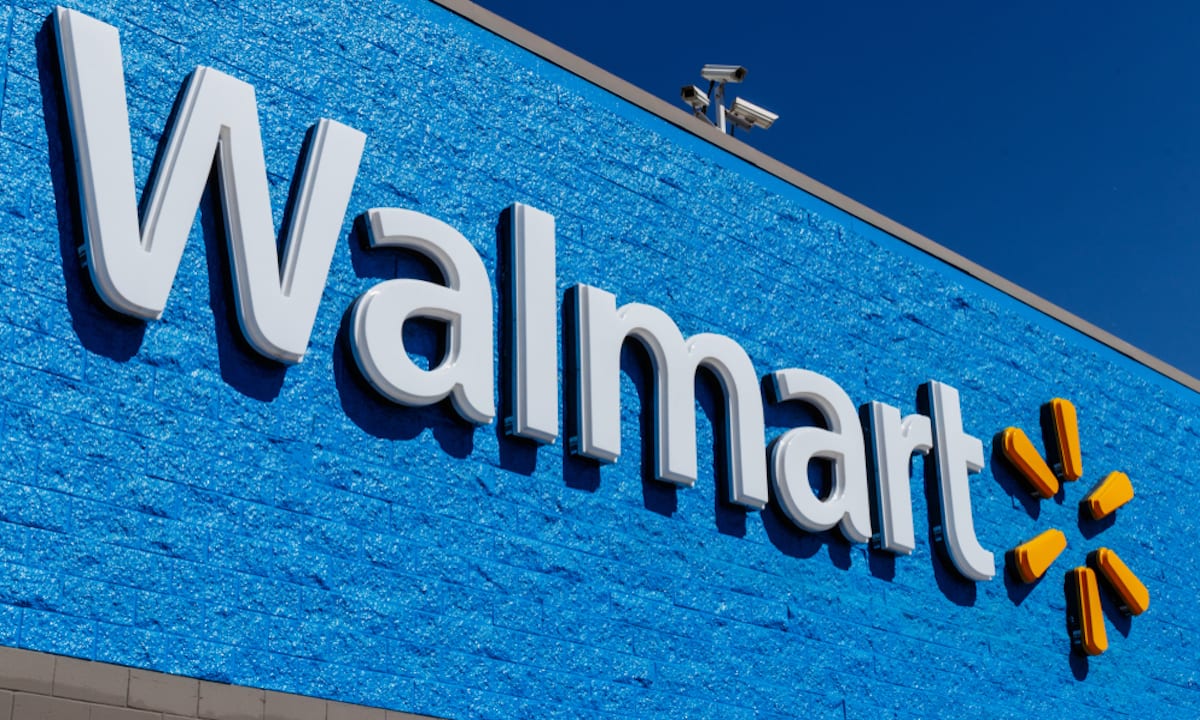 I'll be going a little more in-depth on the news in tomorrow's newsletter.
Subscribe, and never miss a thing in AI ever again:
https://www.therundown.ai/subscribe
That's it for today's news in the world of AI.
I do these rundowns daily, so follow me @rowancheung for more.
Also, feel free to like + retweet the tweet below to show your support ❤️
Originally tweeted by Rowan Cheung (@rowancheung) on May 2, 2023.