China will become world's largest economy in early 2030s, surpassing US – a look at @TheEIU projections for US 🇺🇸, China 🇨🇳, India 🇮🇳 and Japan 🇯🇵 paints striking picture of global economic reshuffling by 2050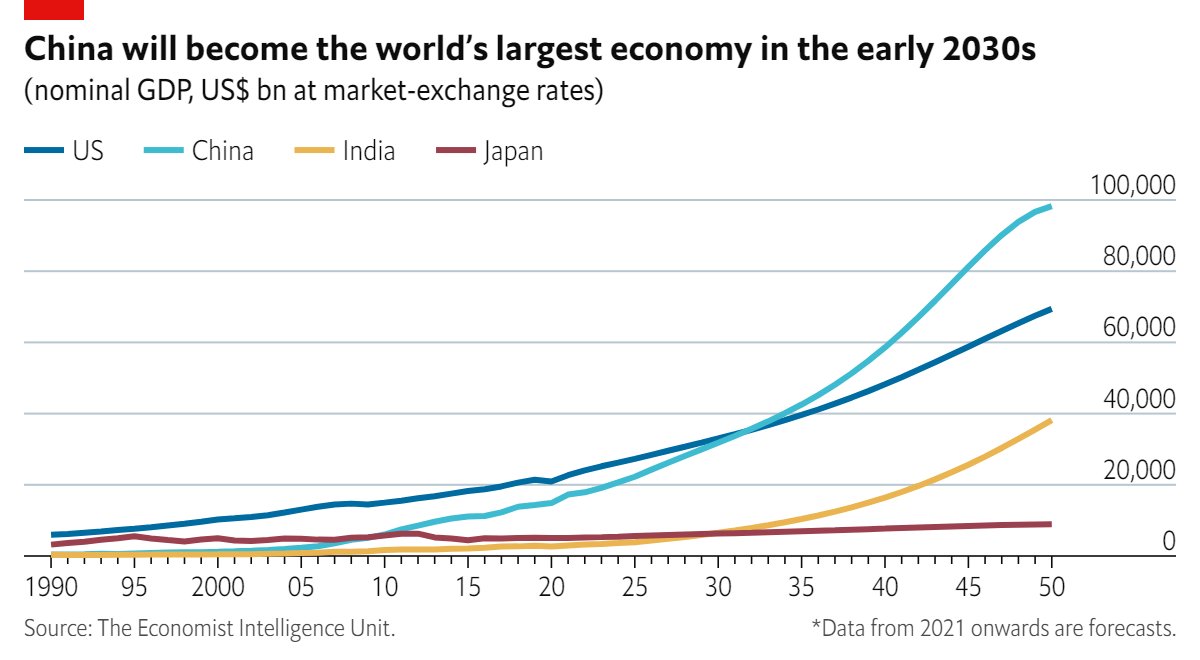 Originally tweeted by Agathe Demarais (@AgatheDemarais) on September 23, 2021.
Chinese inflation data, the CCP government has conjured up a PPP number that appears to rival the US. To the untrained eye, this kind of disinformation can be spread globally. This analysis by @AgatheDemarais won't age well once analytical integrity is employed. #China #Fiction
Originally tweeted by 🇺🇸Kyle Bass🇺🇸 (@Jkylebass) on September 23, 2021.