Bayesian efficacy & superiority analysis yields 78% probability that placebo is superior to treatment for severe covid!

Mean efficacy is -177% [95% CI (-1059%, 58.5%)]

Conclusion: The treatment causes severe disease in kids.
https://www.fda.gov/media/159195/download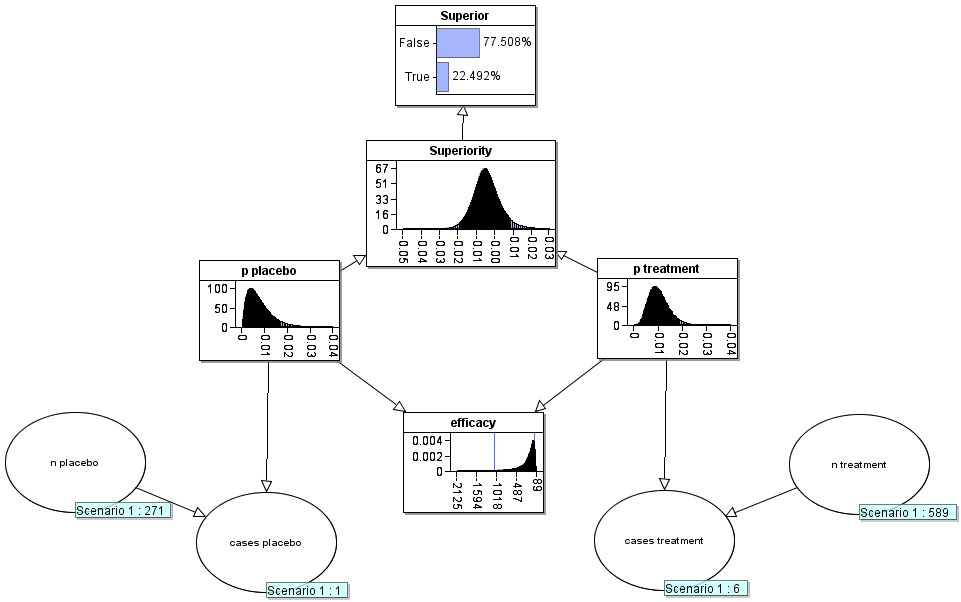 I should add these statistics apply to the 2-4 age group.
Some may argue that the study is too underpowered to make firm conclusions about efficacy or safety. They are deluded.
Others may argue the evidence is good enough for approval. They are evil.
Originally tweeted by Prof Martin Neil (@MartinNeil9) on June 14, 2022.