🇮🇱In a leaked video, a research team commissioned by the Israeli MoH warns: "We'll have to think medical-legal – how to present our findings to avoid lawsuits. Why? Because of quite a few side effects we said: 'OK, it exists and reports exist, BUT STILL GET VACCINATED'".
2/In the zoom meeting, which took place in early June, the research team reports to MoH senior staff on its' findings rearding the safety of the Pfizer vaccine, based on an analysis of SE reports recieved from Dec. 2021 to May 2022 from a new reporting system launched Dec 2021.
3/ The findings revealed a range of long-term SEs, including ones not listed by Pfizer, and a high rate of rechallenge (recurrence of an SE after repeated doses), which as the team repeatedly stresses, establish causal relations with the vaccine.
4/Nevertheless, the IMOH withheld the findings for 2 months, even from their own expert committee which decided 3 weeks later to clear the vaccine for infants. Only on August 9, two months later, the IMoH decided to publish a formal report: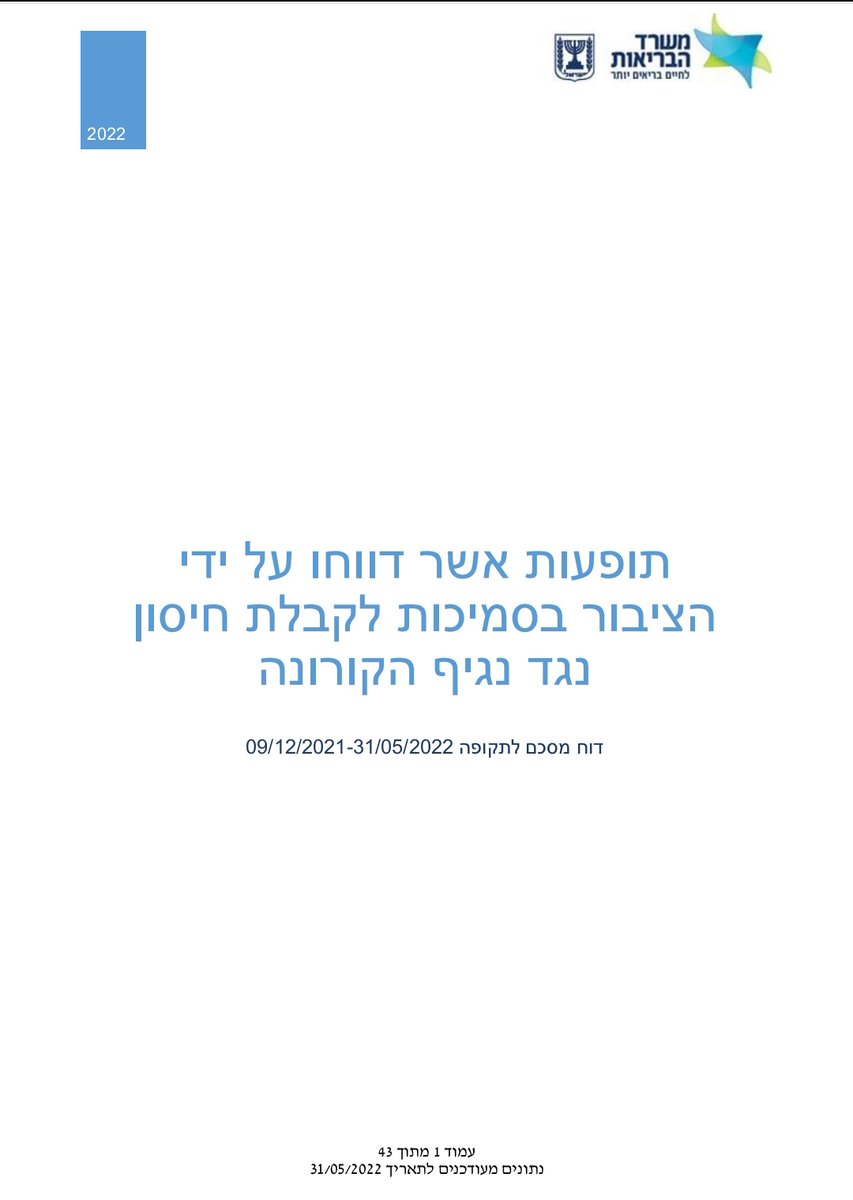 5/ Yet, in contrast to the researchers' findings and conclusions presented to them – the IMoH blatantly claimed in the report that there were NO NEW SIGNALS found in the study that are not already known.
https://rumble.com/v1i7gnf-israeleak-no-4.html
6/They also manipulated the reporting rate of AEs by using a denominator of TOTAL doses administered ~18 million. The new reporting system was launched on Dec 2021 when majority of Israelis already got 2-3 doses, which means -AEs in the study represent a tiny portion of vaccines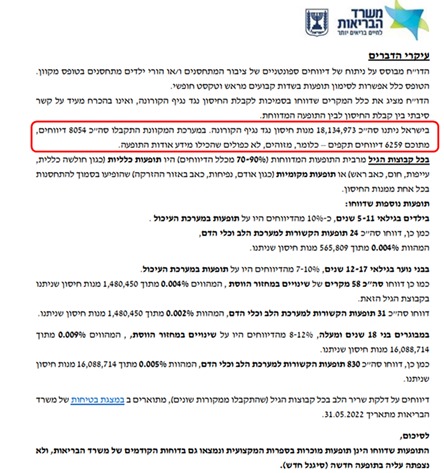 7/ Even worse! They calculated the denominator of vaccines against the reports of menstrual irregularities using TOTAL NUMBER OF ADULT DOSES – meaning, men were included in the equation of how common menstrual irregularities were.
https://rumble.com/v1h6saz-89336267.html
8/And if all this is not enough, the MoH also framed the findings as representing the ENTIRE POPULTION, hiding the fact that only one small HMO out of the 4 operating in Israel handed over their reports, thus the study only covers ~15% of the population
https://rumble.com/v1h23m7-89117647.html
9/ Despite the importance of this meeting, Dr. Sharon Alroi Preis, head of Health Services in the MOH who is signed on the contract with Pfizer, does not participate. The researchers repeatedly ask MoH officials to make sure dr. Preis gets their findings
https://rumble.com/v1hax8y-89529298.html
10/ An interview with Prof. Retsef Levi and Dr. Yaffa shir raz on the GB NEWS channel can be watched here:
https://rumble.com/v1ho8dd-90150241.html
Originally tweeted by Yaffa Shir-Raz (@YaffaRaz) on September 1, 2022.