These are the kind of news reports that were propagated by the media and medical colleges a year ago.
Yet it was misinformation designed to recruit people to take on a therapy that then resulted in deaths. For no apparent benefit.
https://www1.racgp.org.au/newsgp/clinical/unvaccinated-patients-dominate-covid-deaths-and-ic
The truth was the data underlying these claims was never released for verification and any benefit was either short lived (healthy vaccinee effect) or due to miscategorisation bias.
In other words, fake news.
Yet people died as a result because they believed the reports.
[I am sure most of us are tired of covid news but we have to keep paying attention to it because the sleaze, crimes, and errors of our responses to covid must be understood by as many people as possible. Best to keep our energies up for this topic throughout 2023 while memories are still fresh. ABN]
The data later released by NSW health by vaccine status could not be manipulated any longer following analyses by people like @HaggleSearch and FOI requests.
So why did @jolyontheroad make false claims on behalf of the RACGP?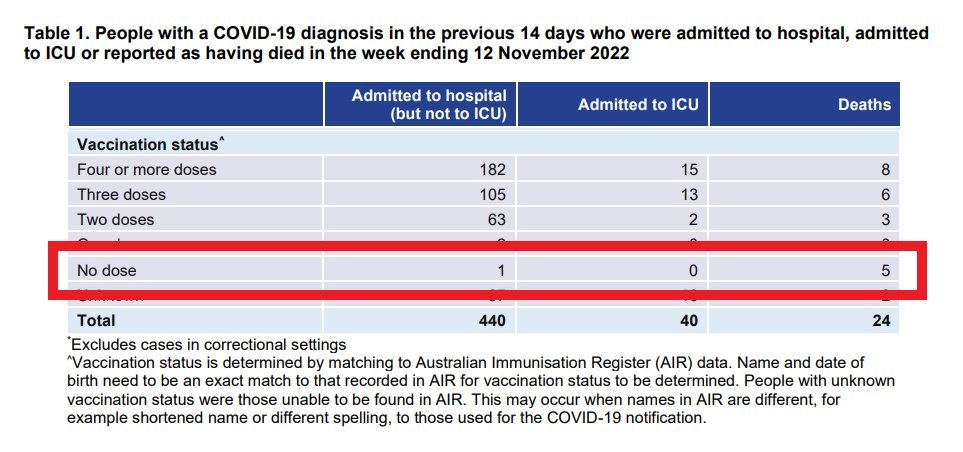 I encourage Jolyon to come forward. If you were asked to write the report, please provide more detail.
The report was one of a number mid-2021 that misrepresented benefits of the vaccine.
The report has been archived.
If you see similar reports showing "more ICU admissions in unvaccinated" or "more deaths in unvaccinated" from mid 2021 please archive them and post below. with tag #fakevaccinenews
And remember that unvaccinated patients were the only group recorded as dying without being hospitalised.
Given what we learnt over the last few days, is it possible that only unvaccinated elderly were denied the #3tablets needed to treat pneumonia?
https://arkmedic.substack.com/p/nsw-health-manipulated-their-vaccine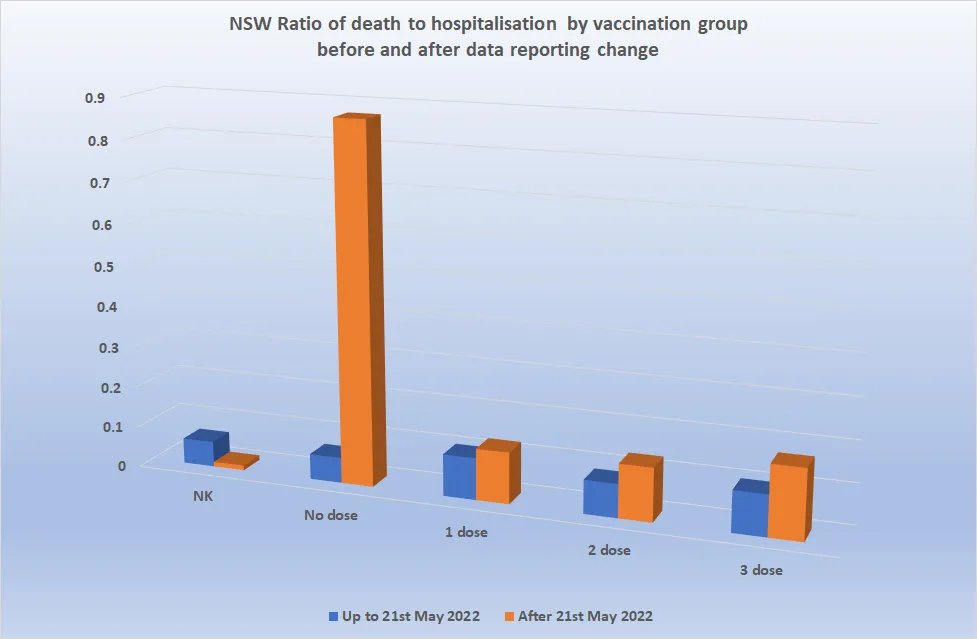 Originally tweeted by Jikkyleaks 🐭 (@Jikkyleaks) on January 1, 2023.