1) IMPORTANT THREAD on the infamous Trump-Zelensky meeting, 9/25/19.
We all remember Zelensky looking mortified when hearing what Trump knew about in Ukraine, live, in front of the world.
Here Trump suggests that Zelensky should get together with Putin to "solve his problem".
2) The "problem" Trump was referring to, was the corruption in Ukraine. The entire country is controlled by US Deep State oligarchs.
Trump makes it known in front of Zelensky, that he knows about what's going on in Ukraine.
Which is why Zelensky is visibly uncomfortable.
3) Trump revealed that Putin knows about the corruption in Ukraine, and expresses to Zelensky that it would behoove him and THE WORLD to get with Putin and help "solve his problem" of Deep State politicians running his country via proxy.
Trump offered Zelensky an escape.
[This is an excellent thread. Don't skip it. ABN]
4) Well, it appears Zelensky opted to stay with the Deep State, allowing them to continue their illegal activities in Ukraine.
But in exchange for what?
That $100+ billion in funding we sent to Ukraine making sense yet?
That's Zelensky's kick-back for his role the scheme.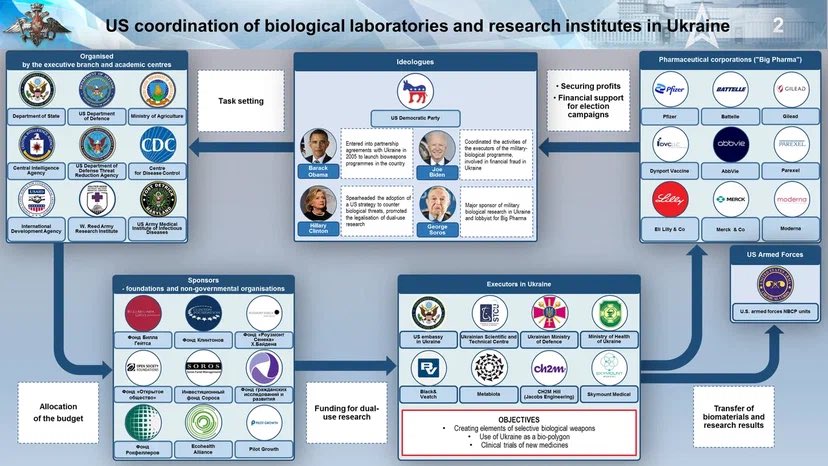 5) He lets Deep State actors conduct their business in Ukraine, and receives billions in exchange to look the other way.
Make sense why Zelensky ordered Ukrainian MoD to burn all docs associating with biolab companies Metabiota and Battelle when Russia fired the first missiles?
6) Putin knew. Trump knew.
Zelensky knew that Putin and Trump knew.
This is why Zelensky tried to cover his tracks when Putin started moving into a Ukraine, because he knew EXACTLY what Putin was after.
Putin was after the bioweapons.
https://www.google.com/amp/s/www.newsweek.com/russia-china-nikolai-patrushev-vladimir-putin-biological-weapons-1581896%3famp=1
7) So if Trump and Putin were both trying to uproot Deep State control of Ukraine, does this mean Trump and Putin really are "on the same team" as the MSM suggests?
Putin said he wanted Trump to win because Trump wanted to "bring the US/Russia relationship back to normal."
8) Are we all starting to recognize that Putin and Trump seem to have the same enemies?
Trump calls them "Deep State", Putin calls them "Western Elites".
Both Trump and Putin were trying to get the corruption out, but then SARS-CoV-2 'got out', forcing Putin's hand.
9) It's starting to look like the Left-wing media had some merit when accusing Trump and Putin of having an alliance of sorts.
In fact, Trump has STELLAR relationships with the BRICS leaders…
And the Deep State politicians really don't like it.
https://bioclandestine.substack.com/p/why-the-globalists-are-terrified
10) In conclusion, it appears this war is not Russia vs Ukraine, but rather BRICS vs Deep State controlled NATO. This is WW3.
Most envisioned WW3 would be a kinetic nuclear war, but thus far, WW3 has been a biological and information/psychological war.
/END
Originally tweeted by Clandestine (@WarClandestine) on February 3, 2023.