Docs show Facebook and Twitter closely collaborating w/ Dept of Homeland Security, FBI to police "disinfo." Plans to expand censorship on topics like withdrawal from Afghanistan, origins of COVID, info that undermines trust in financial institutions.
FBI agent Laura Dehmlow was in communications w Facebook that led to the suppression of the Hunter Biden laptop story in 2020 over the false allegation that it was "disinfo." This year, she met w/ Twitter/DHS to stress "we need a media infrastructure that is held accountable."
Facebook and Twitter created special portals for the government to rapidly request takedowns of content. The portals, along with NGO partners used to censor a wide range of content, including obvious parody accounts and content disagreeing w gov pandemic policy.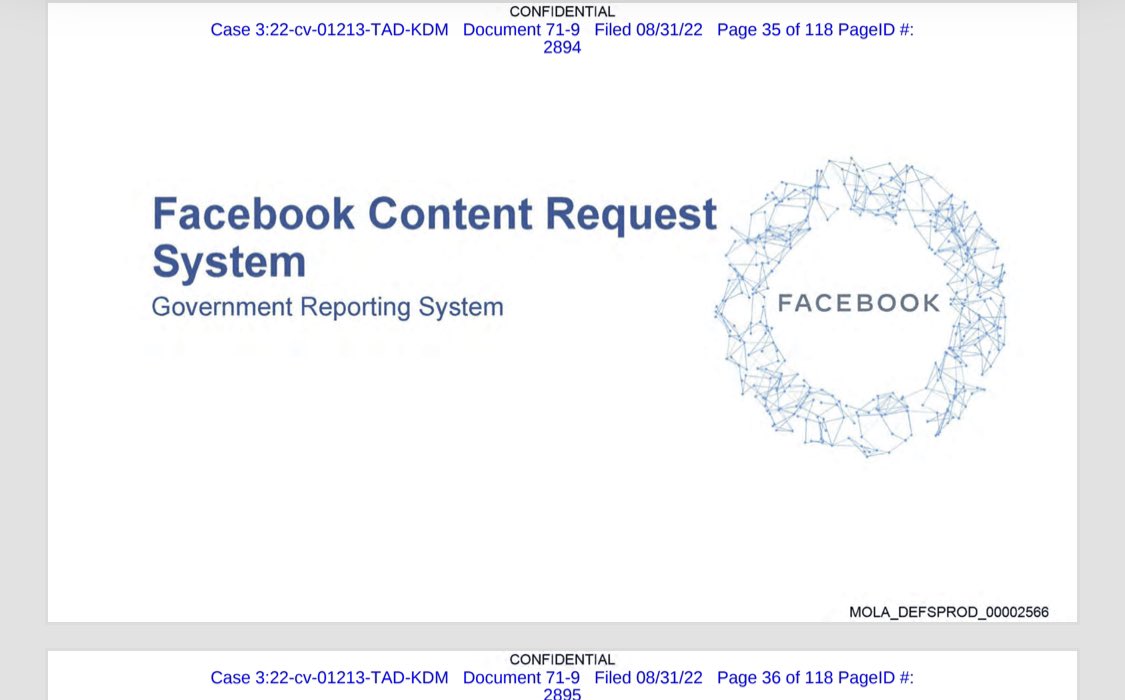 The emails and documents show close collaboration b/w DHS & private sector. Twitter's Vijaya Gadde (fired by @elonmusk last week) met monthly with DHS to discuss censorship plans. Microsoft exec texted DHS: "Platforms have got to get comfortable with gov't"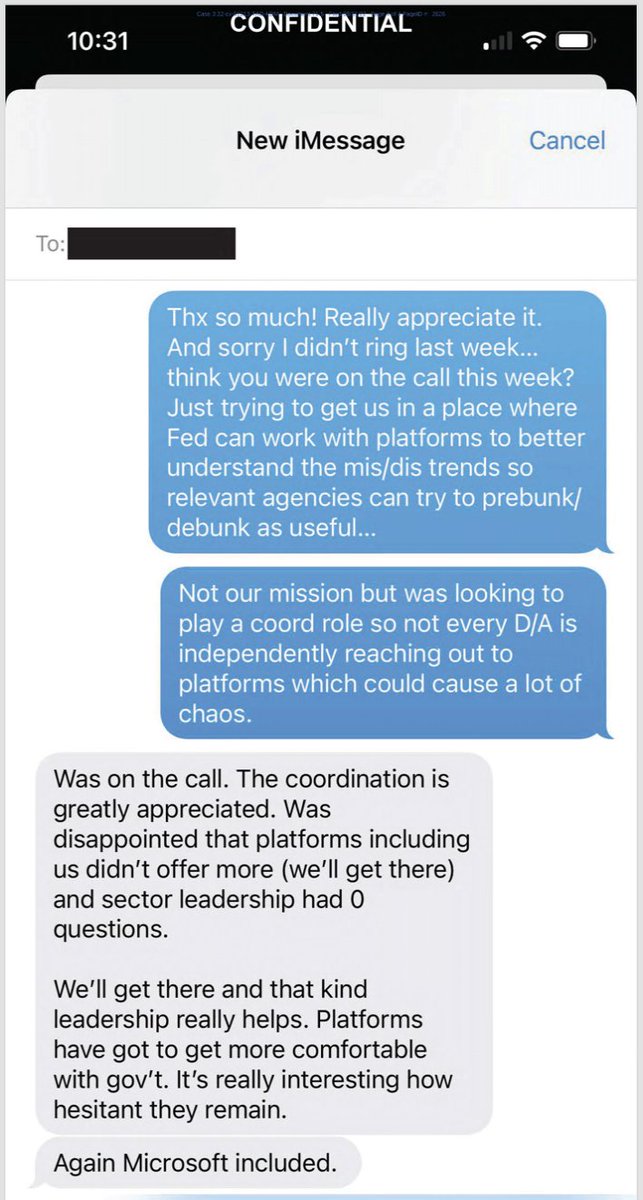 How does DHS justify its evolving mission from countering foreign terror groups to policing domestic "disinfo" on social media? Leaked planning docs show the agency argues false information is a source of radicalization & violence.
Earlier this year, DHS launched a widely panned "Disinfo Governance Board" which it later shuttered following criticism. But the same agenda lives on w/ DHS sub-agency "CISA" which argues disinfo is a threat to American "critical infrastructure" #dhsleaks
https://www.documentcloud.org/documents/23131362-june-22-2022-draft-cisa-report
Draft DHS quad review, which plans agency policy, leaked to us shows growing focus on MDM (misinfo, disinfo, malinfo) to protect homeland against spread of "toxic narratives." How the agency defines false info and what narratives are prioritized isn't clear.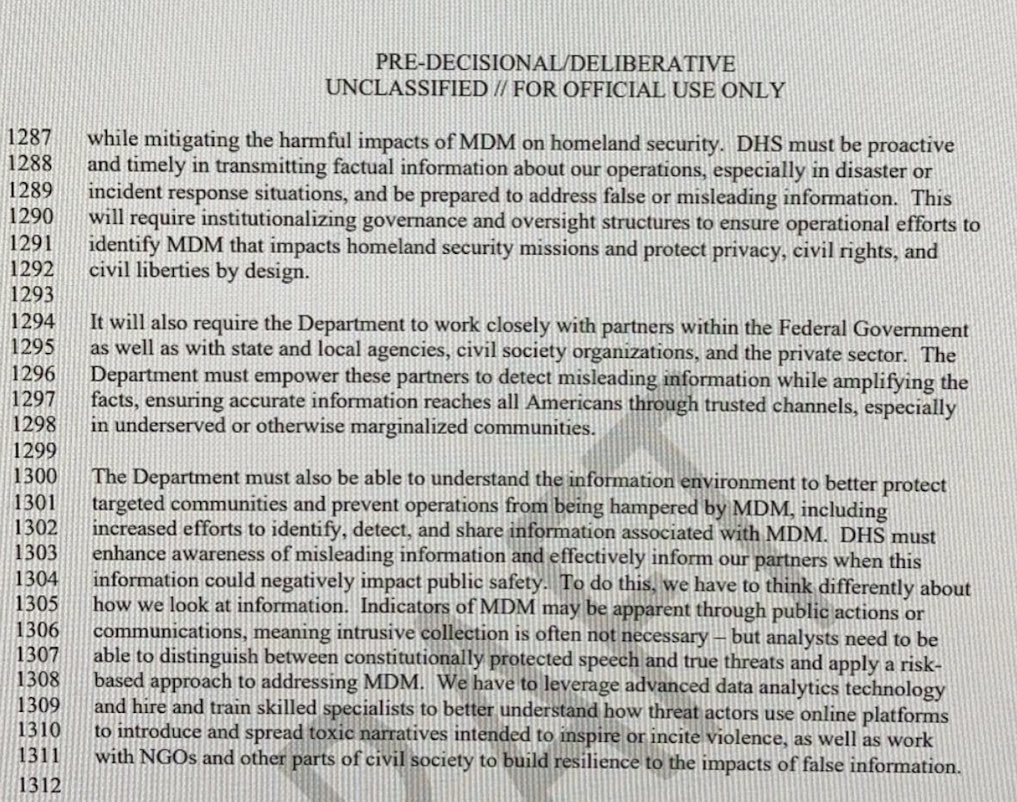 Originally tweeted by Lee Fang (@lhfang) on October 31, 2022.