One can deny any single snapshot of data through casuistry, rhetoric, and deflection.
However, one cannot deny consistent momentum in data dynamics, compared consistently over time.
Now a 7:1 appetite in the virus for the recently vaccinated.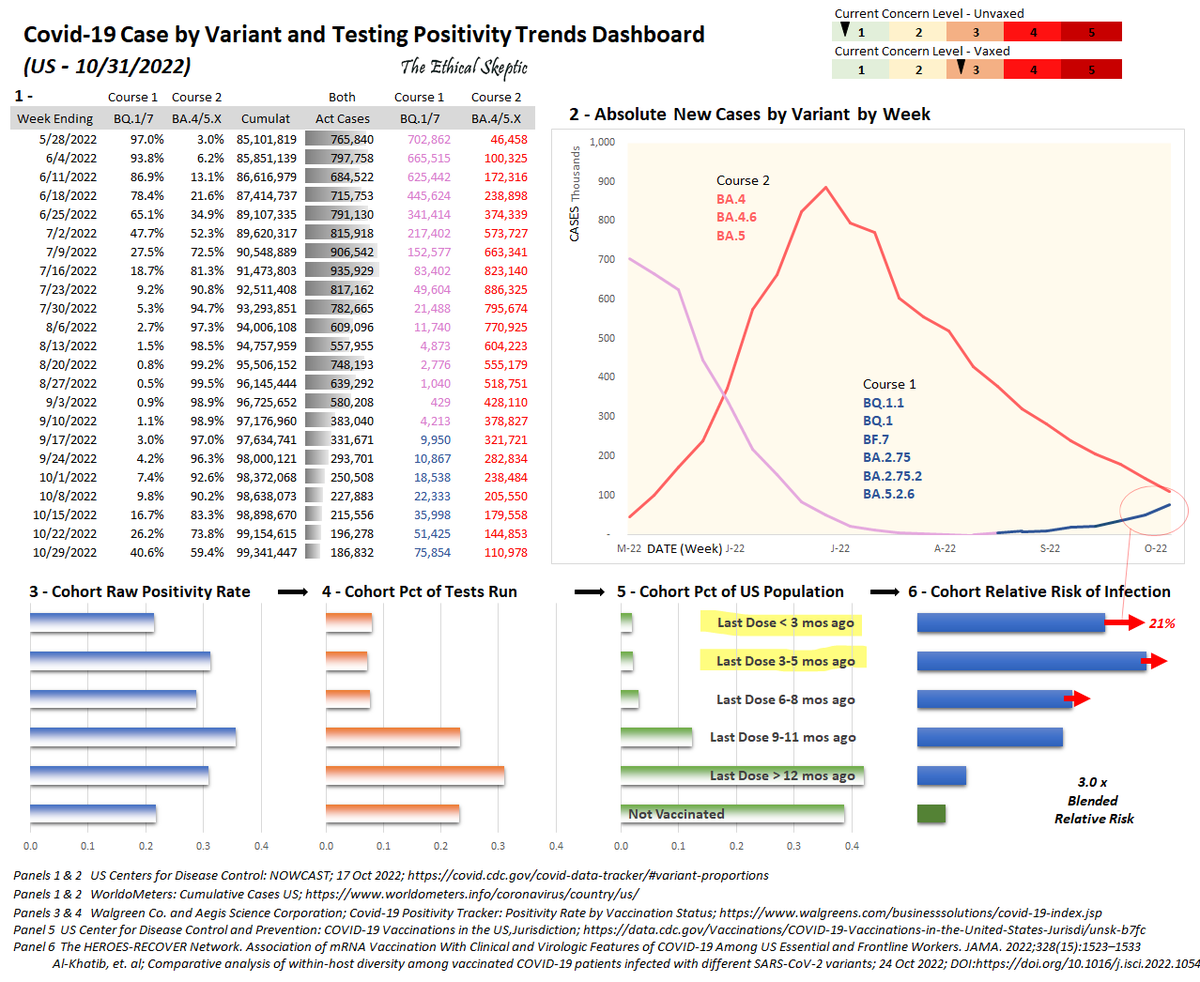 As well, two studies have been added in the footnotes, completed recently – which corroborate what we have been observing for the greater part of the year.
Originally tweeted by Ethical Skeptic ☀ (@EthicalSkeptic) on October 31, 2022.
The Ethical Skeptic is an example of why free speech is so important. Working alone, his covid analyses outdid every government agency in the world. ABN