These documents have been leaked (deliberately?) by the Ukraine Armed Forces, and seem to be genuine. A huge number of Ukraine eyeballs have been on them via Telegram channels — but no one has seriously disputed their authenticity.
What they reveal is horrifying.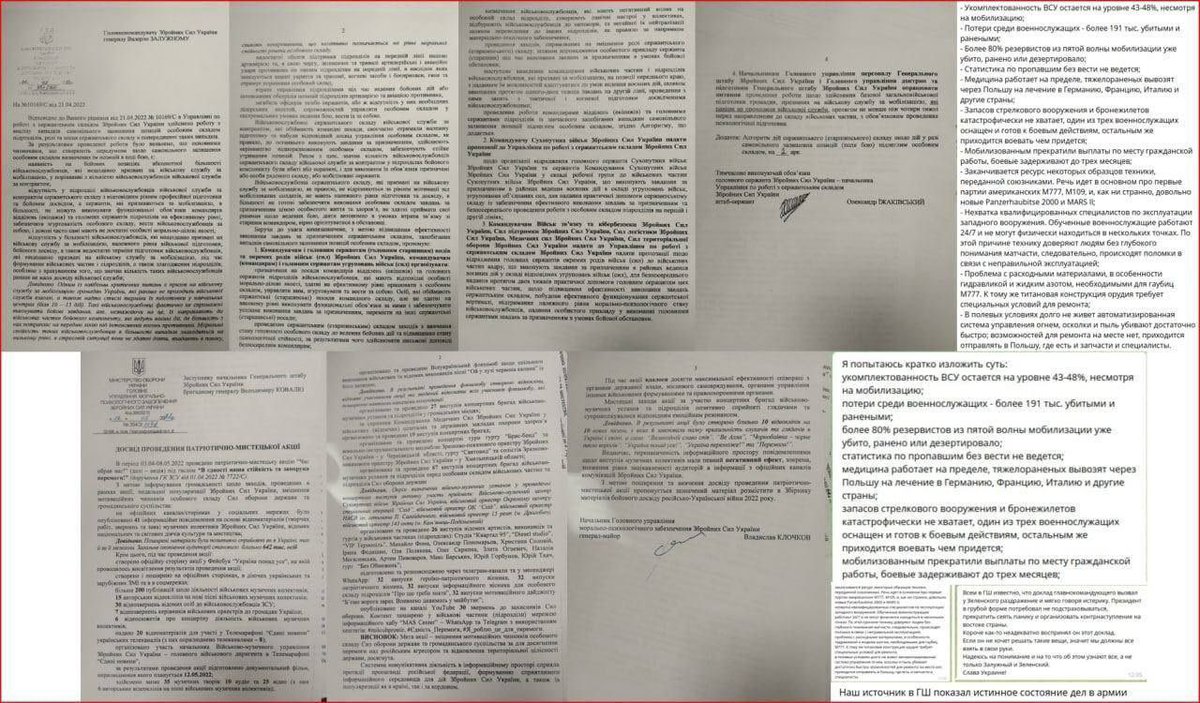 According to these documents, the Ukraine Armed Forces have lost 191,000 men between killed in action and wounded in action. Assuming a 3 to 1 ratio, that would mean 50,000 men have died, and 140,000 are wounded seriously enough to be incapacitated either to fight or to work.
2/
The missing in action are NOT being accounted for. These MIA could be killed in action, prisoners of war held by the Russians, or deserters. It is estimated that they are 50% of that 191,000 number. That is about 95,000 men who are unaccounted for.
3/
Recall that at the start of the war, the Ukraine Armed Forces had 260,000 men, and an additional 340,000 under arms — border patrol, police, Territorial Defense Force (local militias).
If this leak is accurate, then roughly half those men — 300,000 — are out of action.
4/
The medical facilities are at their breaking point. The seriously wounded are transferred to hospitals in Europe, Poland and Germany apparently.
5/
The Armed Forces of Ukraine are running out of everything in terms of weapons and gear. There is a specific complaint about the M777 howitzers, that they need oil, hydraulic fuel fluid and nitrogen. This would mean that the equipment is not durable enough for extended combat.
6/
In short, these leaked documents — which have been circulating for several days, and have been examined closely by enough Ukrainians that we would know by now if they were fake — lead a disinterested observer to conclude that the Ukraine Armed Forces are about to collapse.
7/
This is a catastrophe for the Ukraine people and nation. These 300,000 men are the flower of this country — and their lives have been thrown away for nothing more than the ego, greed and arrogance of Zelensky, his circle of psychopaths, and their Washington masters.
8/8
Originally tweeted by Gonzalo Lira (@GonzaloLira1968) on August 7, 2022.